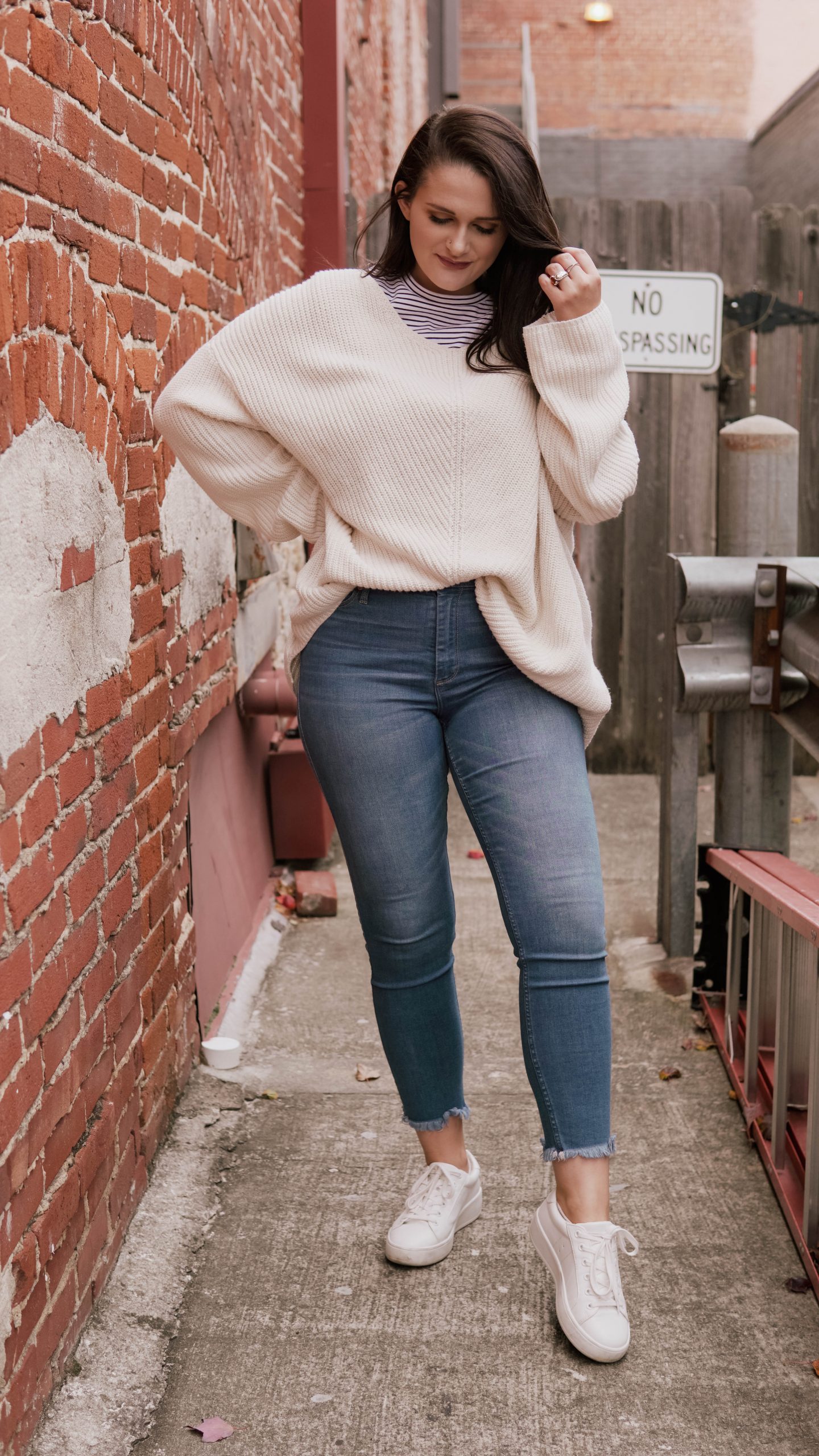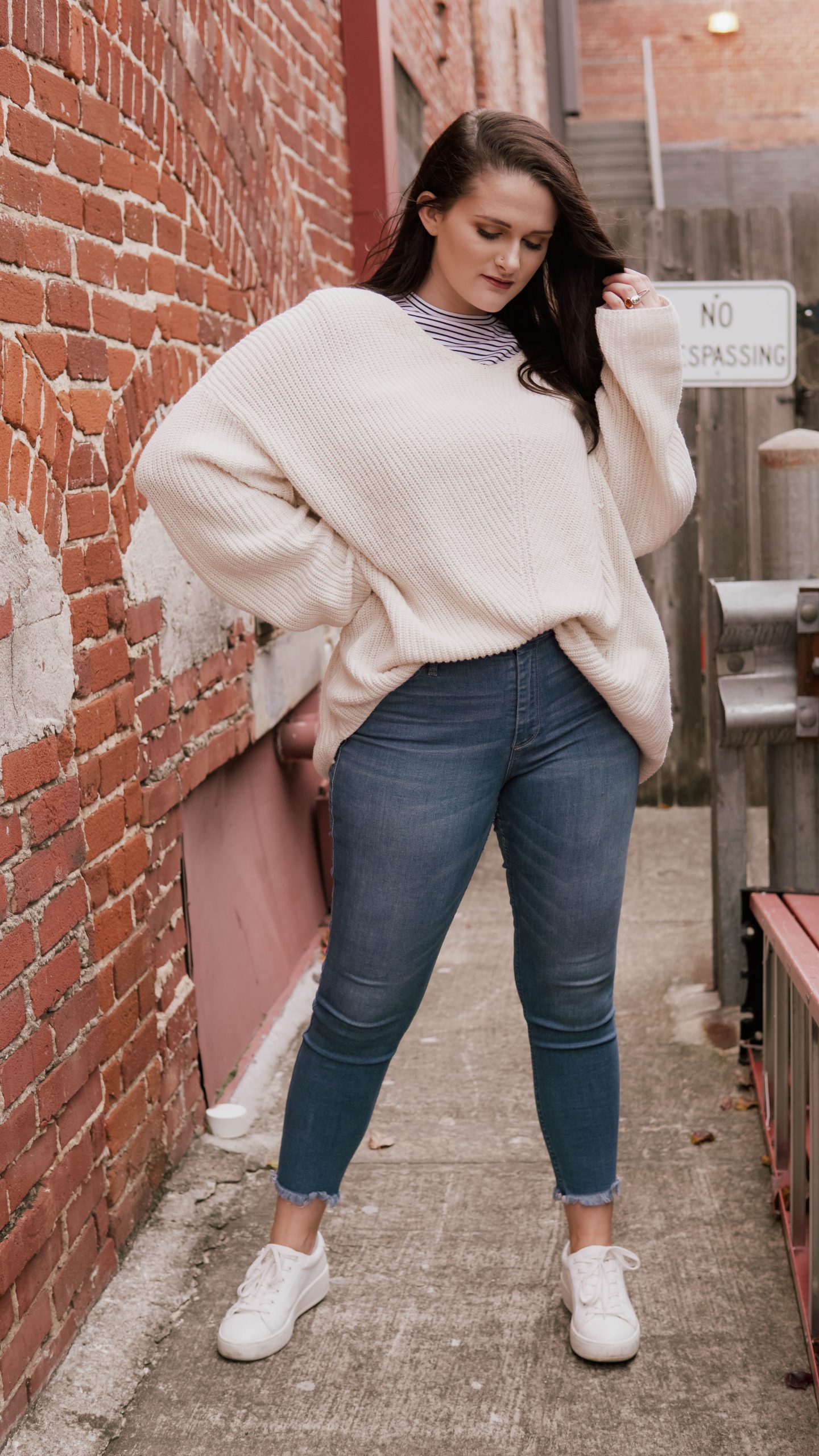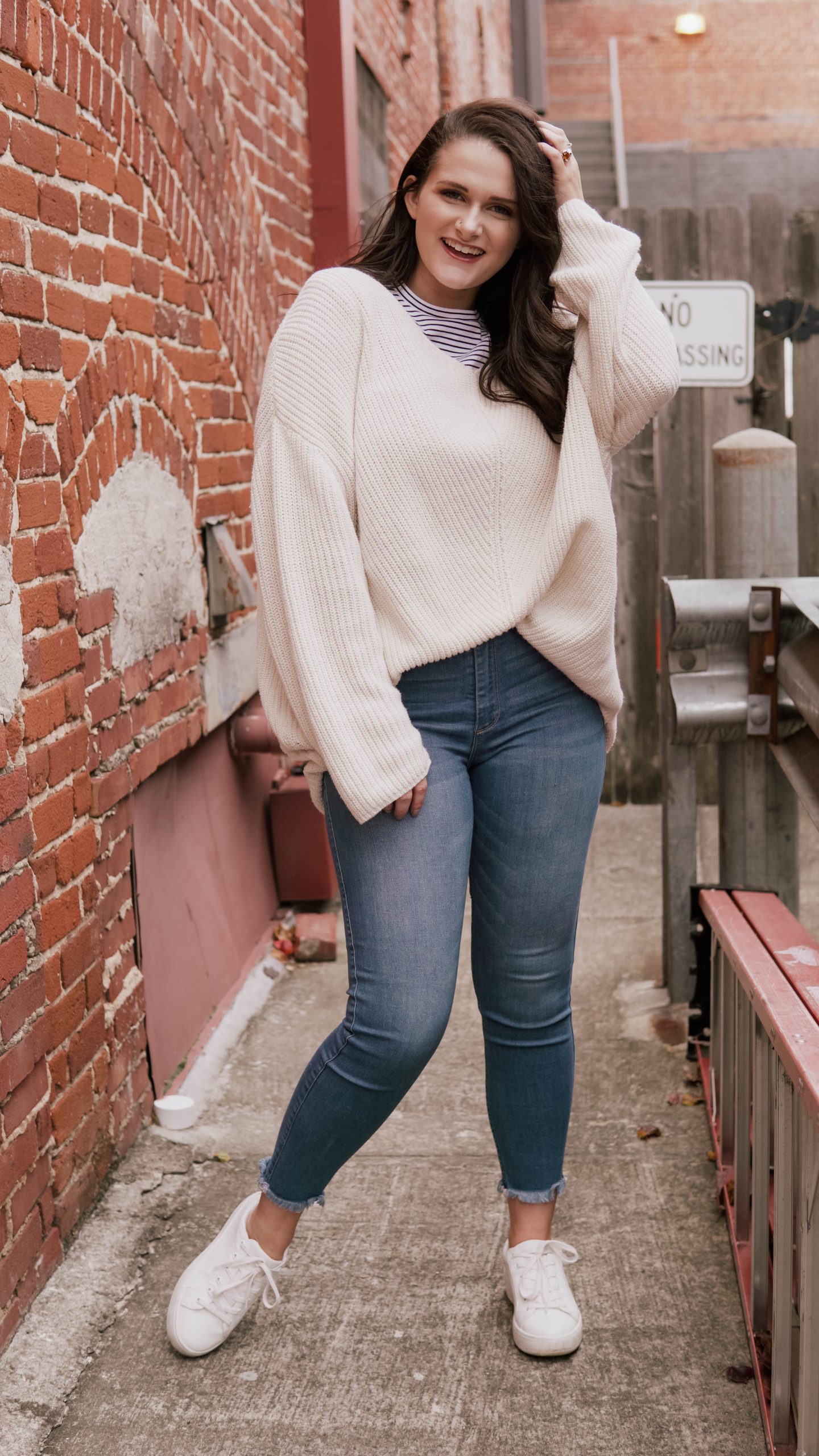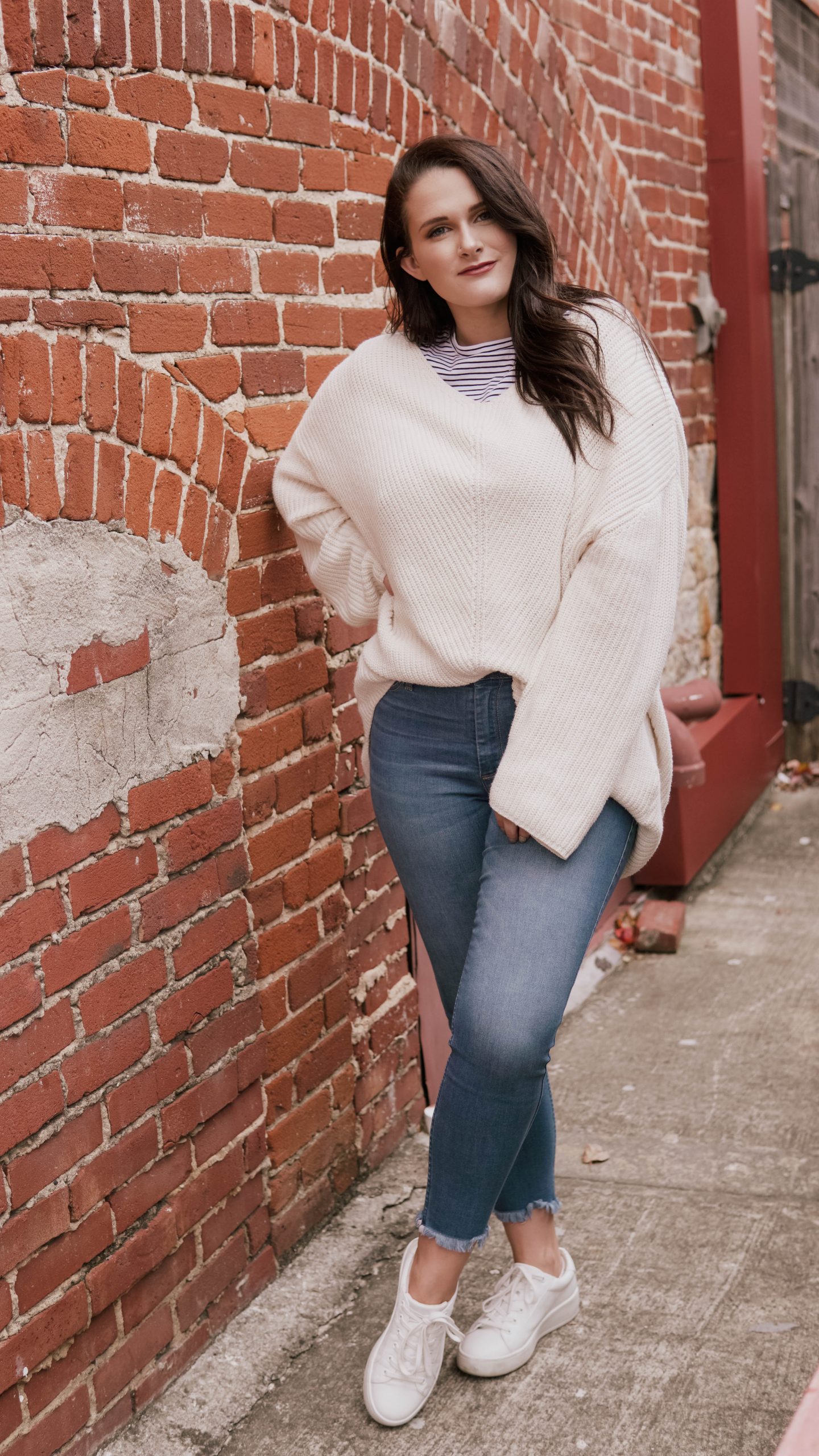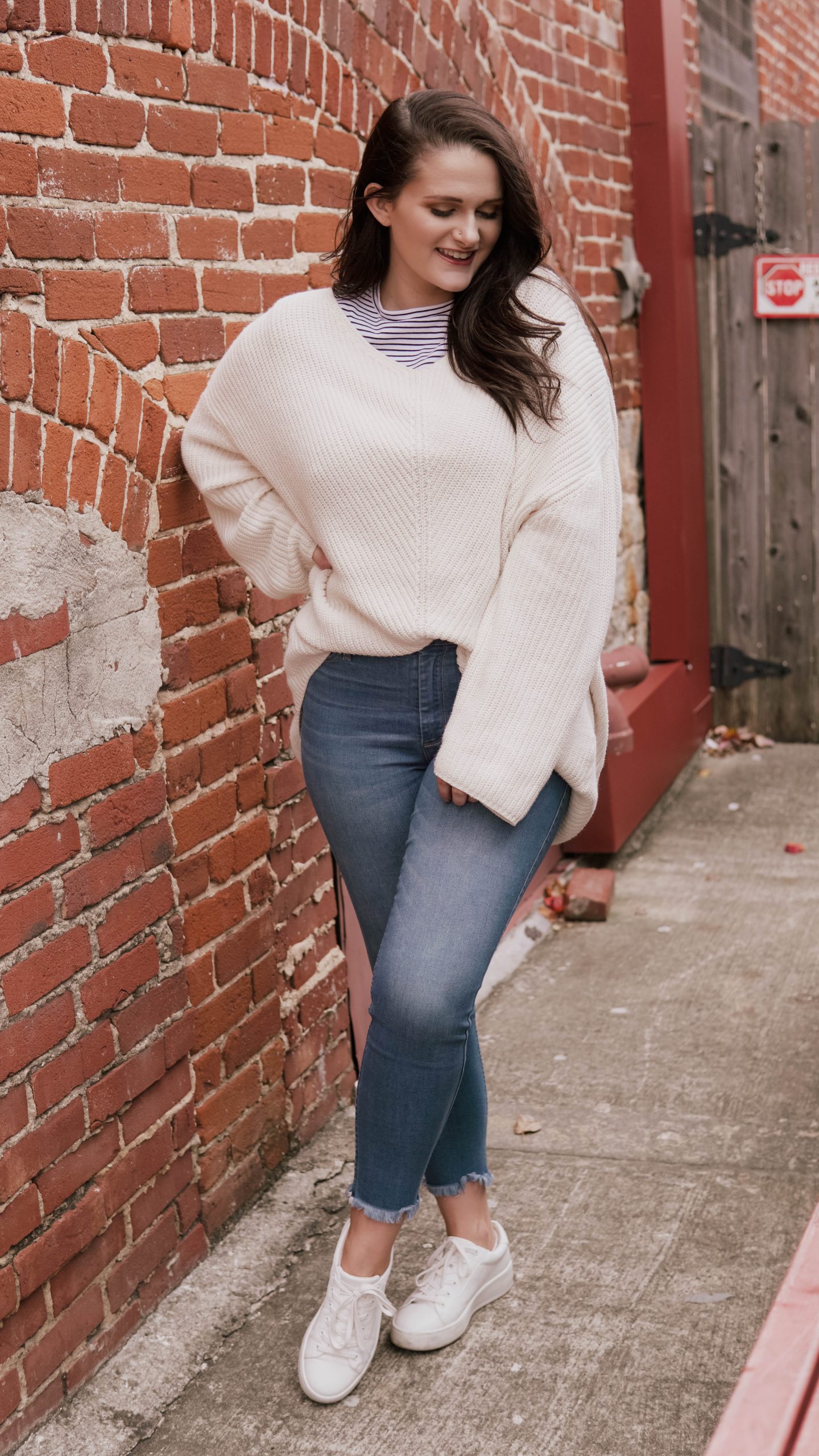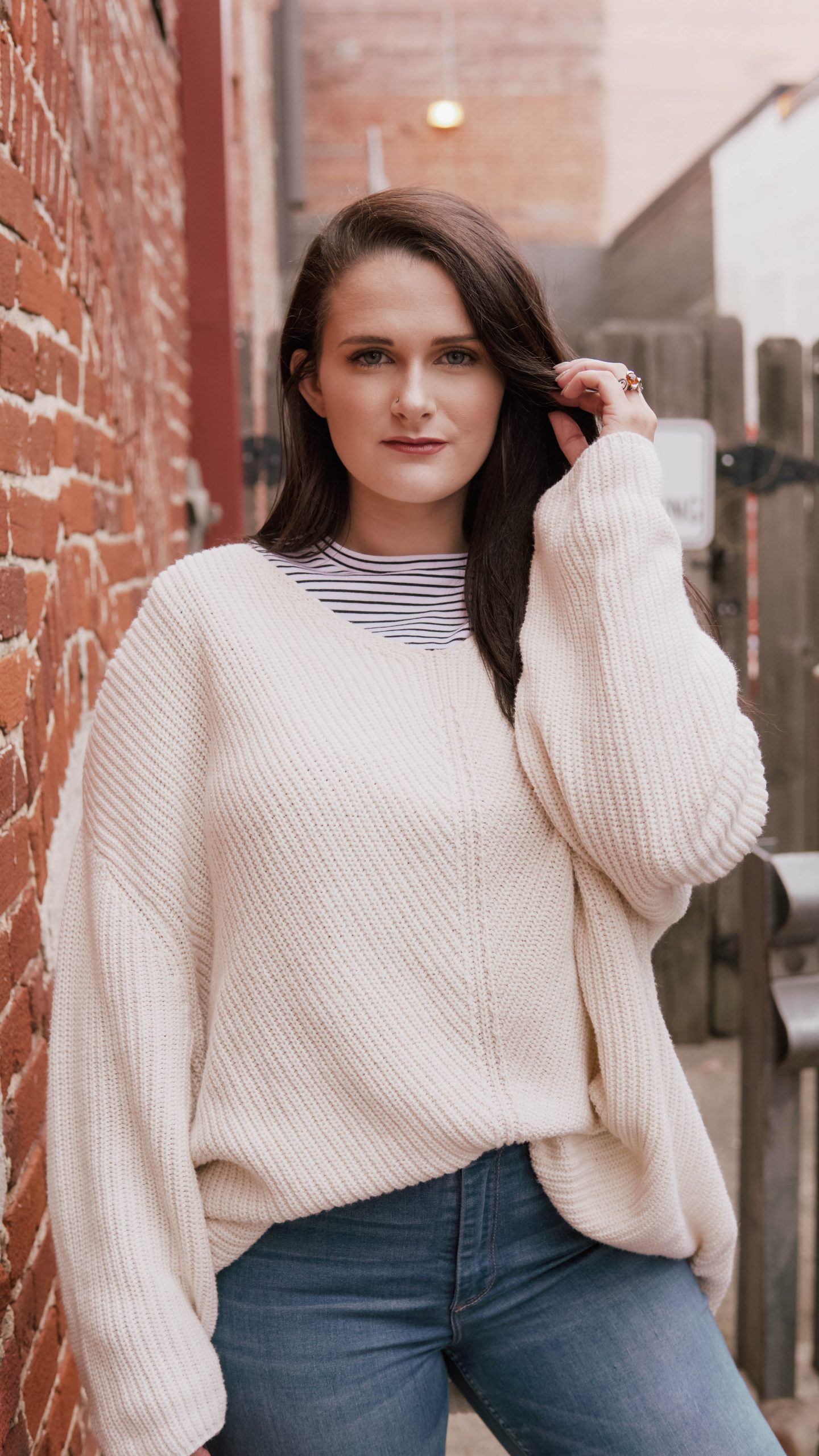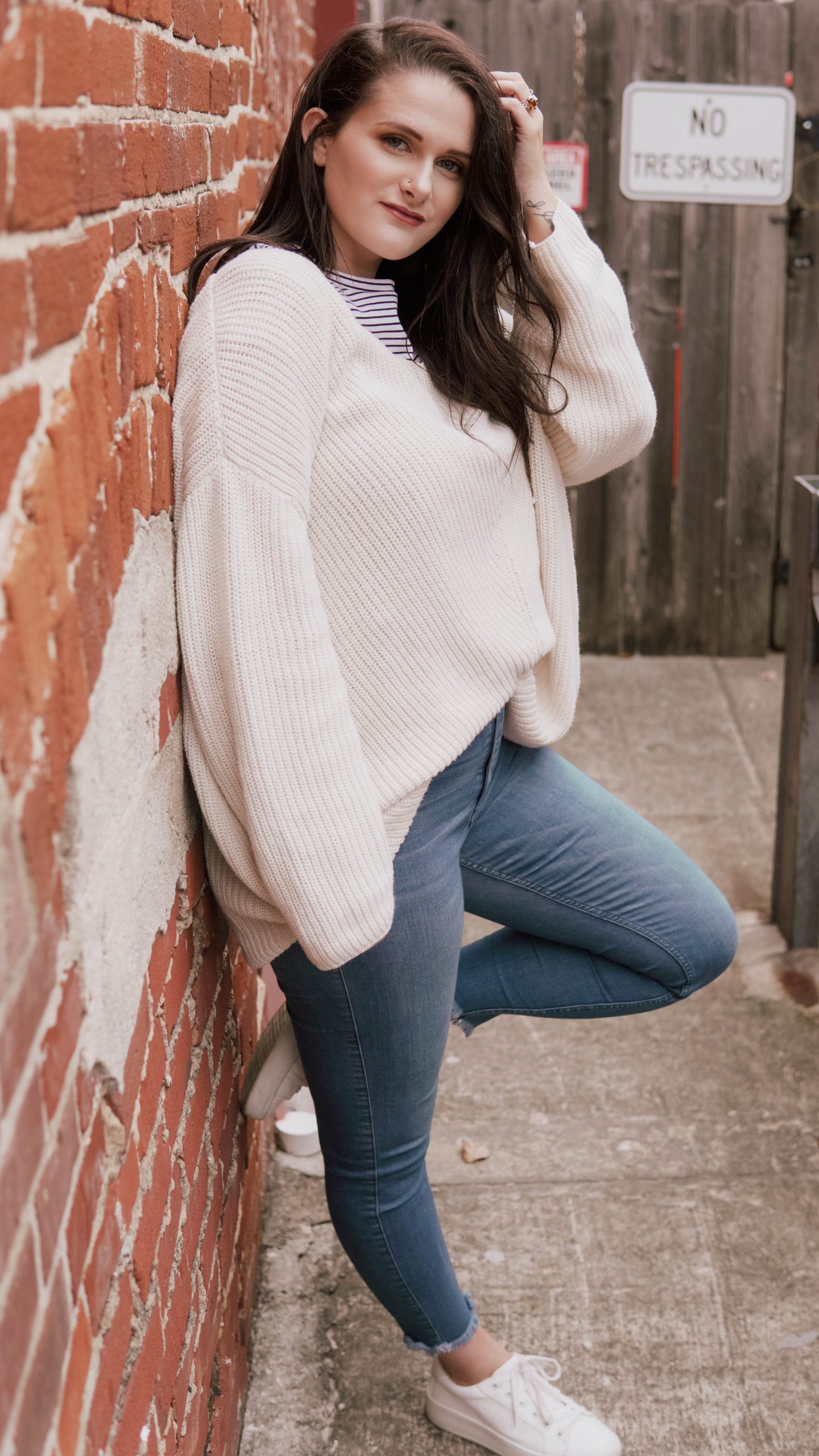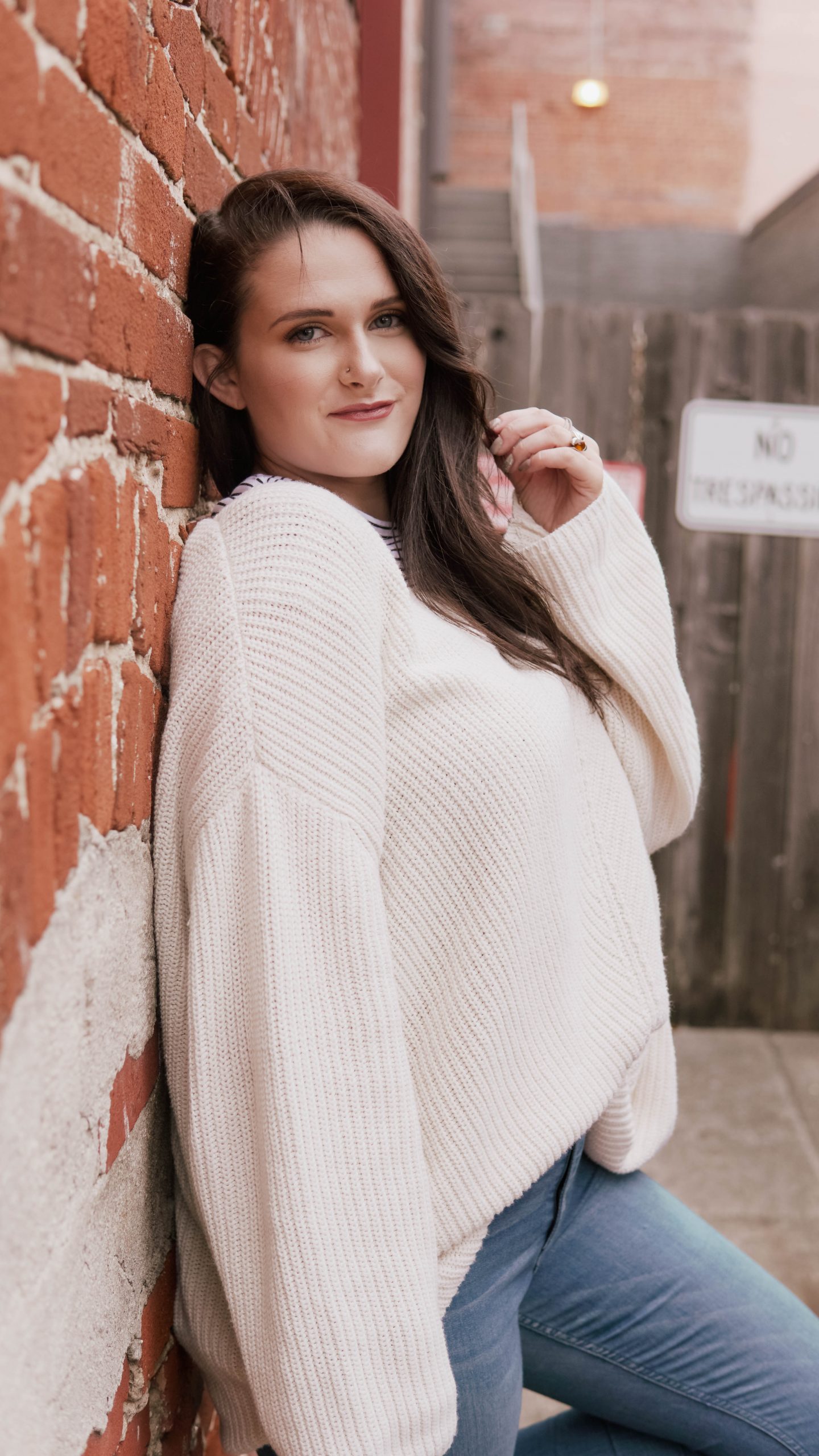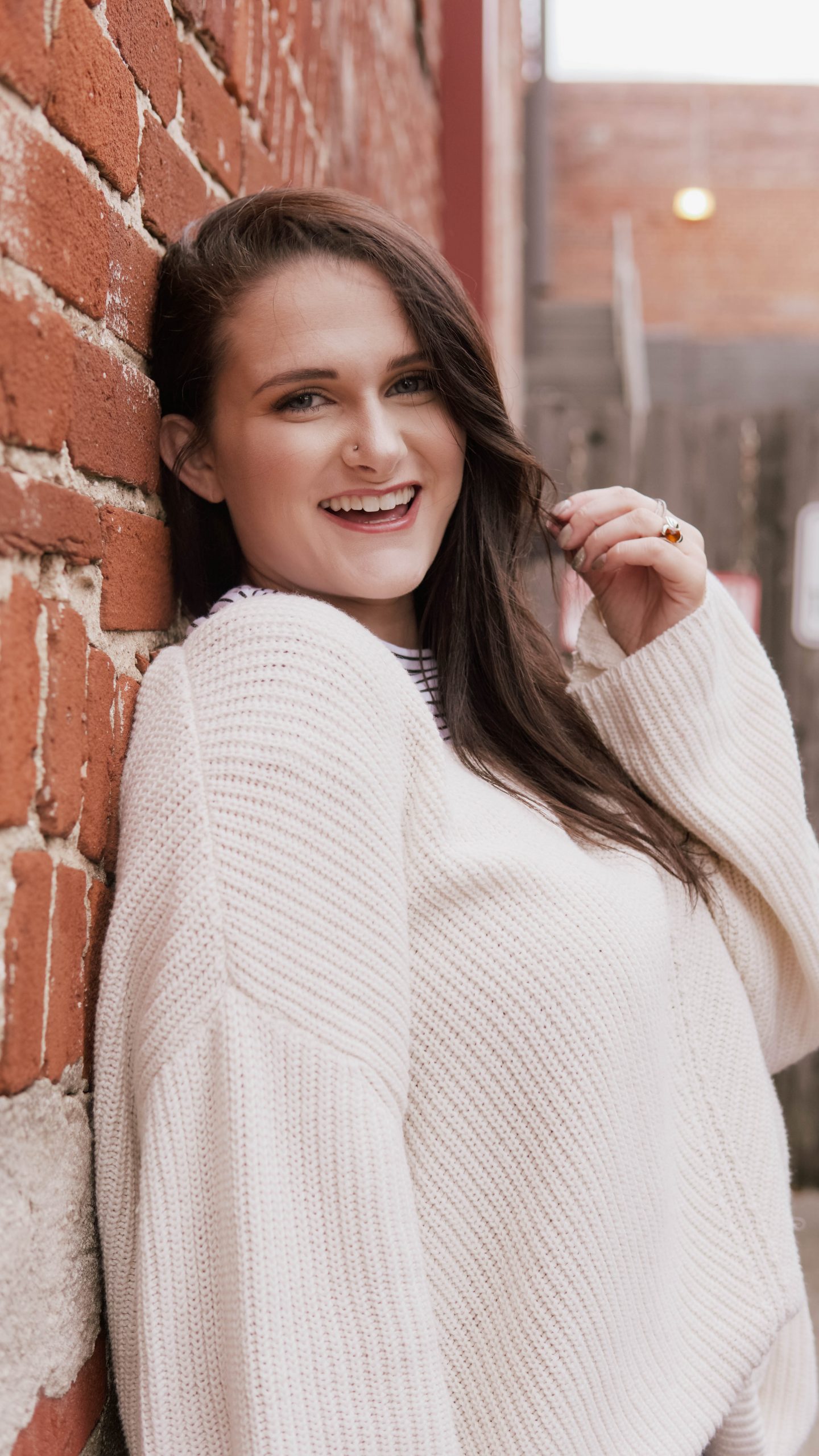 SHOP THE POST 


You know that oversized sweater that you have that keeps falling off your shoulder? I know, it's annoying to wear because your bra strap keeps popping out, so you've shoved it to the back of your closet. Well, no need to worry anymore, you can resurrect the gem because I've got a solution for you!
I've had this sweater for a few years now and I love it, but it's literally giant and I can't stand wearing it because it's always falling off my shoulder and ya girl can not wear strapless bras. So, I barely wear it, but I paid a good bit for it, and it's a really nice sweater, so I felt a little guilty. After some inspiration searching, I figured out the perfect way to get the use out of it that it deserves! Layer that bad boy. Yes, it might still slide off your shoulder, but at least there's something under there now!
Here, I've styled it over a striped tee and paired it with a pair of jeans and platform sneakers — an easy, casual look. Not only does it prevent the sweater from sliding and expose the whole side of your body, but it adds detail, dimension and warmth! This is definitely a more casual weekend look, but if you want to amp it up for the office, simply pair it with a skirt, some tights and boots! You can also layer this sweater over dresses or jumpsuits. These can easily be dressed up or down by choosing the accessories, shoes and if you belt it or not!