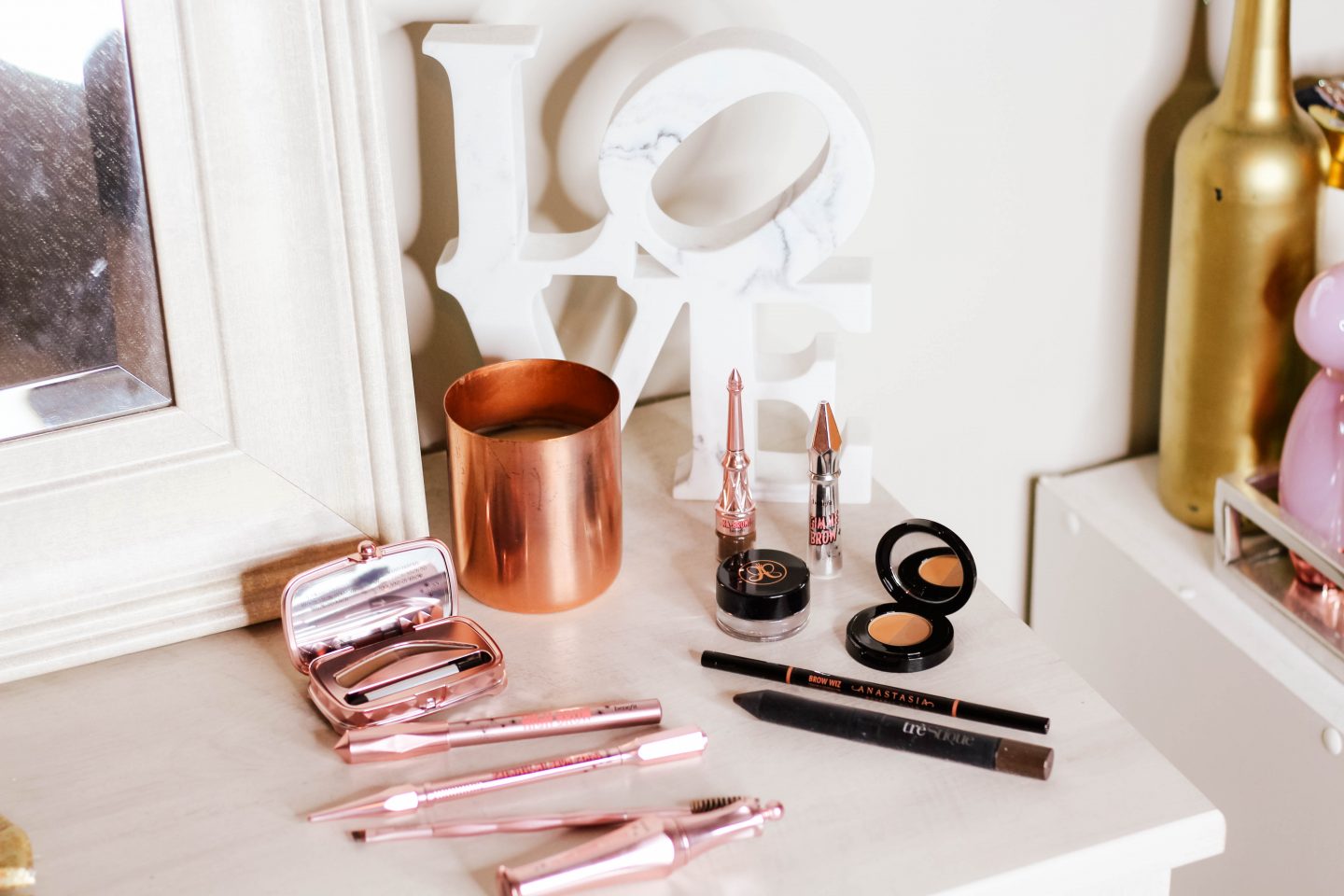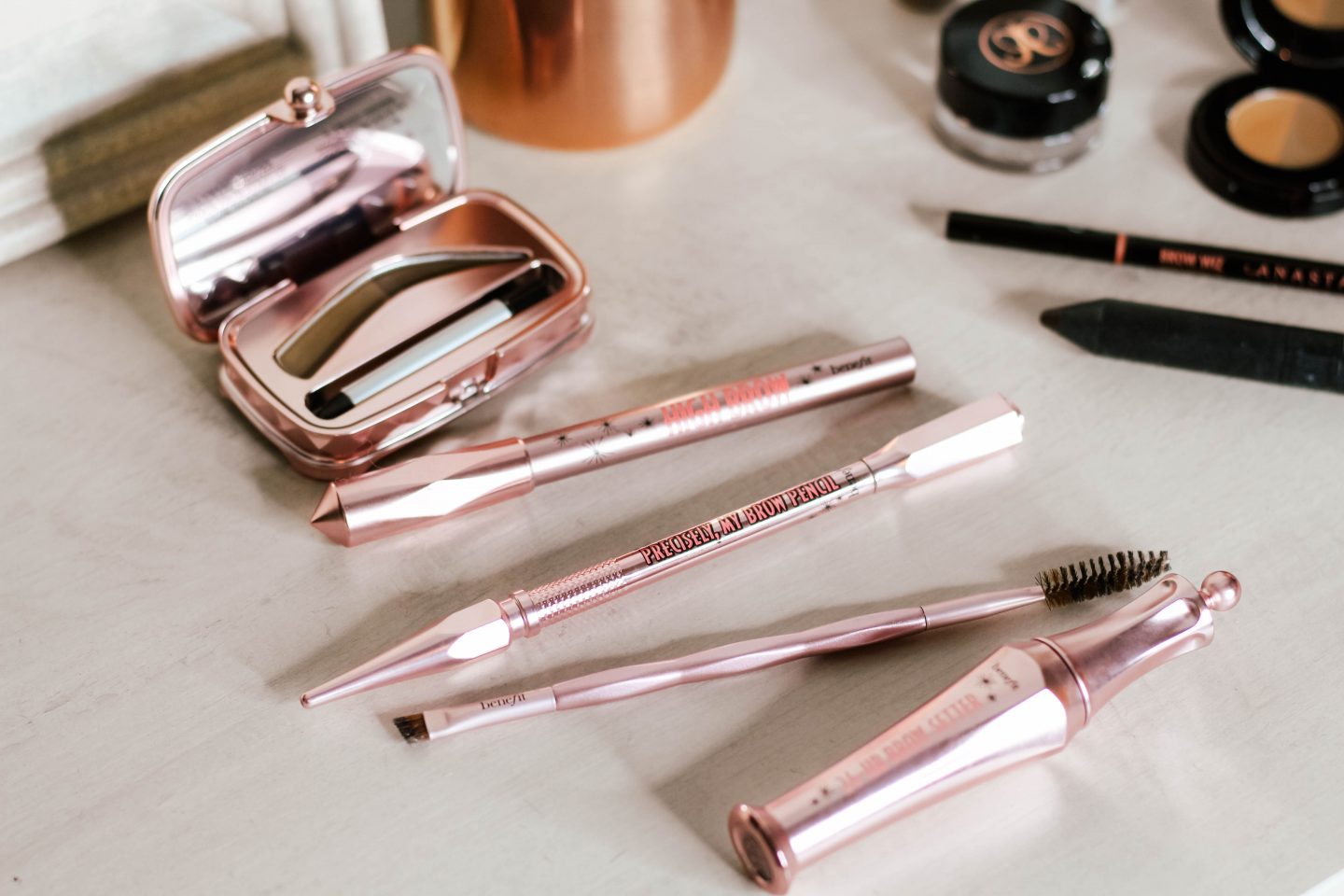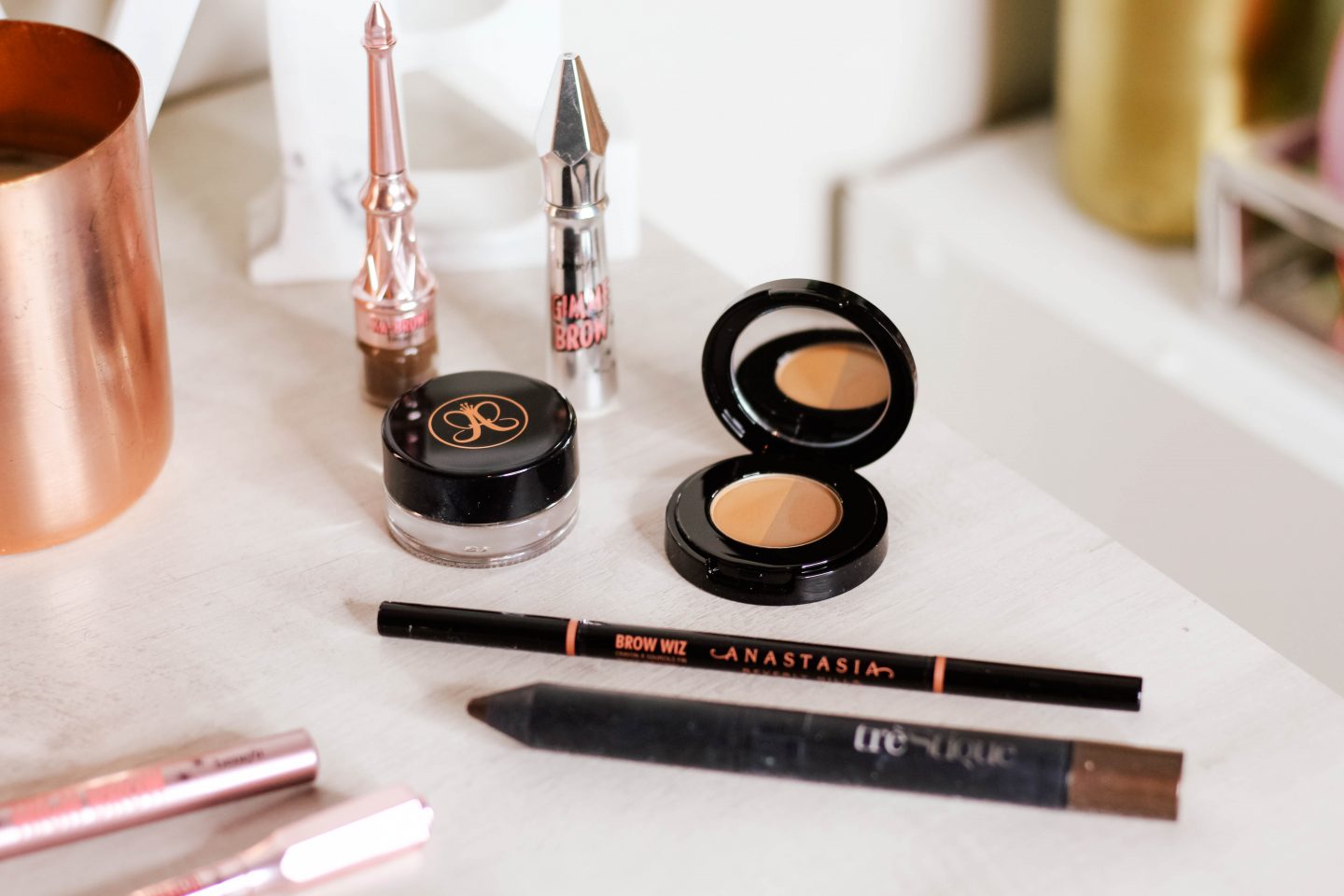 SHOP THE POST


I can't get enough of brow products! If you didn't know, I do have my eyebrows microbladed and it was one of the best decisions I made in 2018. I wrote an entire blog post on it if it's something you're interested in doing yourself, or you just want to know more.
I used to be the girl who would never leave the house without makeup on, and then I got my brows done. Especially now that my roots are darker, filling in my brows was a must. Now that I have that good base from microblading, I will go out with no makeup and not feel insecure!
However, when I do my makeup, especially a full face, I will always use some type of brow product. If I'm just doing very minimal makeup such as mascara, concealer and highlight, then the only brow product I'll use is a gel to set them and add a bit more color. But if I'm doing a full face, light or full coverage, that's when I bring out the major leagues.
When it comes to doing my brows, I tend to be a little extra. It's literally go big or go home! If I'm wearing a full face of makeup, I'll start my combing through my brows and then filling them in with a micro-pencil. My two favorite brow pencils are from Benefit and Anastasia. They have several different kinds of pencils, but I prefer the micro ones because the strokes are more hair like. This step is to simply make them a little bit more full than my natural brow.
Once I've filled them in with the pencil, I'll follow behind with a pomade or a brow powder. I only do this step if I want them pretty bold or I'm wearing eyeshadow! This fills in any extra gaps, deepens the color and bolds the shape.
And now, the most important step – setting the brows! This is the one brow product that I can not live without. I love using a brow gel, preferably tinted, to shape my brows naturally and hold them in place for the day. Clear ones are great if you have a unique hair shade or don't want to add additional color, but it's a game changer!
Finally, the last step I will do on a rare occasion is to highlight the brow bone underneath the arch. There are a ton of products out on the market for this, but if you just want to try it out or save the money, use a regular face highlighter or light shimmer shadow for the same effect!
I hope you enjoyed my go-to brow products! I'll make sure to upload a brow routine to my YouTube channel soon!