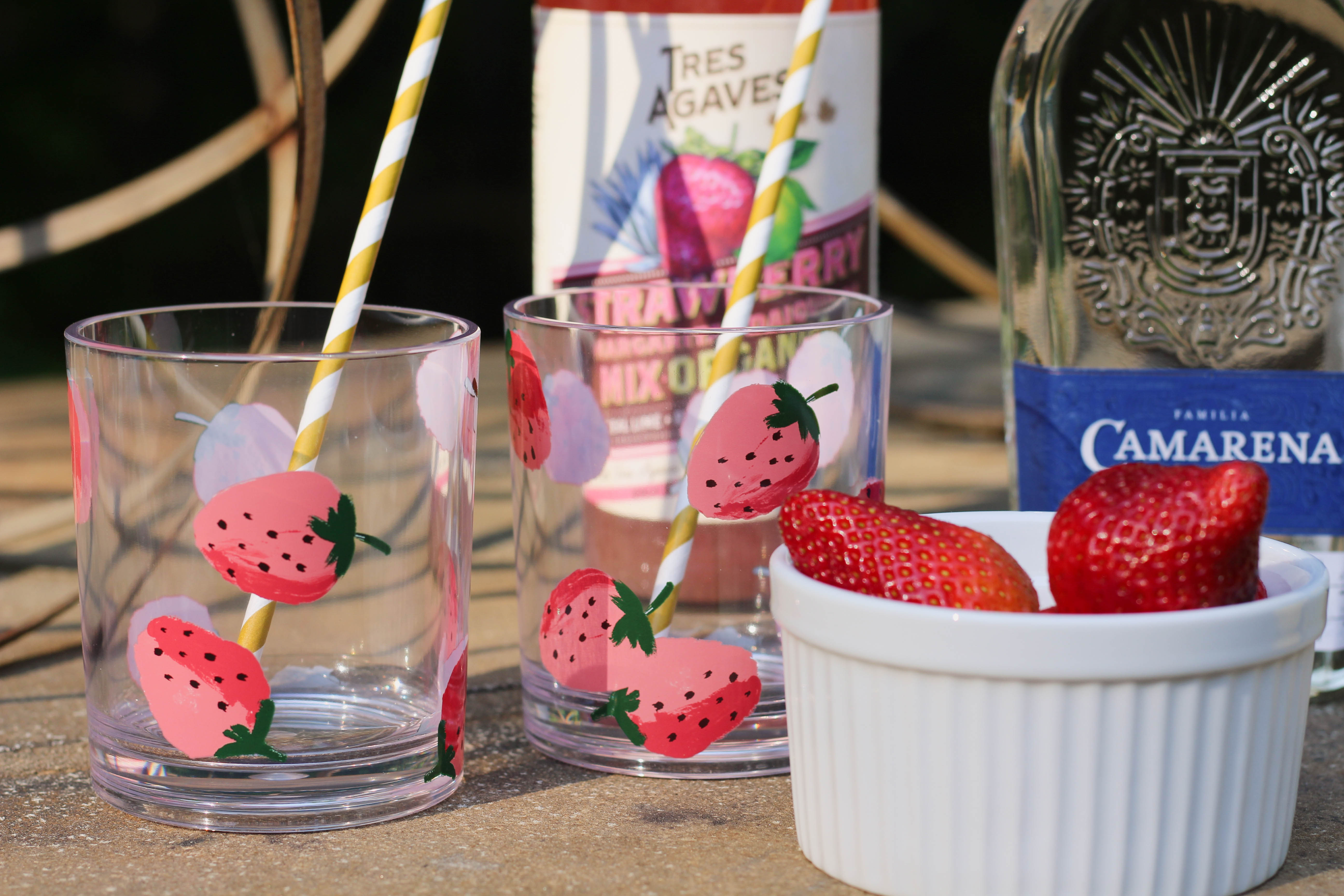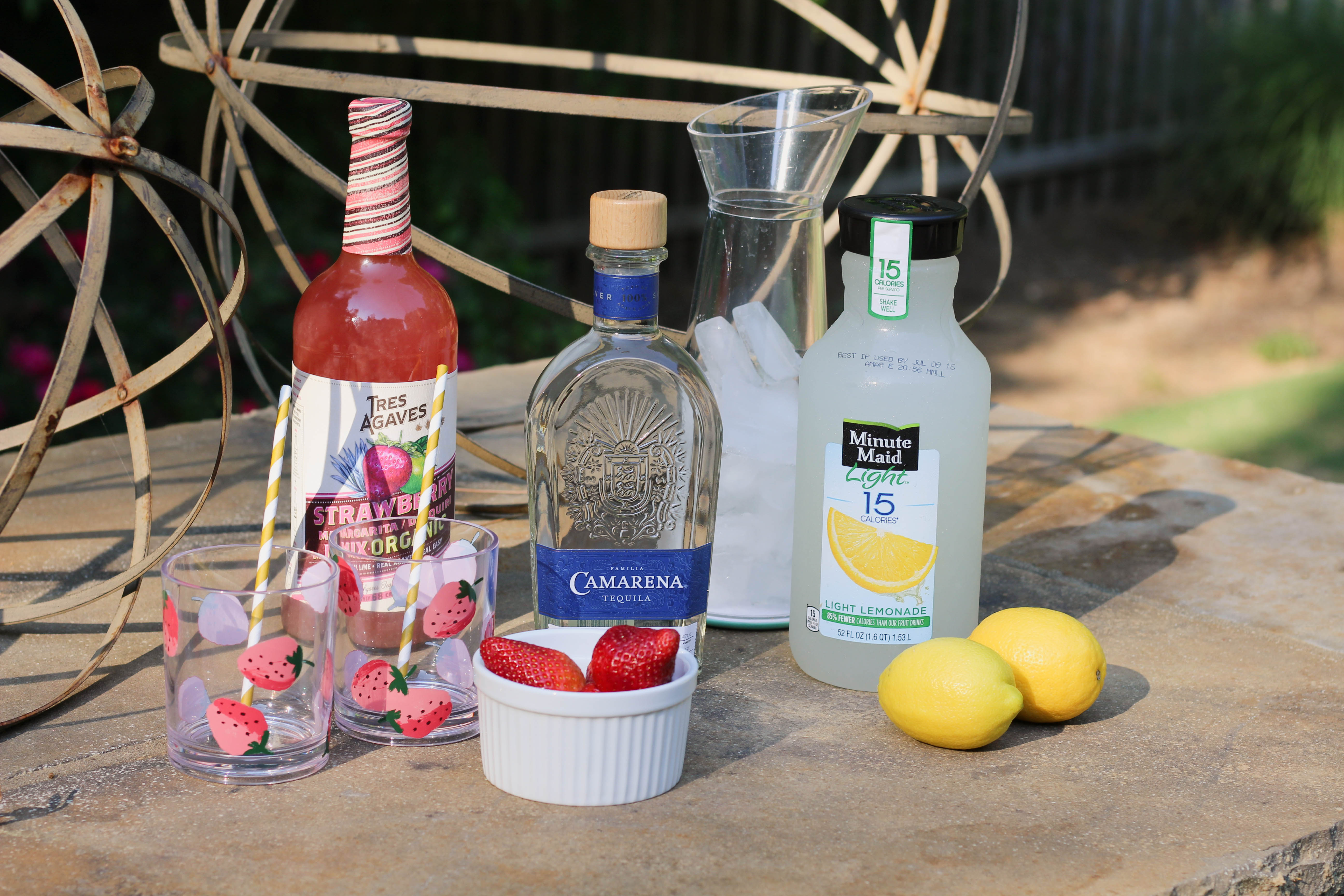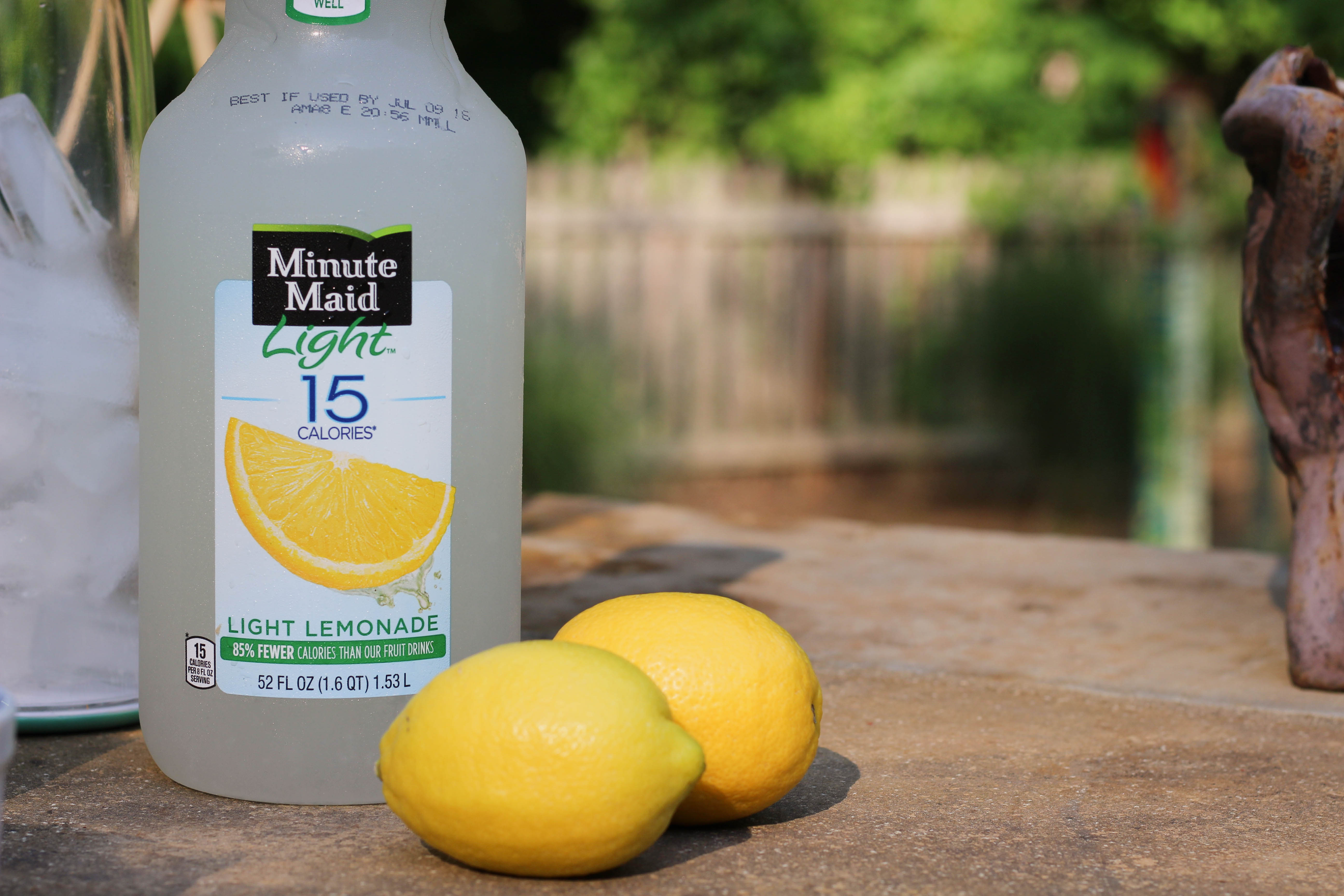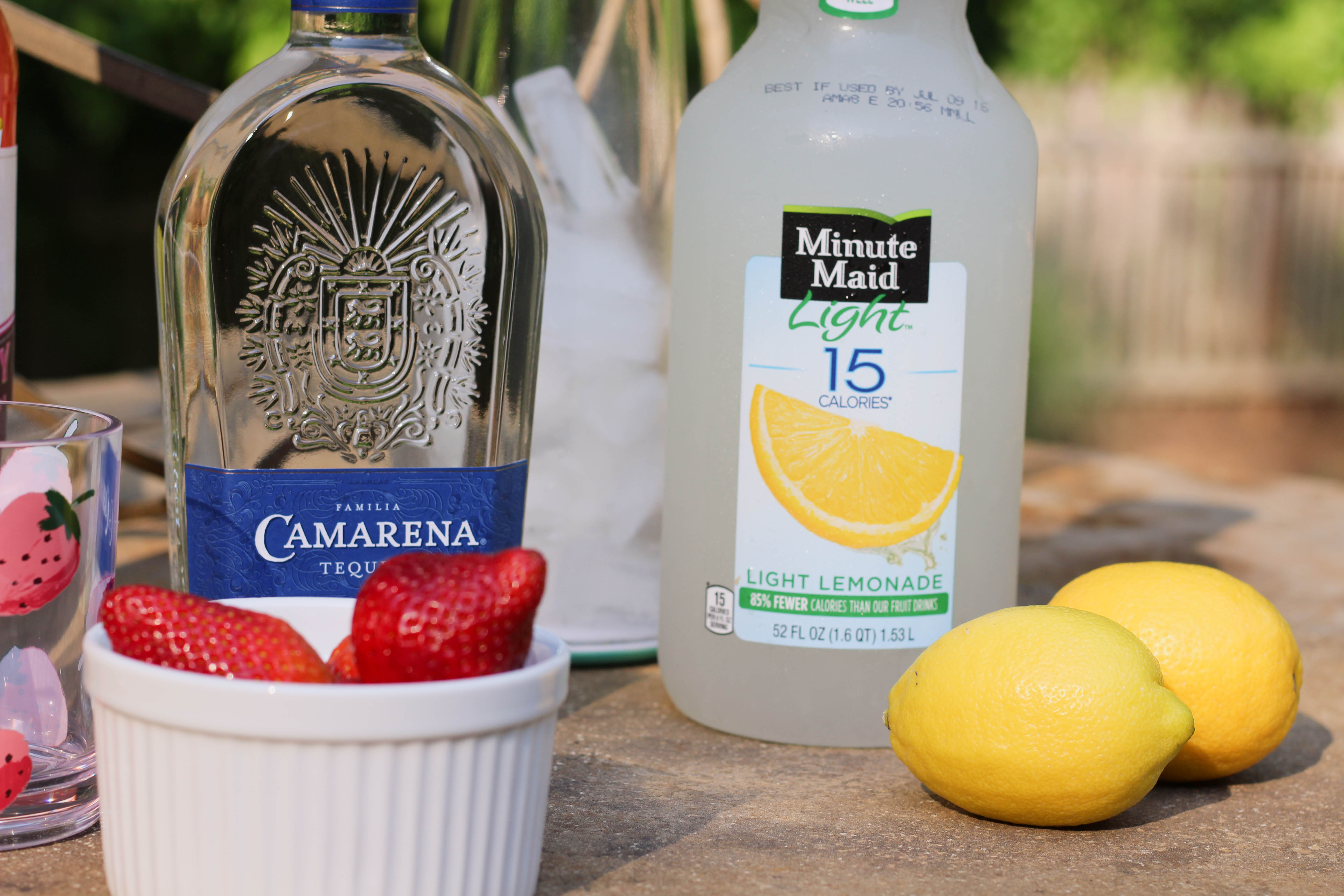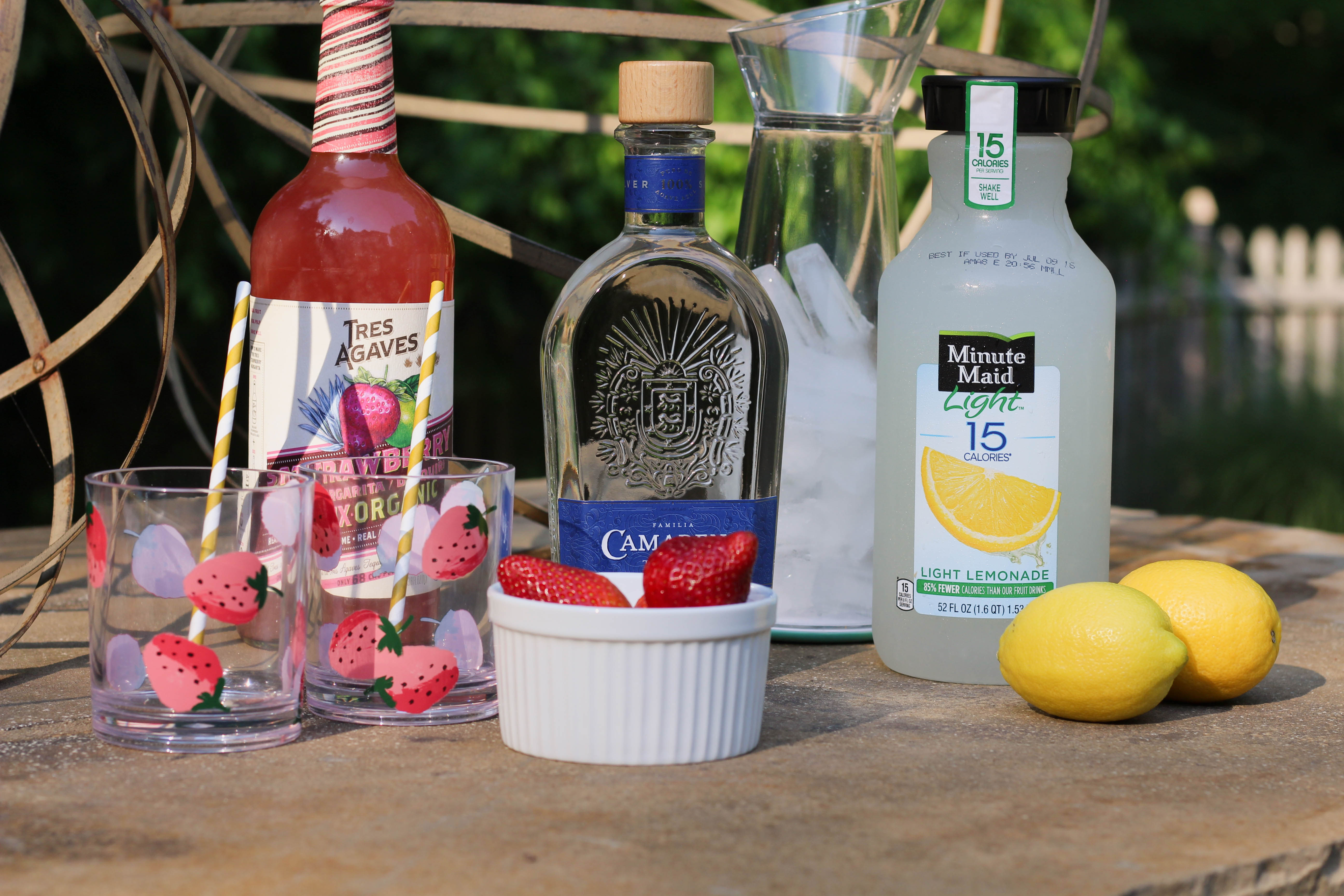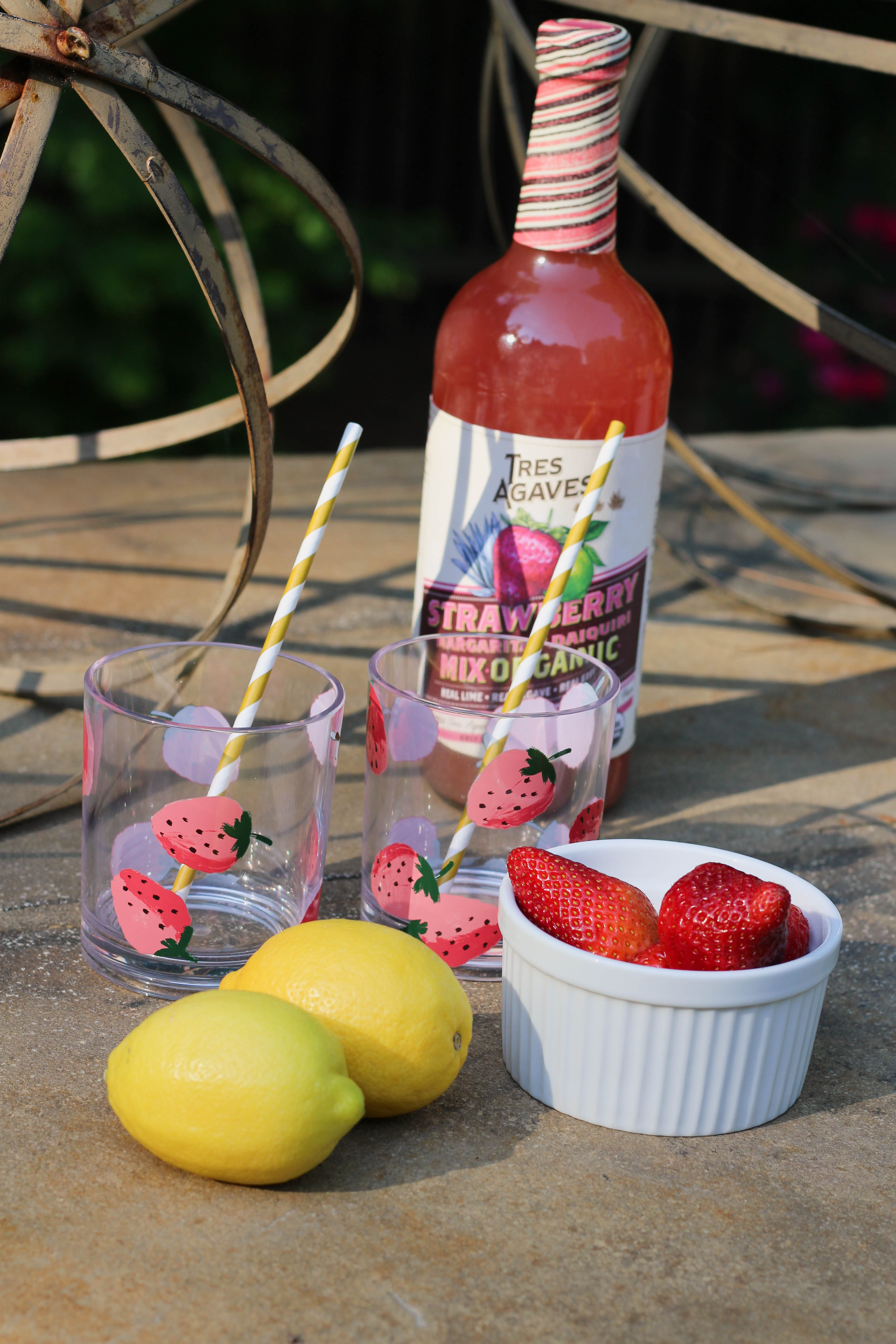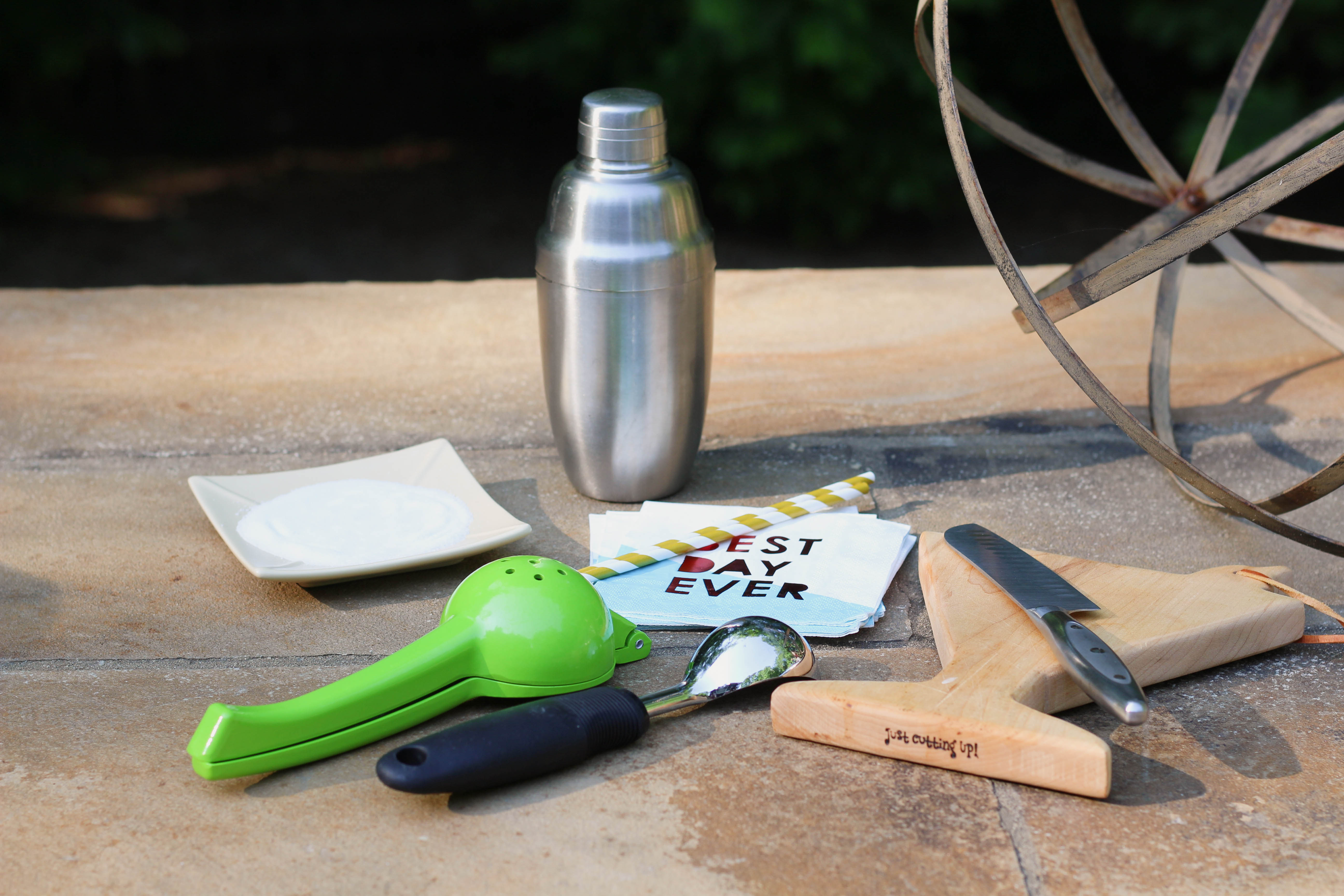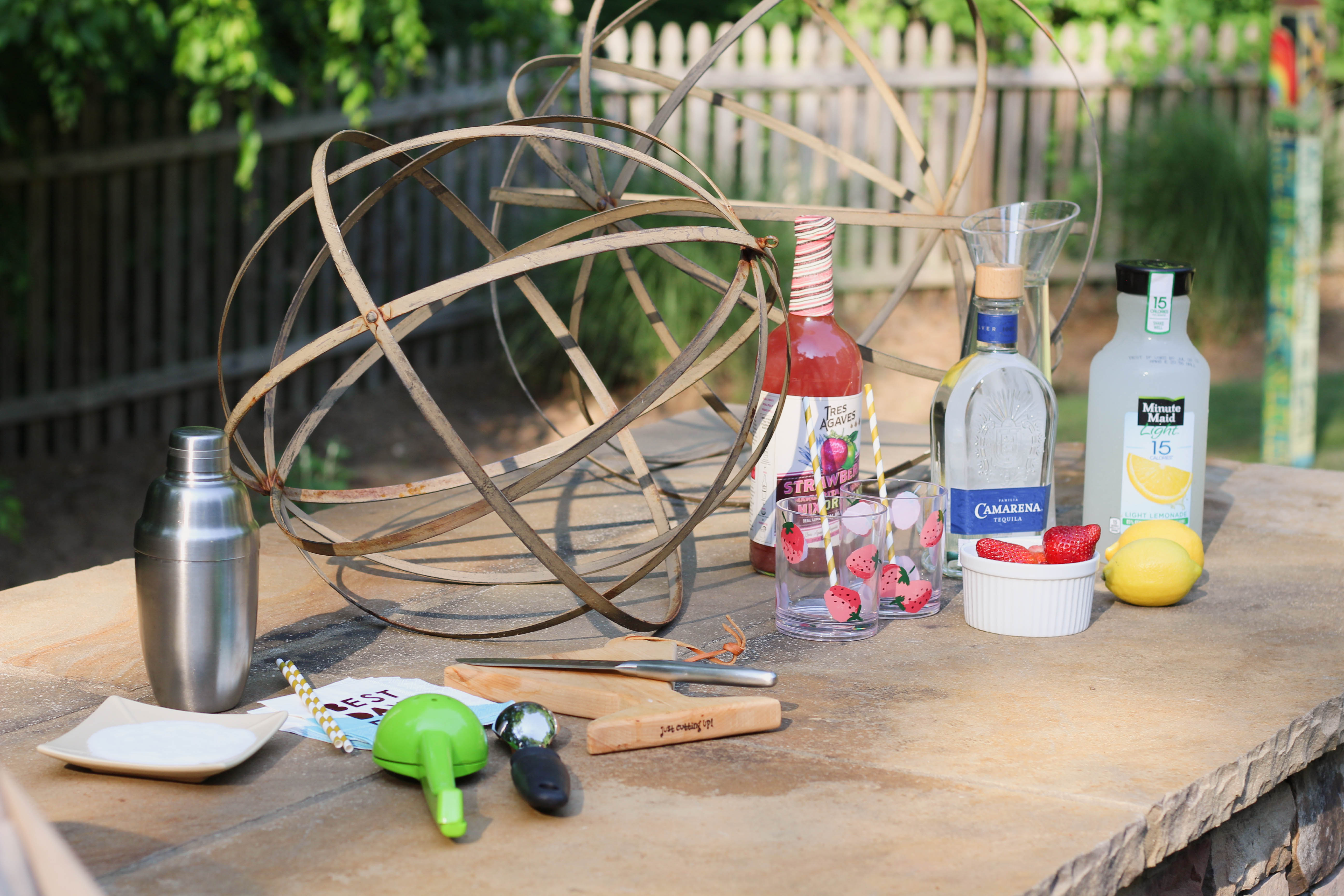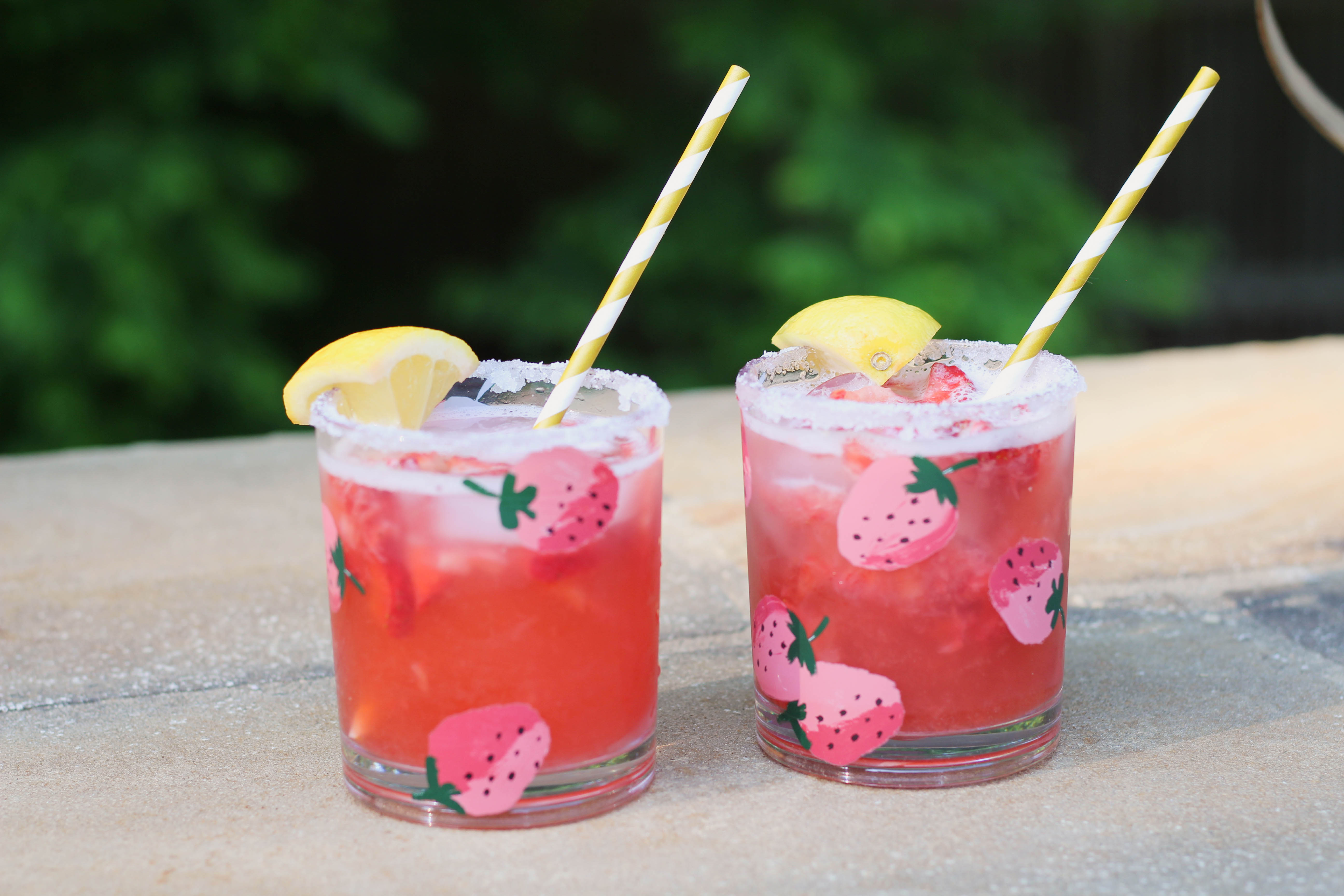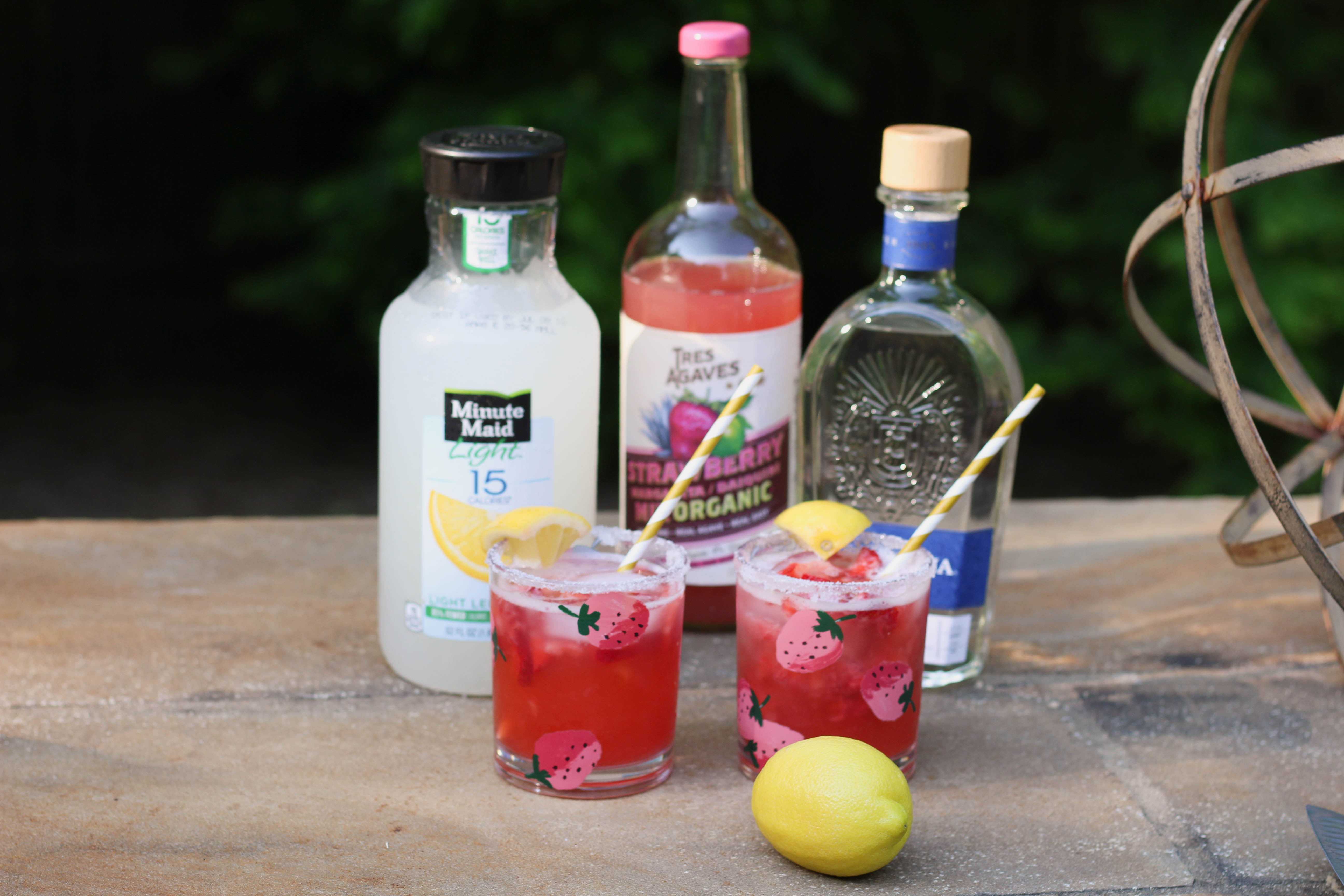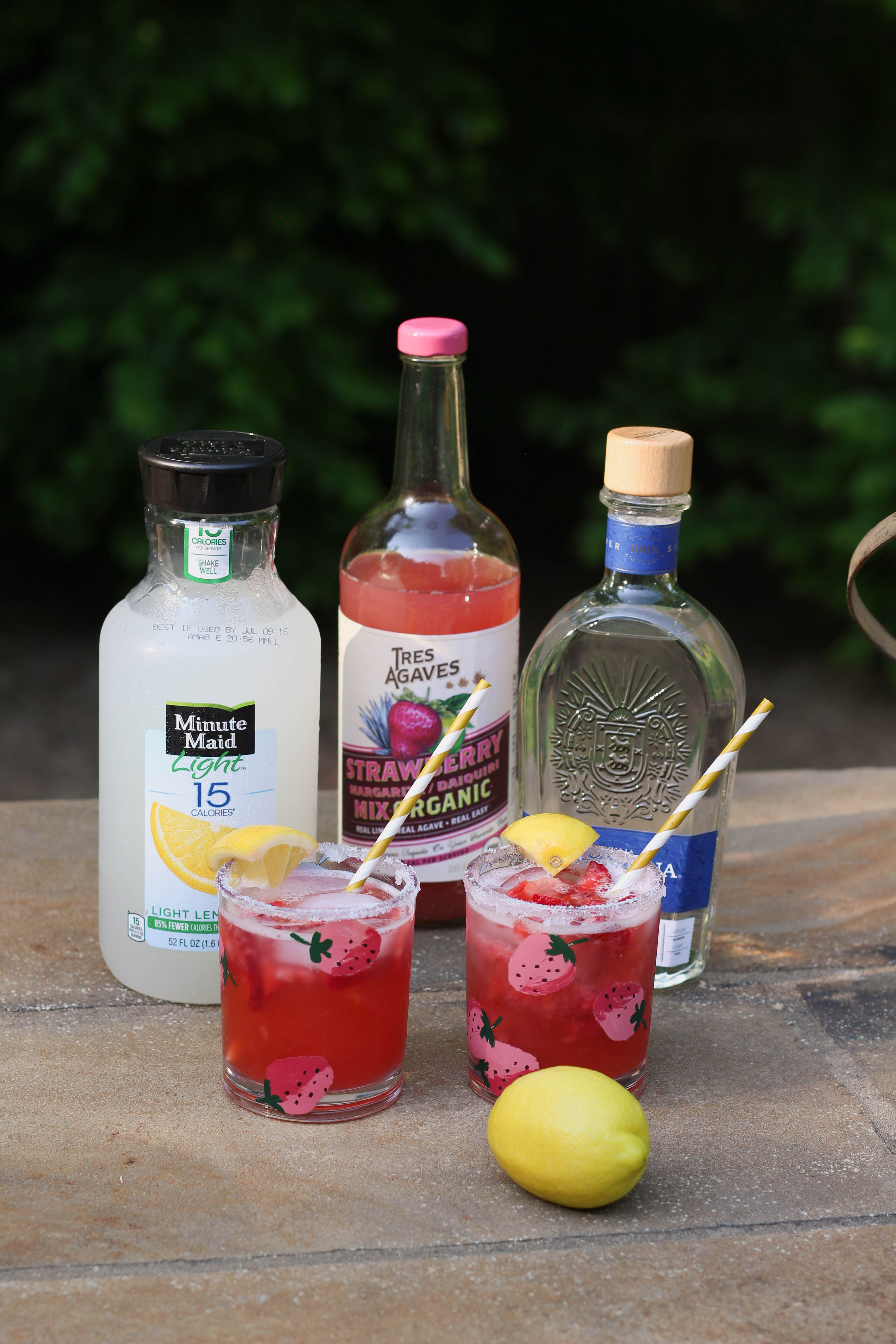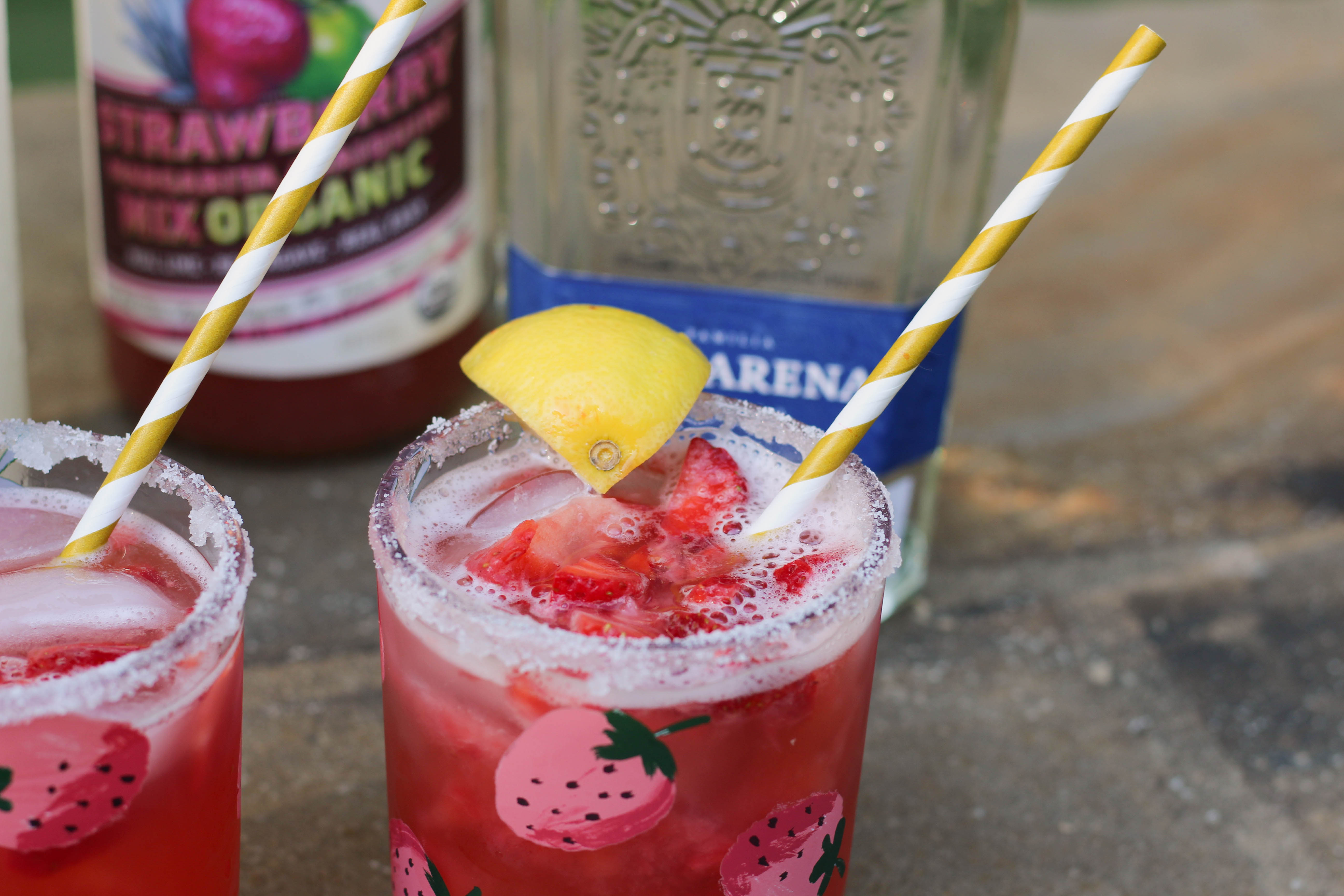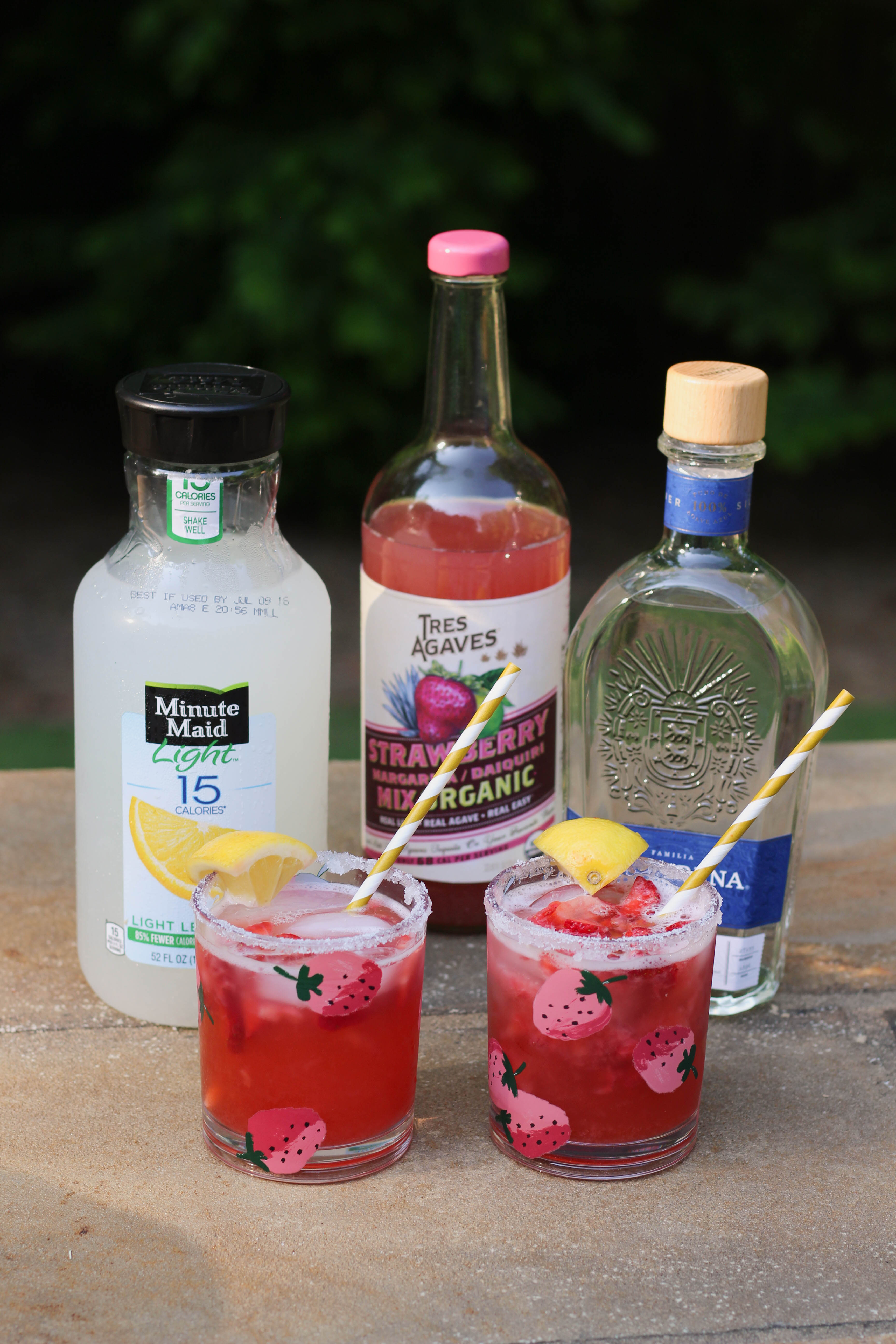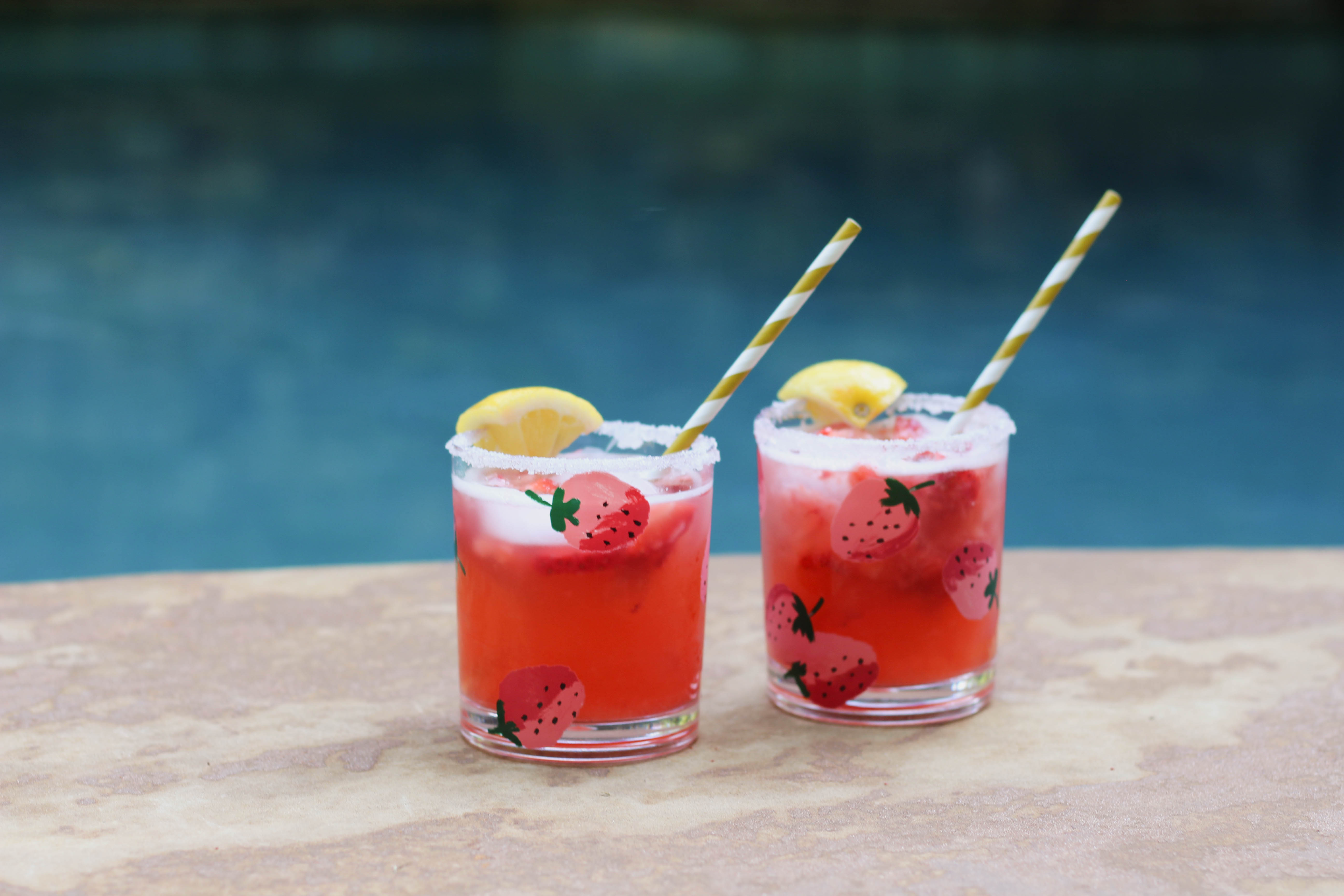 It's official; I've found my new drink for the summer. I've been dabbling in some mixology lately, and I have to say, I'm pretty impressed with myself. I'm tired of drinking the same old thing, so I decided to give it a shot, and I came up with a pretty bomb cocktail. First off, I love margaritas, but I wanted to amp it up a bit. This idea just randomly came to me and it actually turned out to be good! So since this is the cocktail that I'll be drinking all summer, I figured I would share the recipe with you all!
Strawberry Lemonade Margaritas
2 parts Tres Agave Strawberry Margarita mix
2 parts Minute Maid Light Lemonade
1 part Camarena Tequila (or your tequila of choice)
1 box of strawberries
1 lemon
1/2 cup of sugar
Ice for shaking
Start by slicing the strawberries into small pieces. Then, take some of the strawberries and place them in the shaker and muddle them. Pour the tequila, lemonade and margarita mix into the shaker with some ice.
Take the lemon and cut it in half. Take half of the lemon and cut it into slices. Use one slice per glass to wet the rim. Dip the glasses into the sugar and prep the glasses with ice and strawberries.
After you've shaken the cocktail, pour the drink over ice and top them off with fresh squeezed juice from the other half of the lemon.
Pair the drinks with a cute paper straw and a fun napkin.
Happy day drinking!
Watch the YouTube video showing how to make the cocktails here!
Link to the Kate Spade strawberry rocks glasses here.