I'm switching it up on the blog today and bringing you all my favorite holiday appetizer recipe! This is one of the easiest, quickest and cheapest options when it comes to bringing a dish to any holiday party. Honestly, this dish can really be made throughout the year and tweaked to your preferences, which is perfect!
Today, I'm sharing my recipe for Cranberry Brie Bites! I did a live before Thanksgiving and posted the recipe to my stories, which seemed to be a big hit, so I'm making it a permanent post on the blog! Some of you even went out and got the ingredients to make them yourselves and tagged me in your stories, which I absolutely loved! If you end up making these during the holidays, or any time during the year, please tag me so I can share!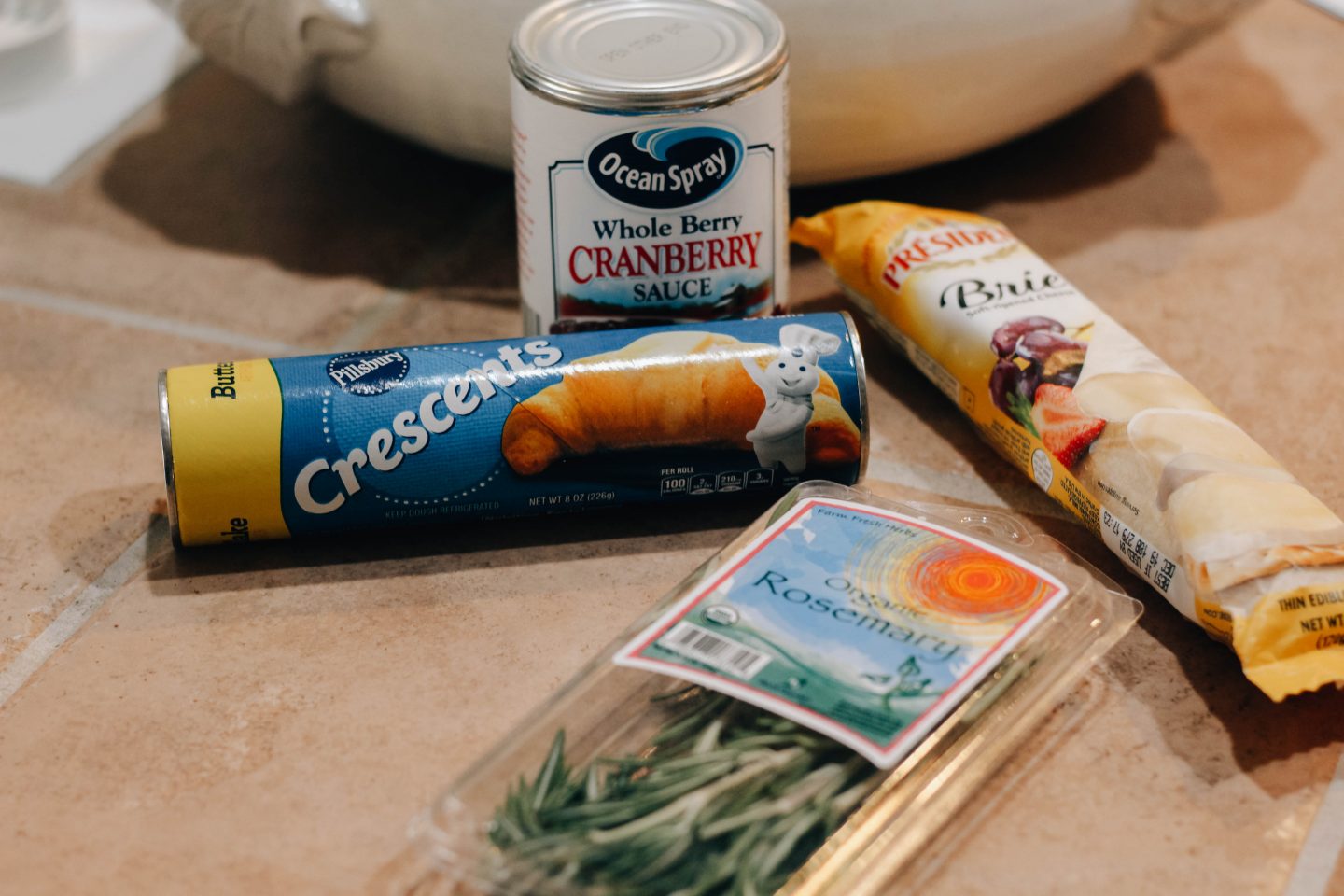 You're going to want to start by preheating the oven to 375 degrees to heat up while you prep. Once you've started the oven, you'll get one mini-muffin tin and spray it down with cooking spray, or you could even line them with wrappers or parchment paper. 
The ingredients are minimal and very affordable! All you're going to need is one roll of crescent roll dough (one can fills one pan), or your favorite puff pastry; brie cheese, wheel or log is fine; cranberry sauce, or any type of jam or jelly will work; nuts of some sort, which are optional (which I also forgot to include in the photo lol); and rosemary.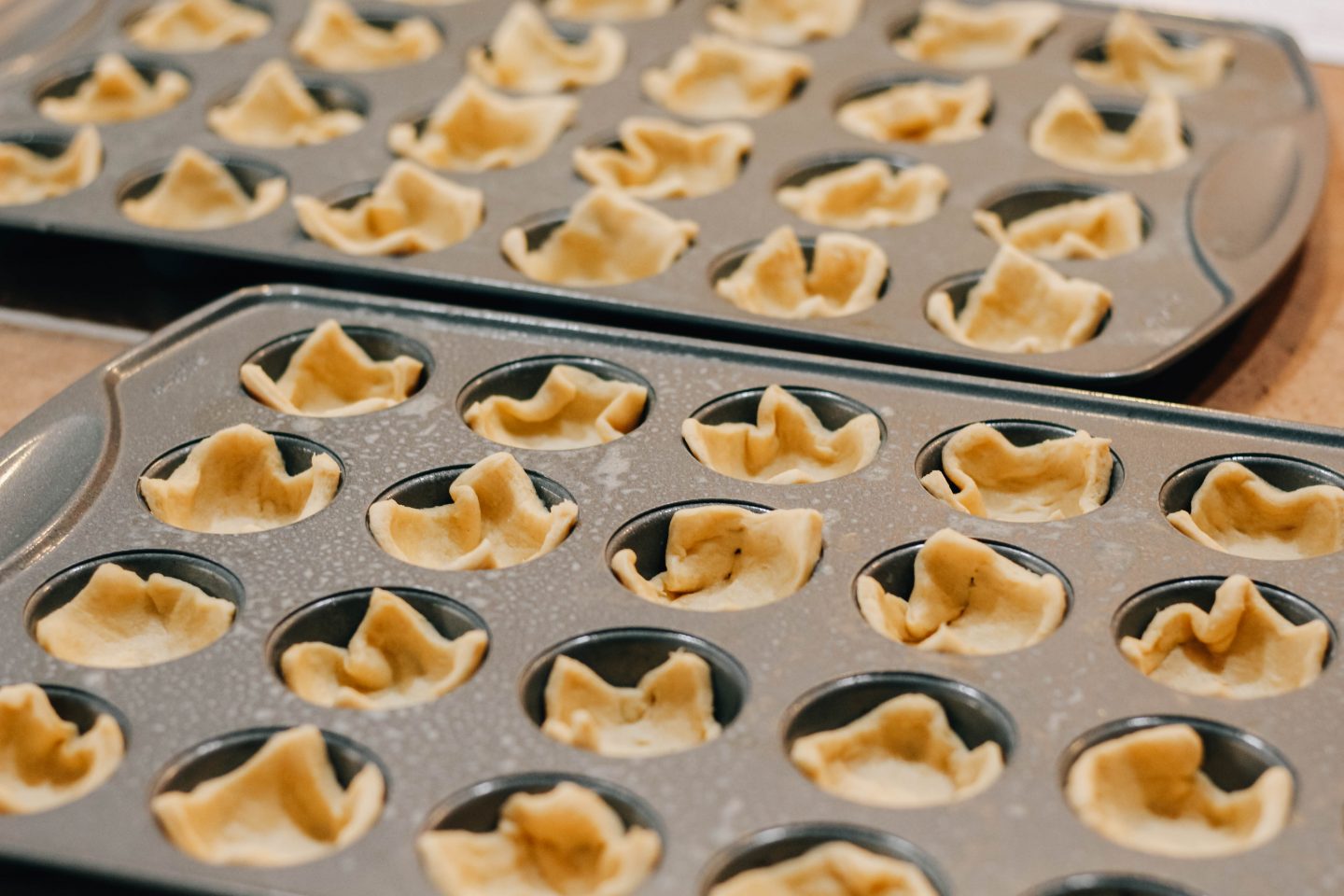 Start by rolling out the dough and cut small squares. Then, take the squares and press them out a bit so they will cover more surface area and place them in the tins.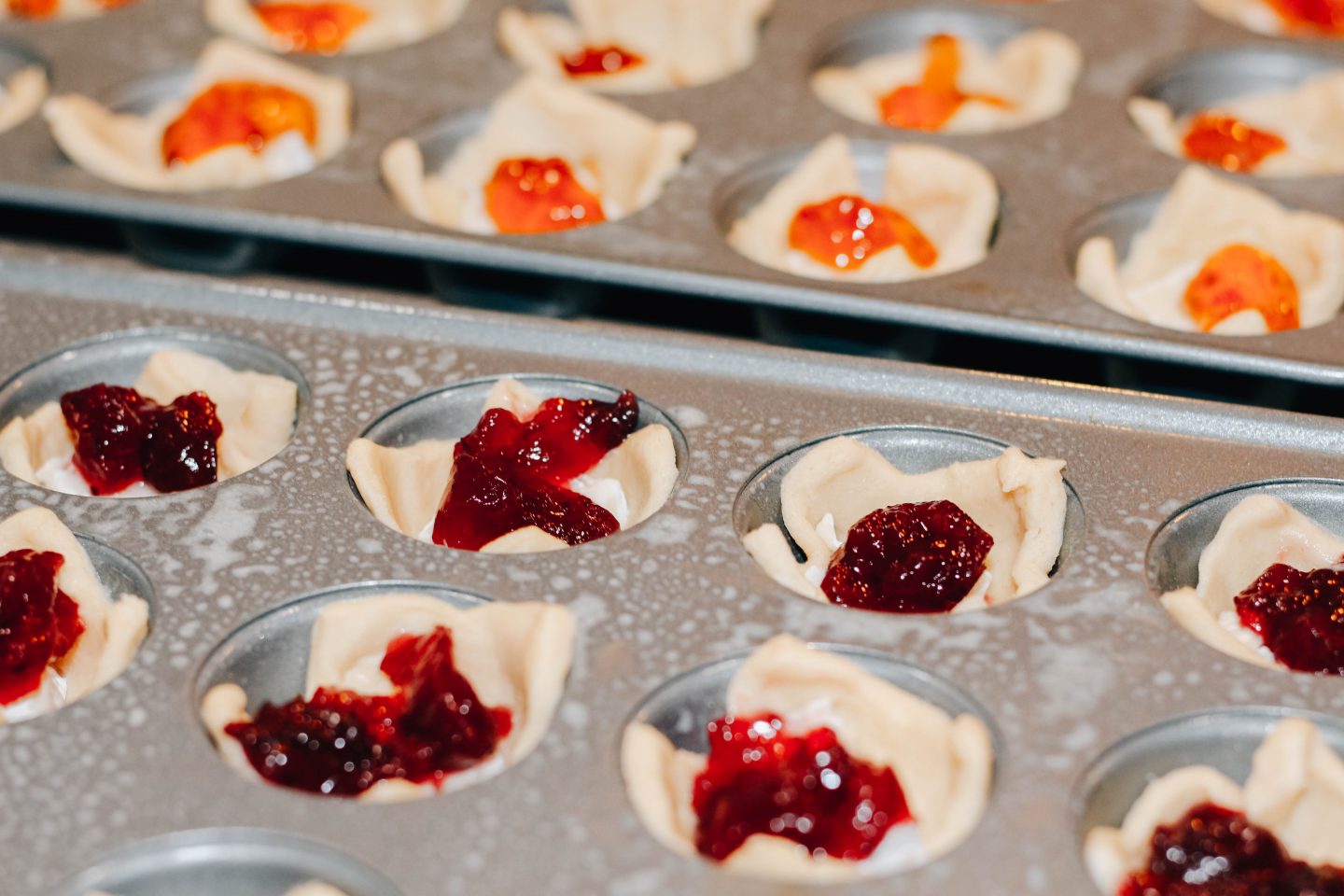 Next, you're going to place one small bit of brie cheese in the bottom and top it with the sauce, jam or jelly of your choice. For Thanksgiving day, I did 24 with cranberry sauce and another 24 with my mom's pepper jelly! If you're interested in ordering some of her pepper jelly, please shoot me a DM; it's amazing and comes in several flavors!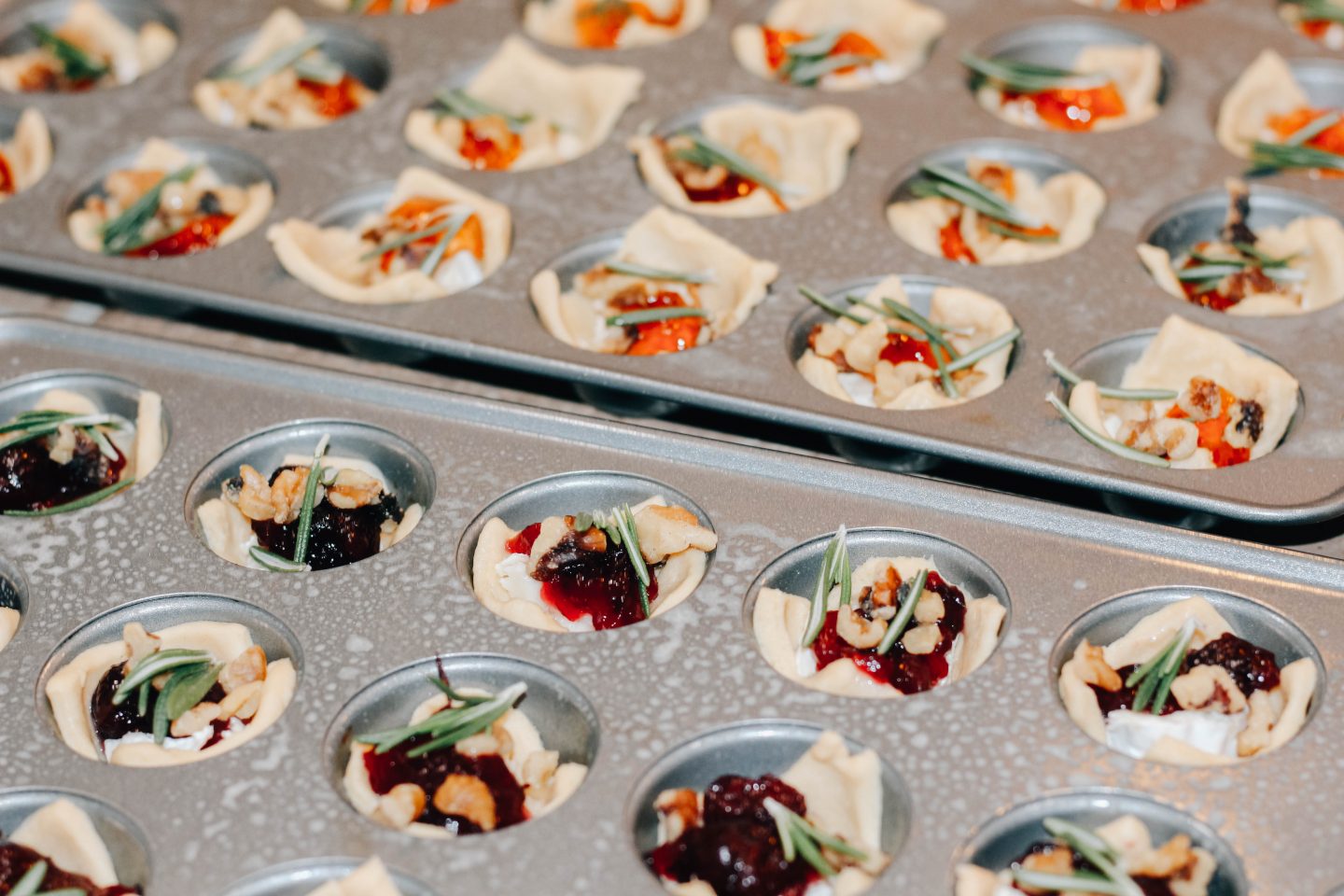 For the last two steps, you're going to take the nut of your choice (we used walnuts) and place small bits on top. This step is totally optional and these can definitely be left out if there is someone with a nut allergy! Lastly, you're going to place a few sprigs of rosemary on each one. 
Once they're complete, pop them in the oven for 15 minutes and that's it! Super easy and quick! Wait a few minutes for them to cool down and then pop them out. I suggest using a spoon to go around the edges to scoop them out. To finish off the dish, present them in your favorite dish or display them on your best platter!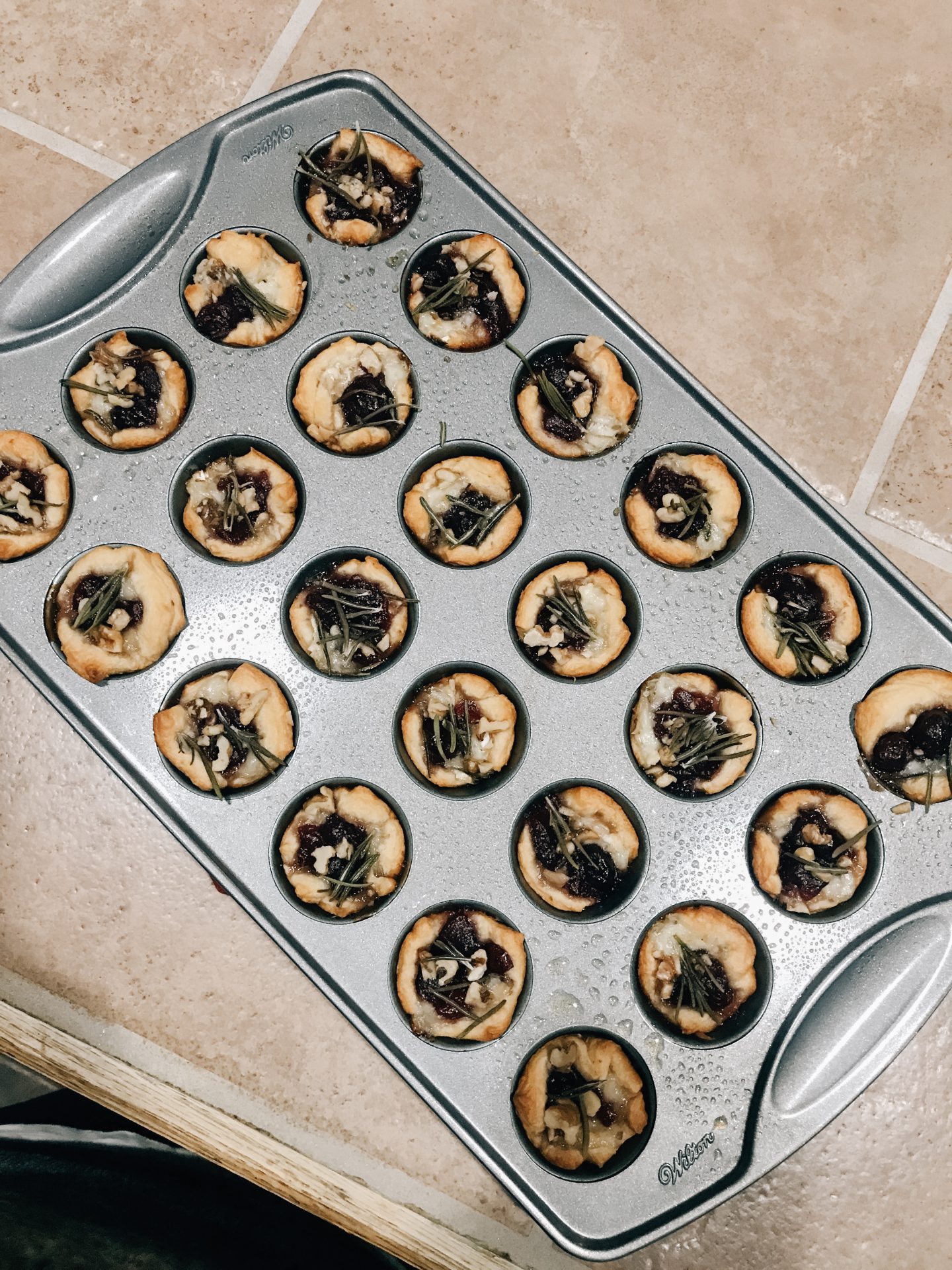 Happy baking! If you make these, let me know how you like them and if you put your own spin on them! I also included a graphic below that you can save to your phone for easy reference.