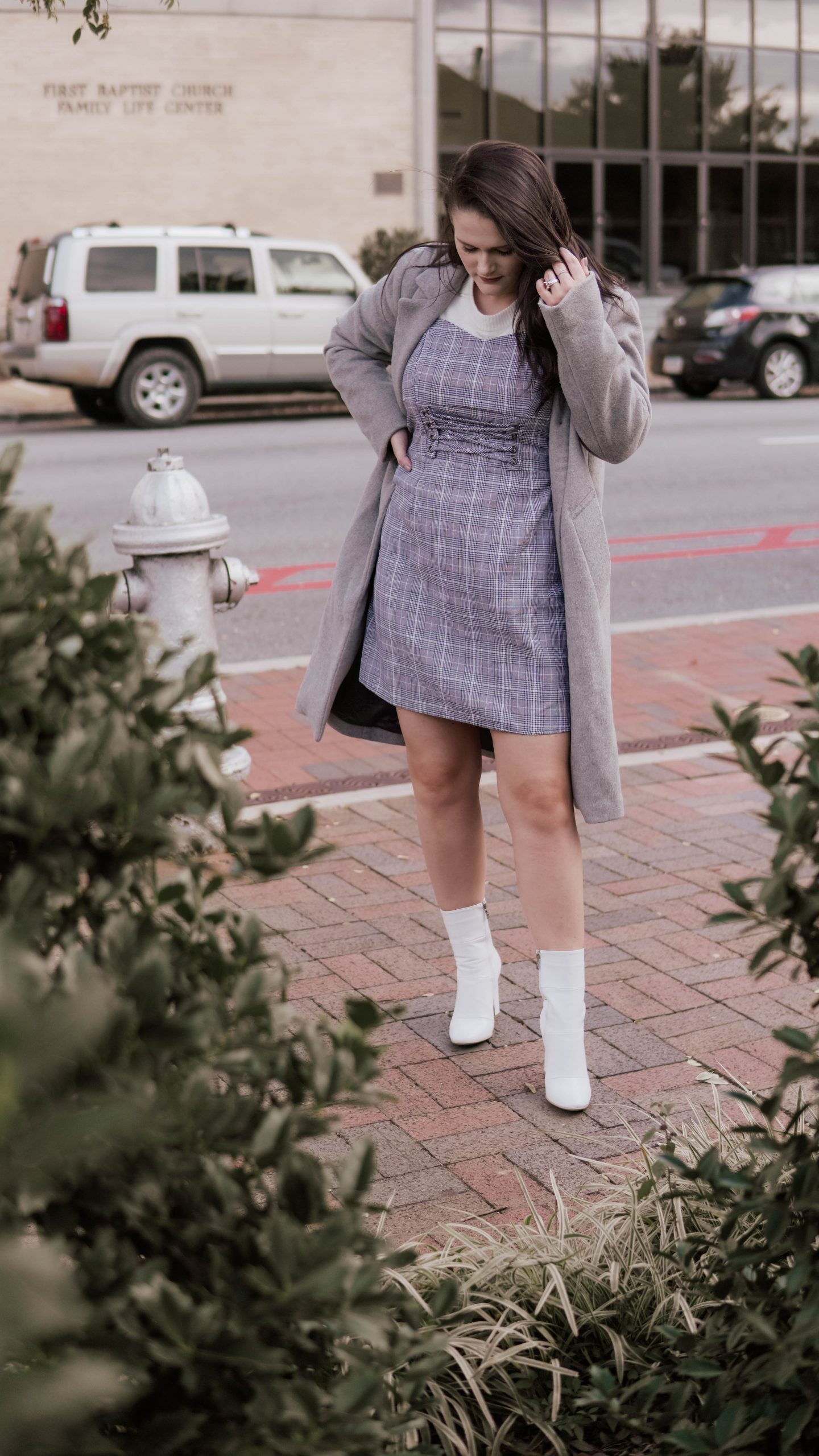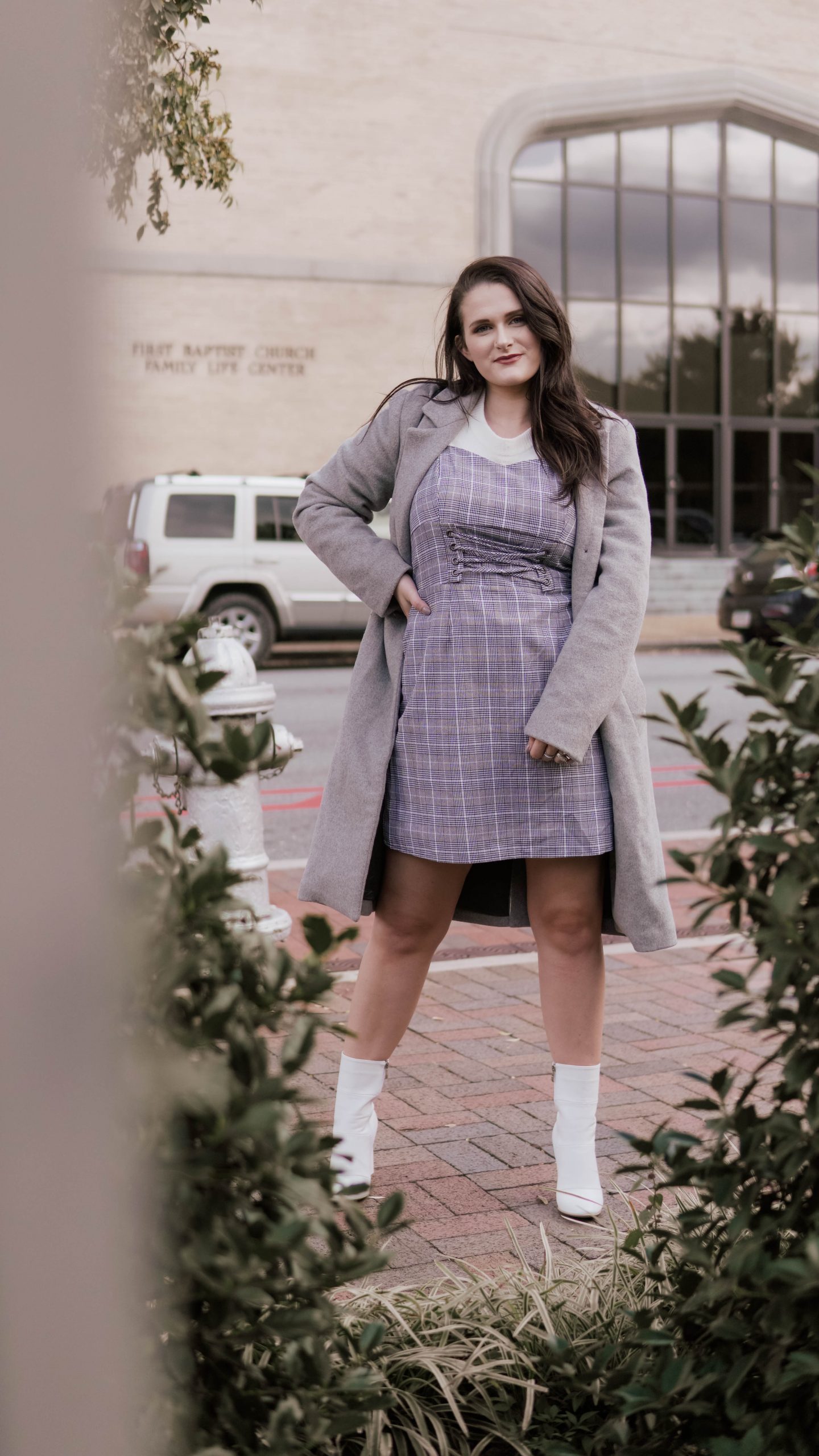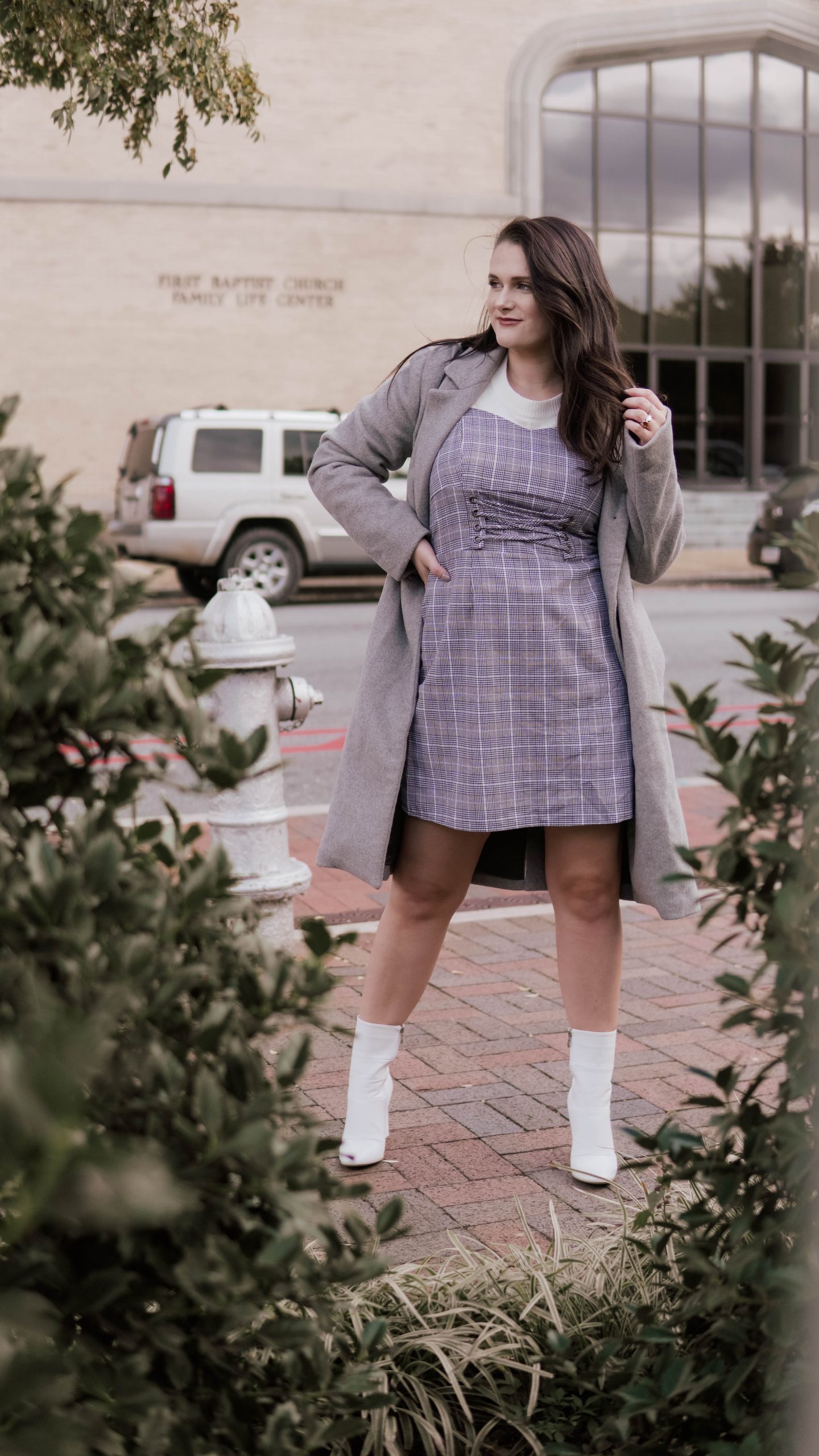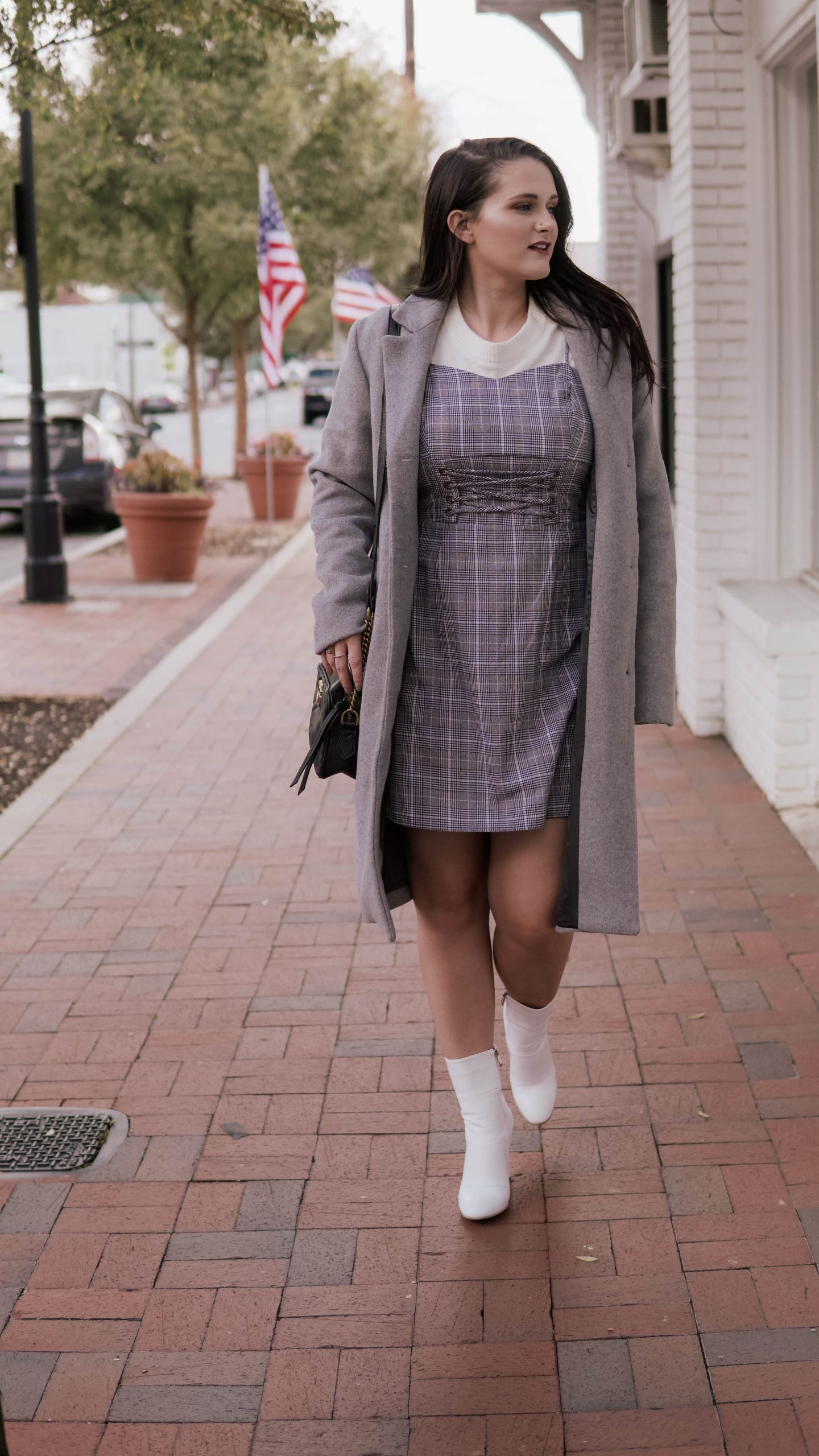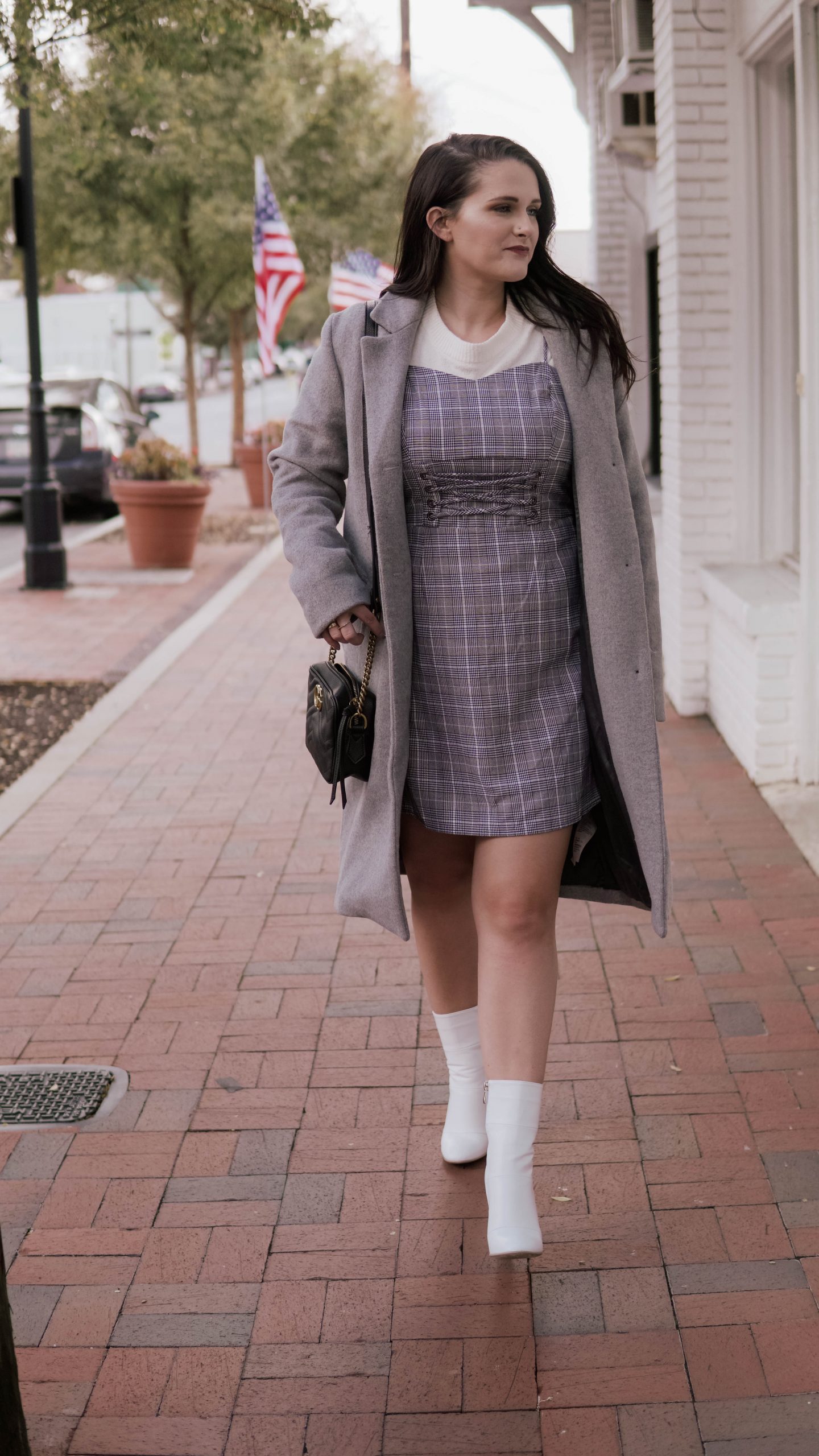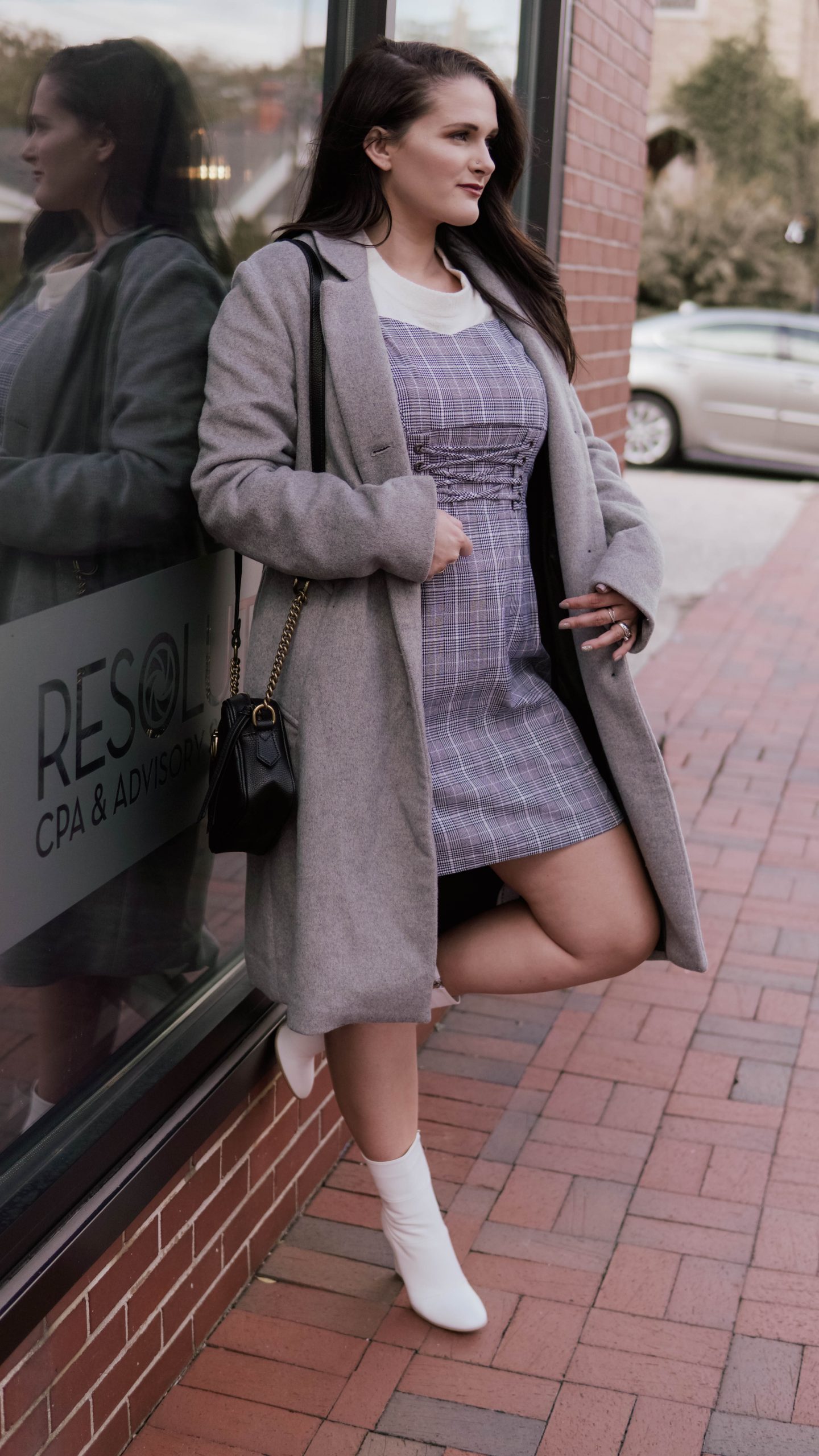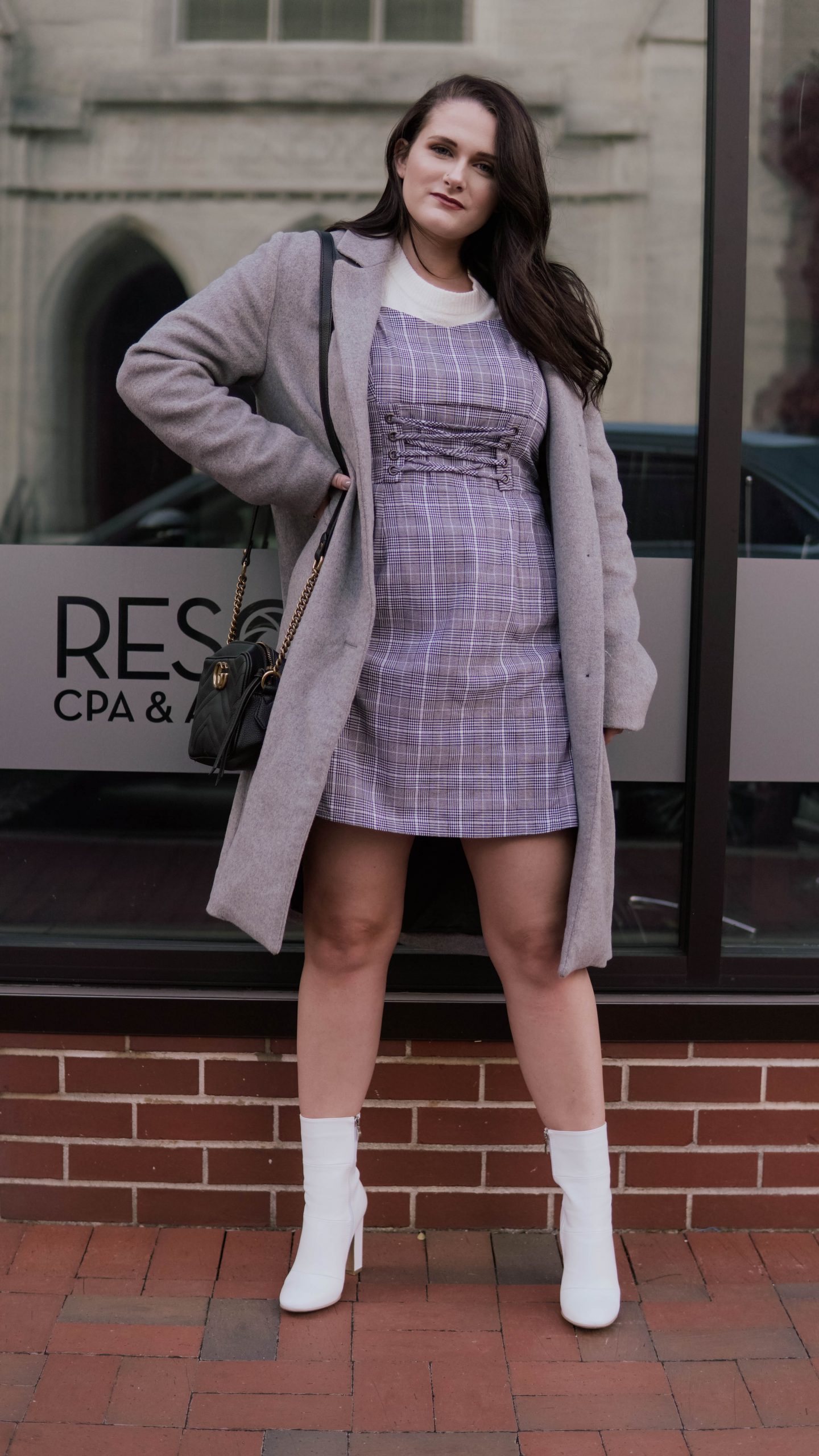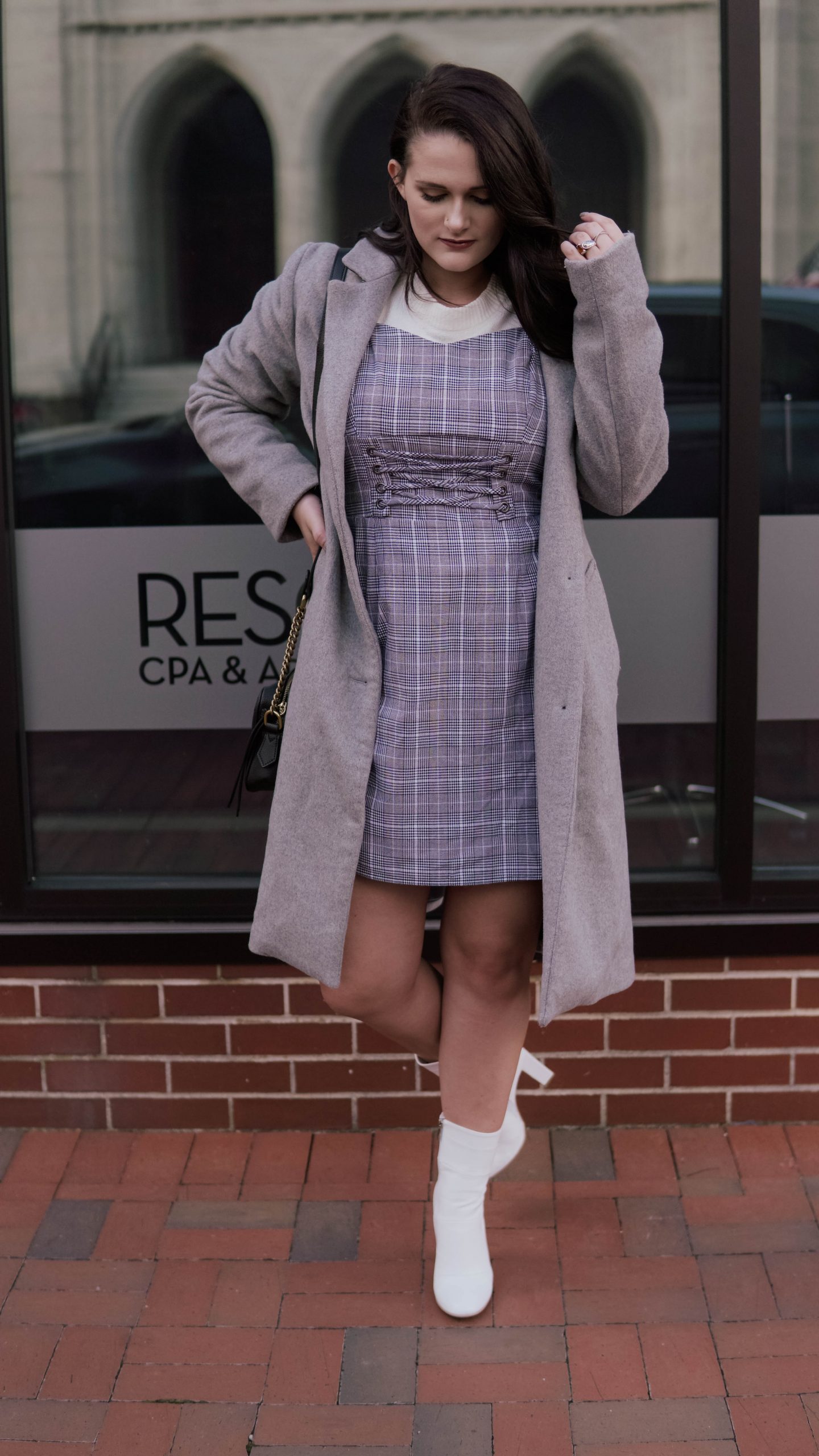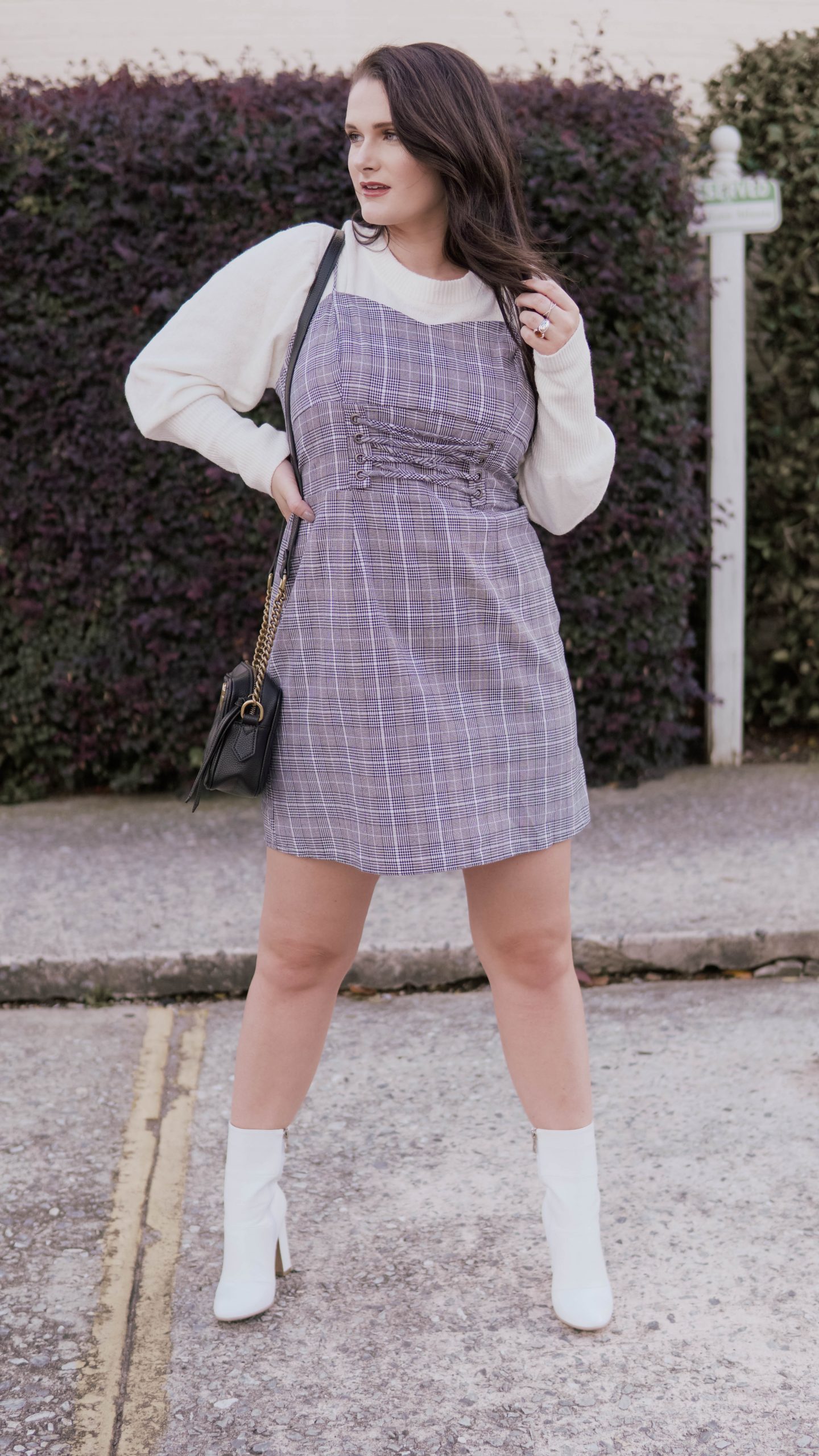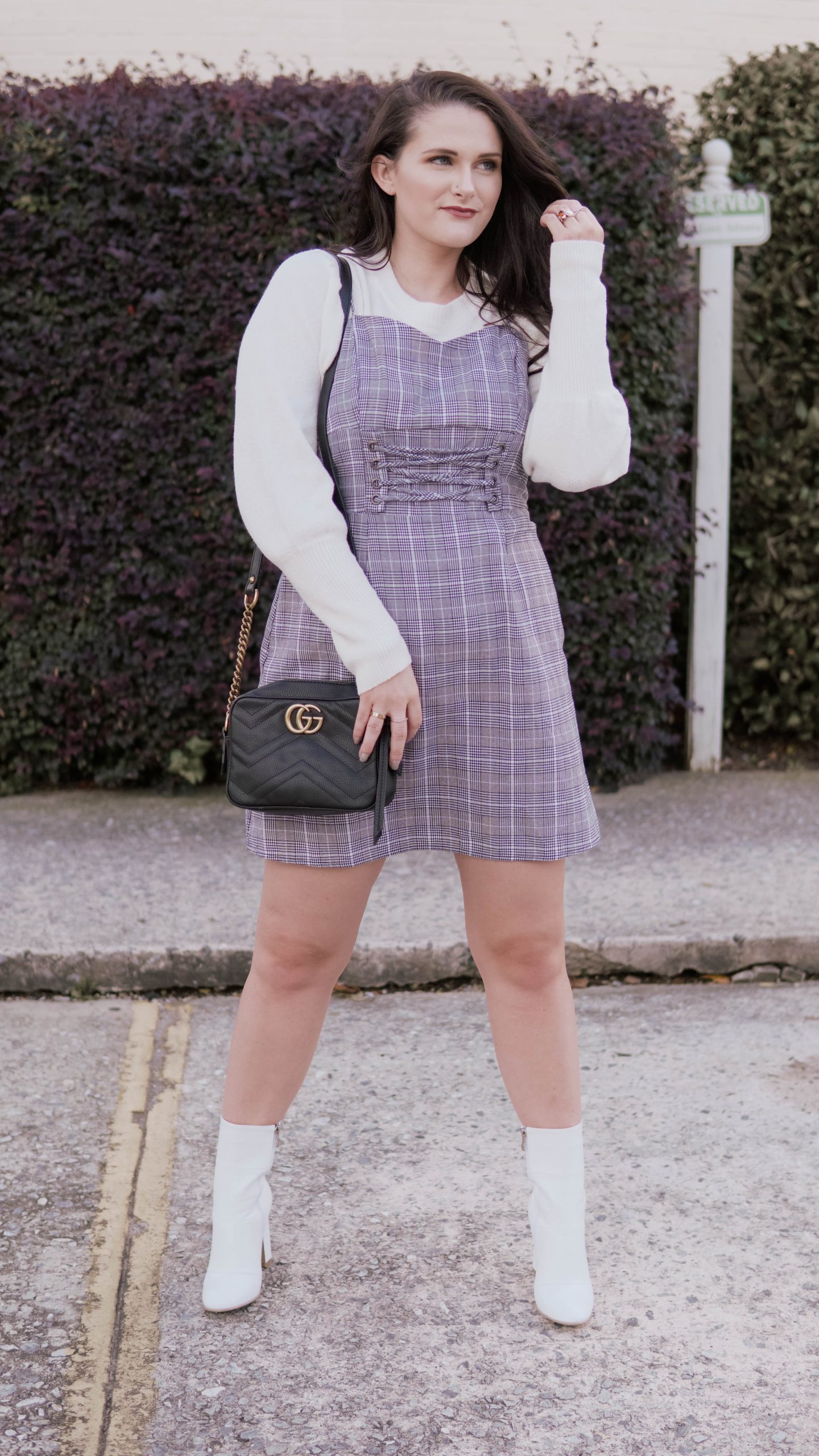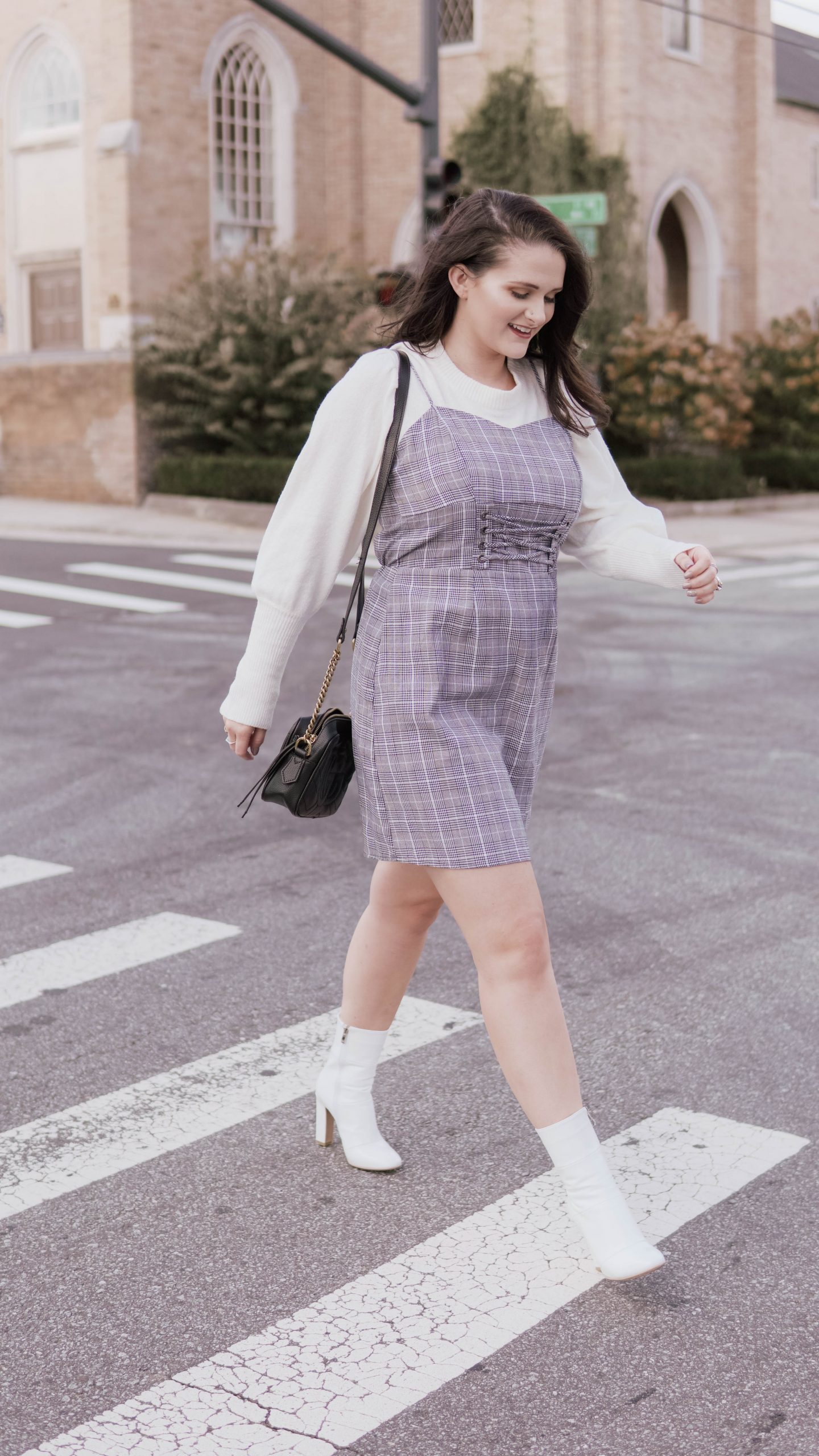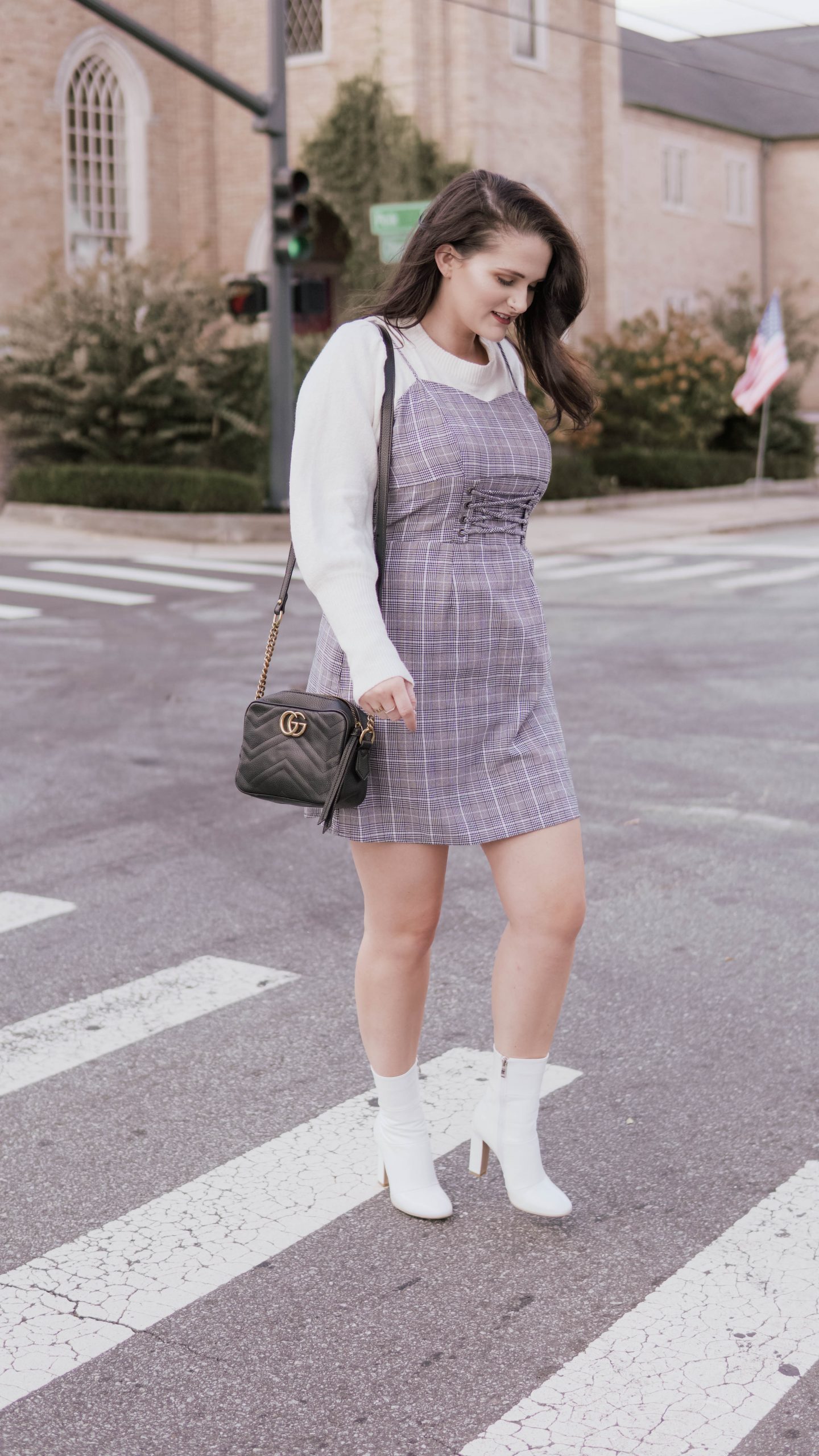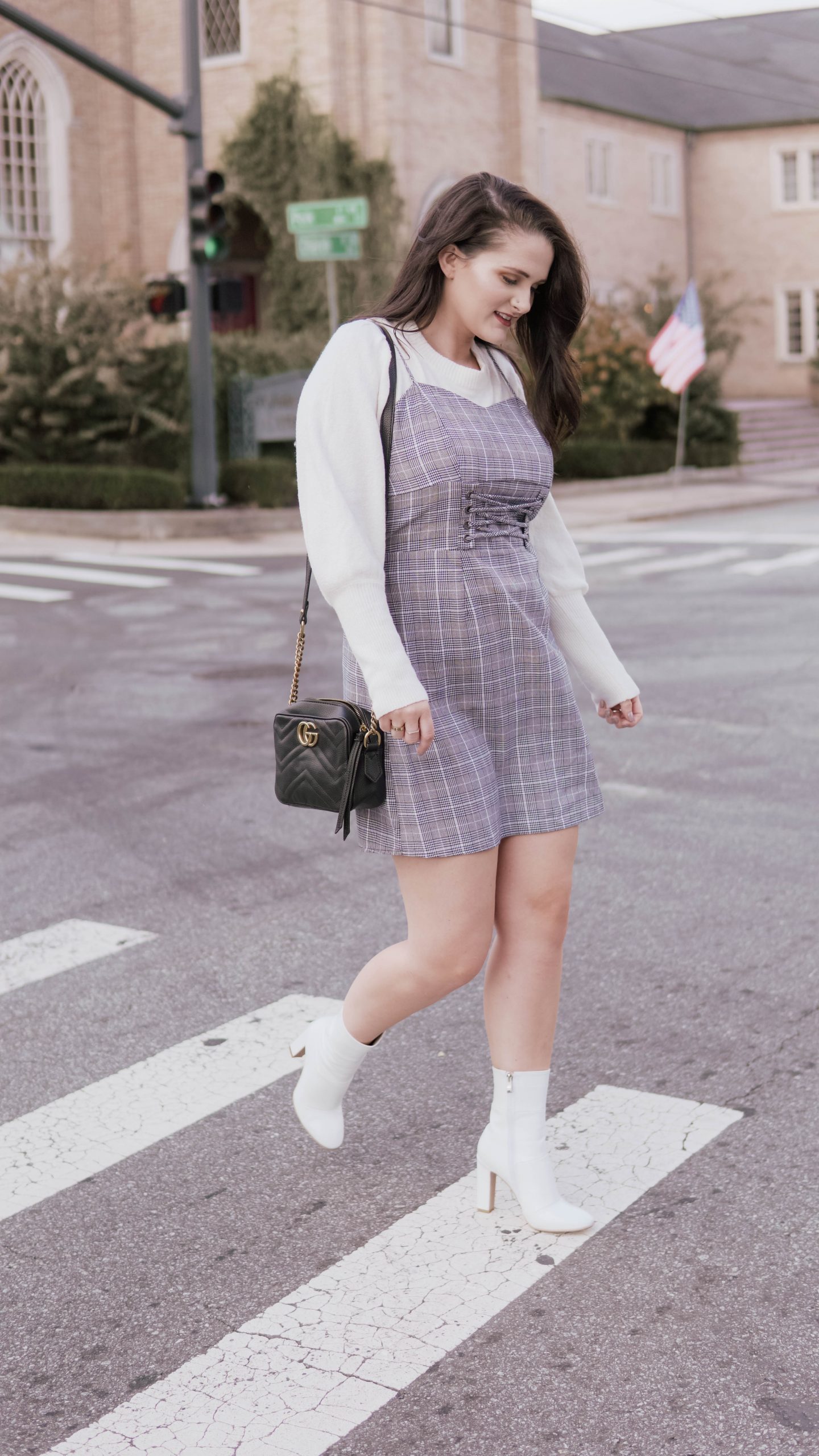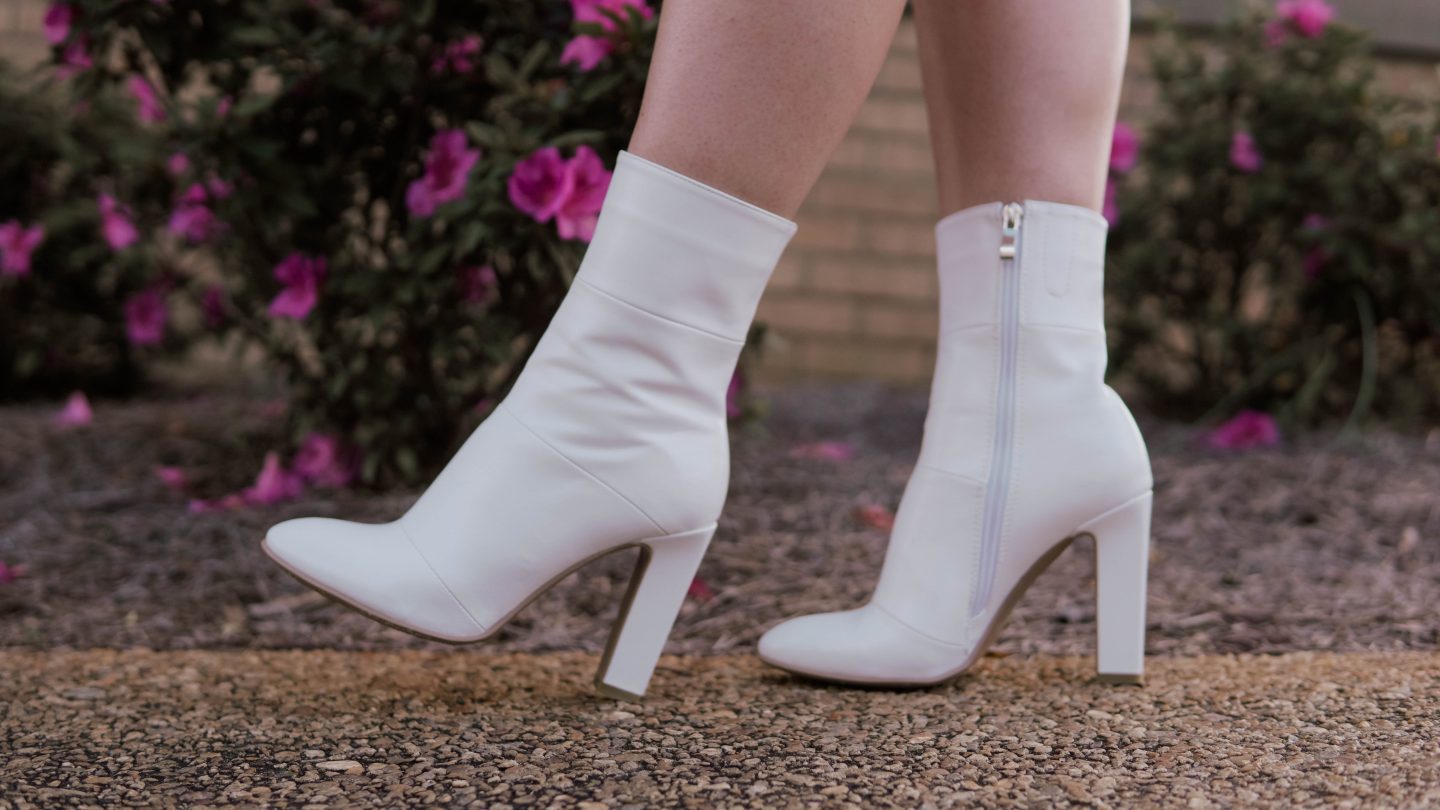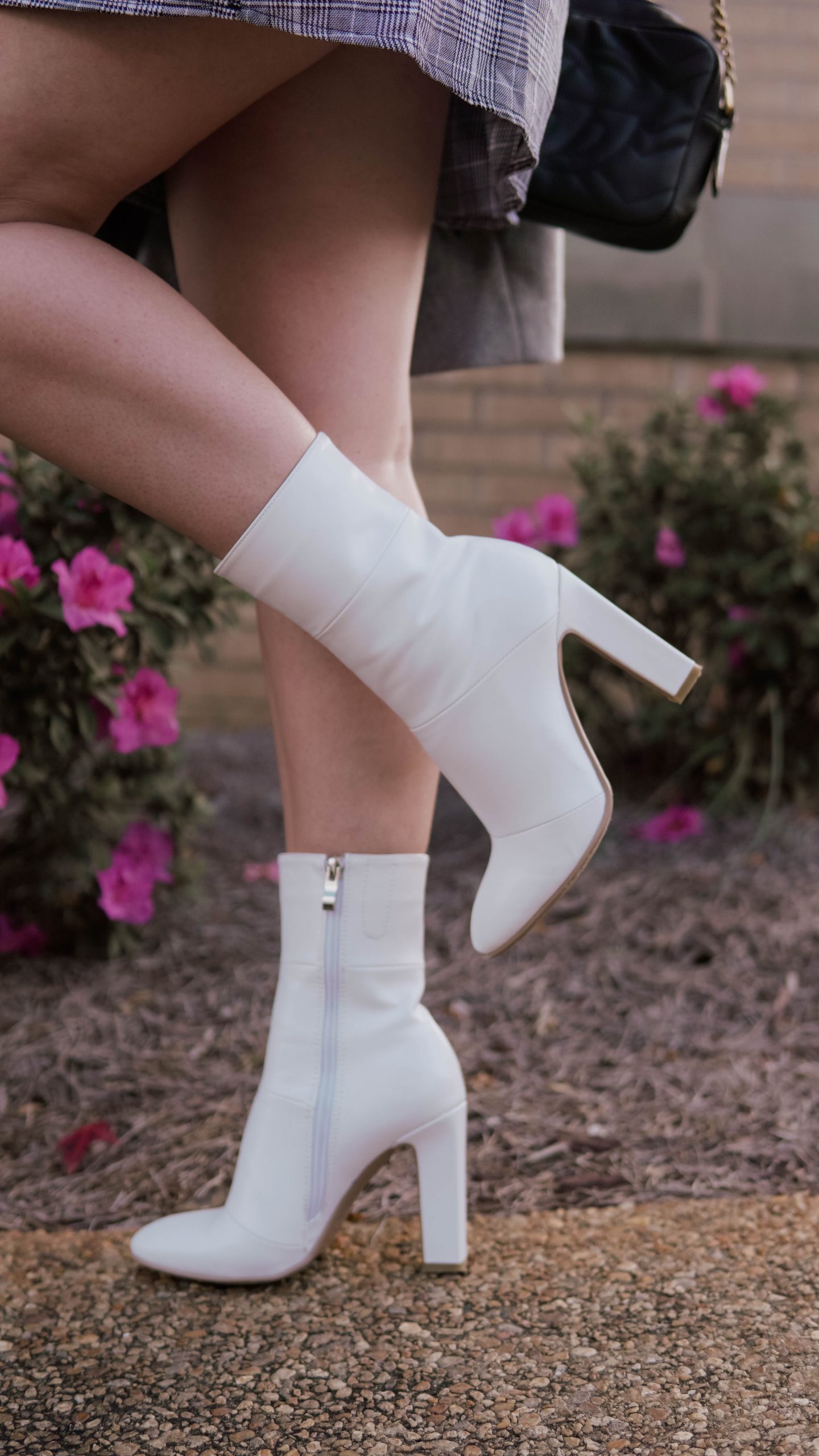 SHOP THE LOOK


These boots were made for walking, and that's just what they'll do! Alright, that's enough cheesy-ness for this post. Anyways, I had a few requests for how to wear white boots in the winter, so here we are! While the outfit featured is just one of many options, I'm going to talk about a few more of my favs as well.
First off, wearing white after Labor Day might be a rule to some people, but it's not one that I follow. I love white accessories and I want to wear them year round! My favorite white accessories are shoes or purses. Of course, an all-white outfit is very chic, but adding one white accessory can give any look an edgy twist.
Here, I've styled a retro-style pair of white boots with a plaid corset dress, paired over a sweater and styled with a peacoat and simple crossbody bag. I love this outfit because it's simple, but it still stands out. If you're dealing with cooler weather, throw on a pair of tights, and you're good to go. For me, this look is office appropriate, especially paired with tights.
Another way to style white boots this winter is with a pair of jeans, a sweater or graphic tee, a belt and a jacket. I also own a pair of short white booties with a small block heel and I love styling them with a skinny jean or boyfriend-fit denim. Throw on a sweater or a graphic tee, finish the look off with a jacket of your choice, add any extra accessories and then you've got the perfect casual look featuring white boots! This also works with any other white shoes.
For me, white boots are powerful when styling an outfit. I love the attention that they get and the vibe that they put off. I feel as though white boots, or white shoes in general, are a must-have staple in any women's closet. There are so many different ways to style them, and they can take any outfit in a new direction.
Don't be afraid to wear white after Labor Day or pick up an affordable pair of white boots to play with! I promise that they'll easily become a favorite of yours. If you're already on the white boot train, what's your favorite way to style them? Let me know in the comments below!
Photography by @JimenezVisuals