I've received a few DMs and comments asking about the things we did while in D.C. over the past weekend, so I figured I'd write it all up for future reference! We flew in on a Thursday night and left on a Sunday afternoon. It really was the perfect amount of time for a weekend in the city! For the post below, I'm going to break it down in order that we did everything on each day.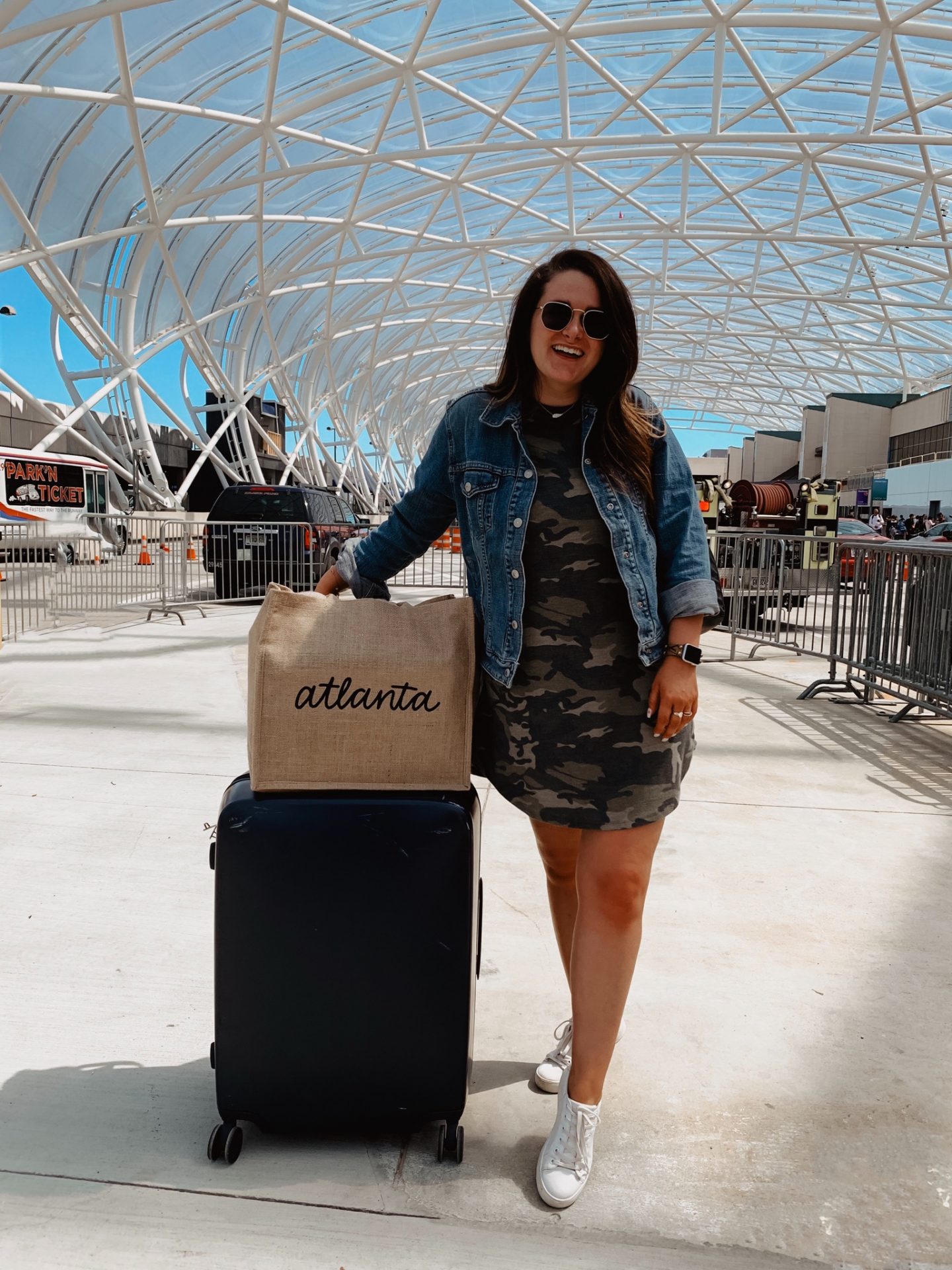 THURSDAY NIGHT
– Dinner at Hard Times Cafe
They're known for their wings! This is a hole in the wall place, but the food is well worth it. They can get packed fast, so leave yourself an ample amount of time if you have reservations afterwards.
– PX Speakeasy
This is an old fashion speakeasy in Old Town Alexandria. There's so signage, so you'll have to get the info when you make your reservation. We each had a cocktail or two and that was enough. This place is a little pricier, but a fun experience!
– Old Town Alexandria Harbor on The Potomac
After we got done with the speakeasy, we drove down to the harbor to see the water and the views of the ferris wheel!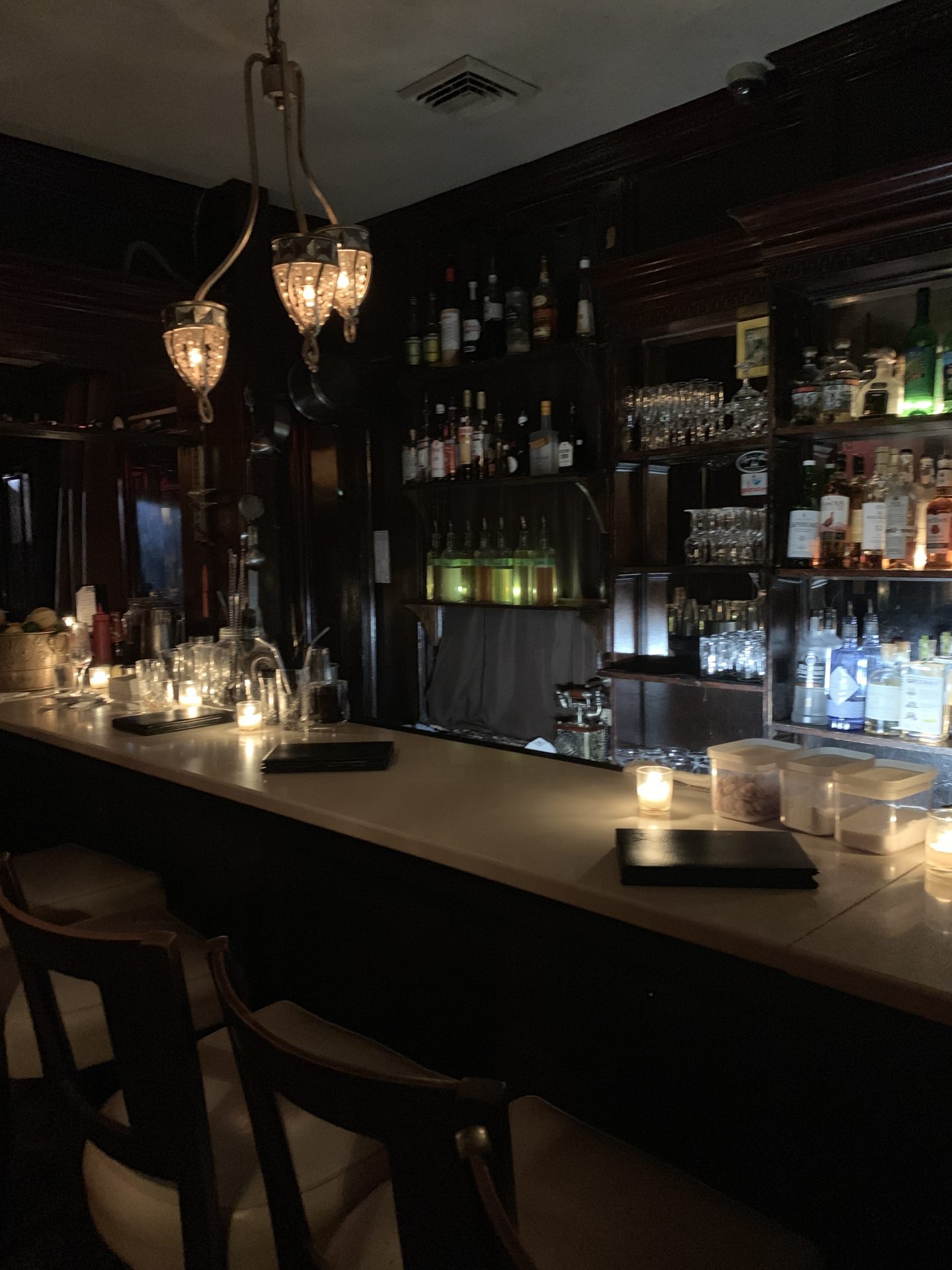 FRIDAY
– Alexandria Pastry Shop
We grabbed lunch on the go into the city and it was delicious. The hot pastrami was truly incredible!
– Museum of Natural History
This is free admission, so we just waited in line to get in. This museum has a lot of interactive and real parts to the exhibit, so I actually found it really interesting!
– Botanical Gardens
This was one of my favs. Definitely a great spot for photo ops! Unless you're going to inspect every single plant, this is a quick one to do in between other major museums.
– United States Department of Forestry
Lucas was a woodland firefighter for a while, so when we happened upon this place, we had to stop in! It's pretty small, so if you're going to stop in, it's quick and easy.
– Holocaust Museum
This was what Lucas was most looking forward to. With busy season starting, we were worried that we weren't going to get in. We went first thing in the morning and managed to grab two tickets into the main exhibit for that afternoon.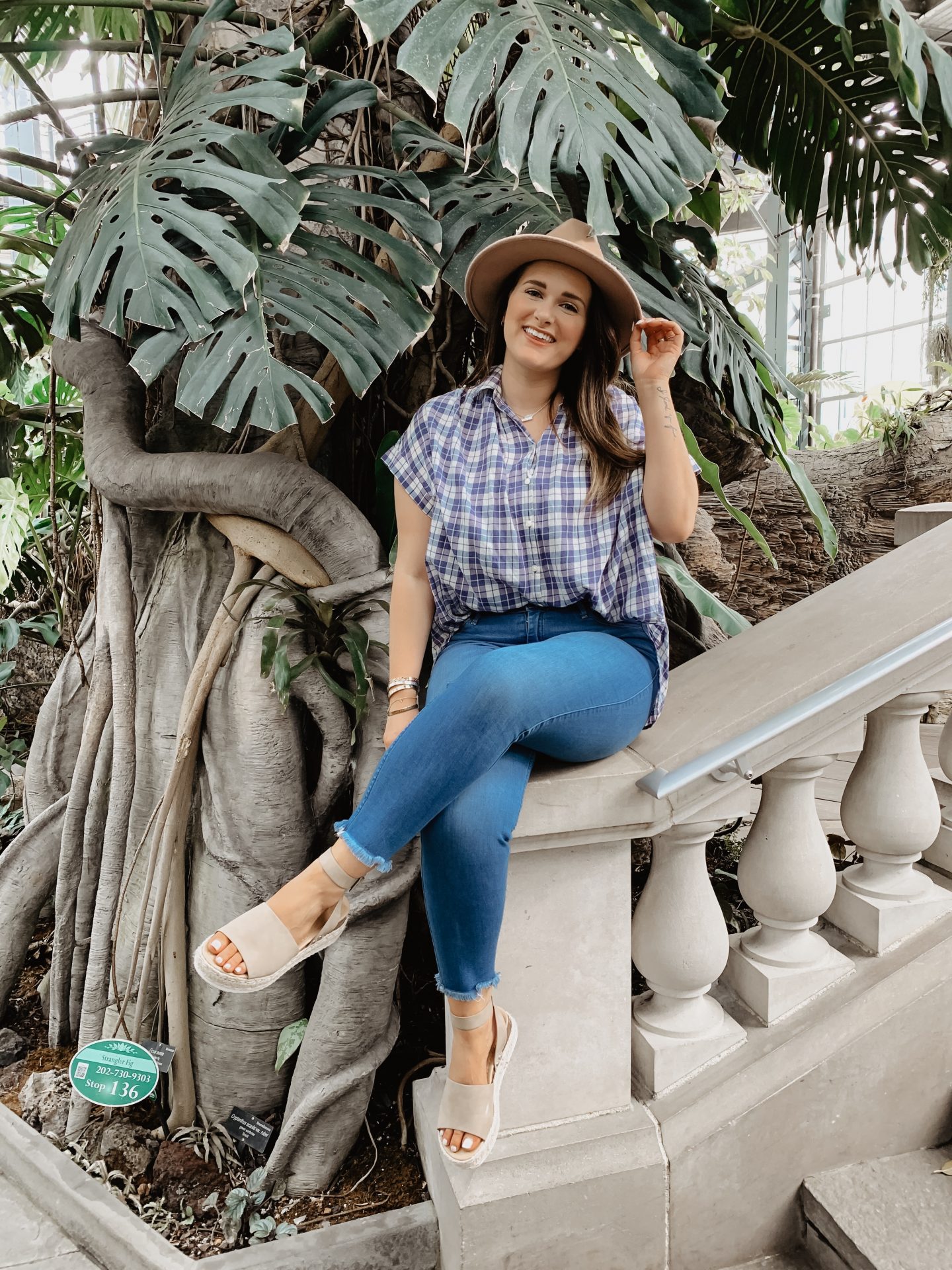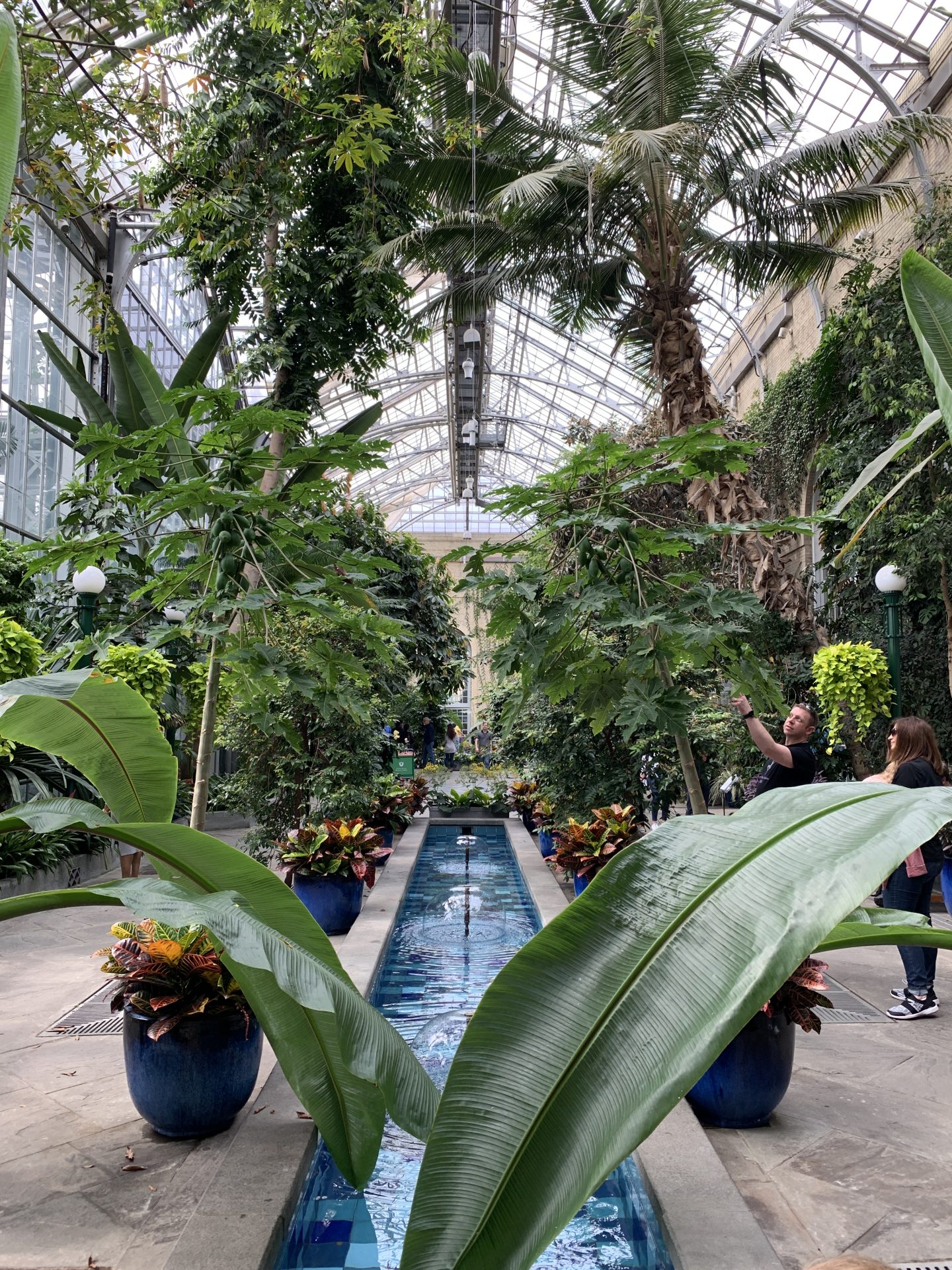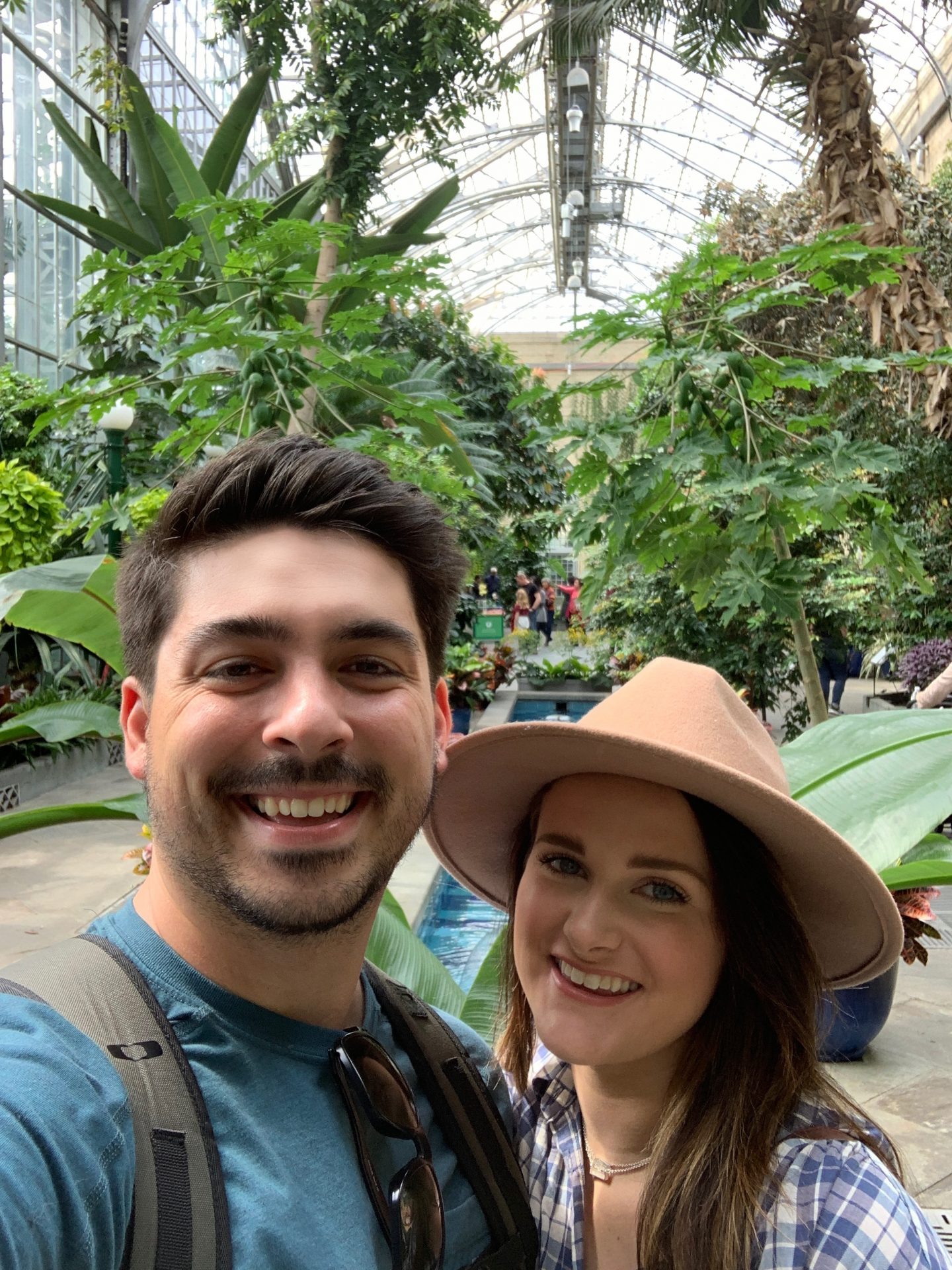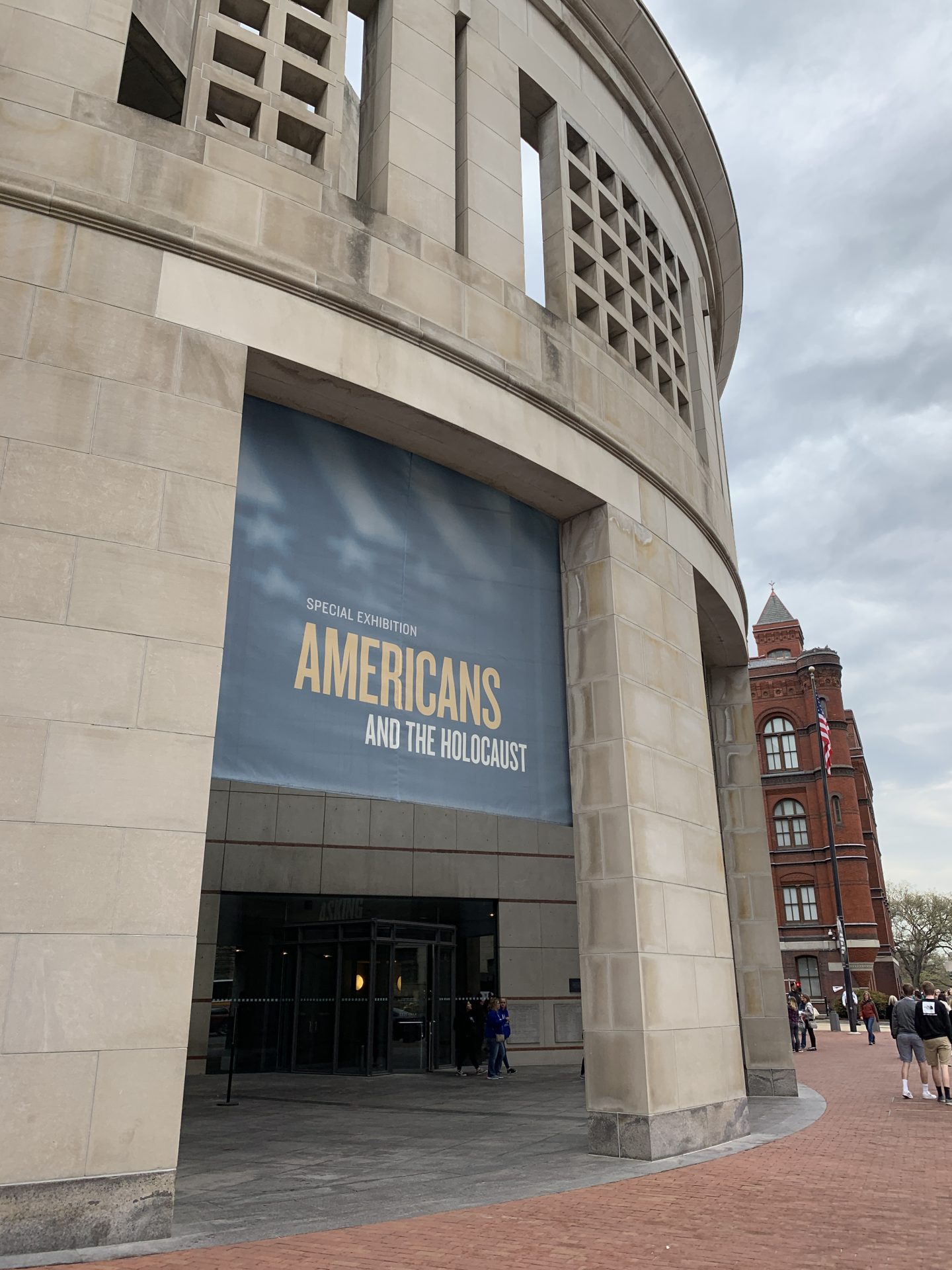 FRIDAY NIGHT
– Haikan
This was probably the best place that we ate at! We love a good ramen place, and Haikan did not disappoint. Usually I can't finish my whole bowl, but the portions were smaller here, which is good to note. But the star of the show was definitely their Regina George cocktail. It might have just been the best cocktail I've ever had!
– Cherry Blossom Pub
This is the current pop-up bar in D.C. right now it's super fun! However, there's always a line to wait, so try an plan to go in between happy hour and late night drinks. There were several different rooms in the bar, but my favorite was the Cherry Blossom room. I also couldn't resist the cat mug cocktail. Unfortunately, they wouldn't let me buy a glass..
– Sugar Shack
These donuts were incredible! We stopped in before heading down to the basement for the speakeasy. Get the caramel one!
– Nocturne
This was such a cool bar! You enter through the donut shop upstairs and head down what looks to be the freezer. If you're not a fan of fancy cocktails, or into the adventurous ingredients, this might not be for you. They change up their menu often, but they're separated out by region and you can order the flight that way! Not only are the flavors like no other, their presentation is unreal.
– Ben's Chili Bowl
My friends know how much I love a good hot dog, so they couldn't resist bringing me here. I hate to say it, because I'm very disappointed in myself, but I didn't finish my chili god… I know, I know. Won't happen again!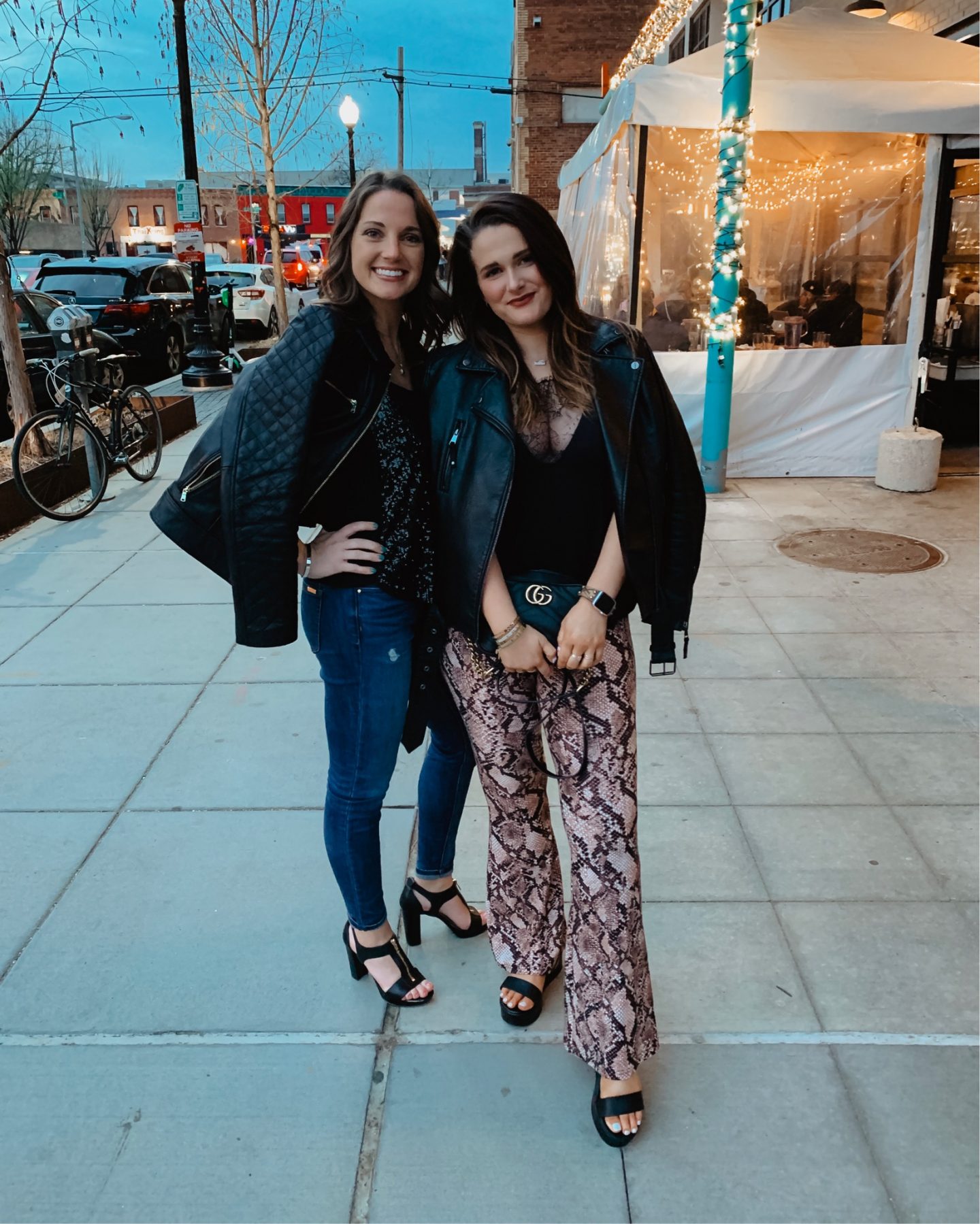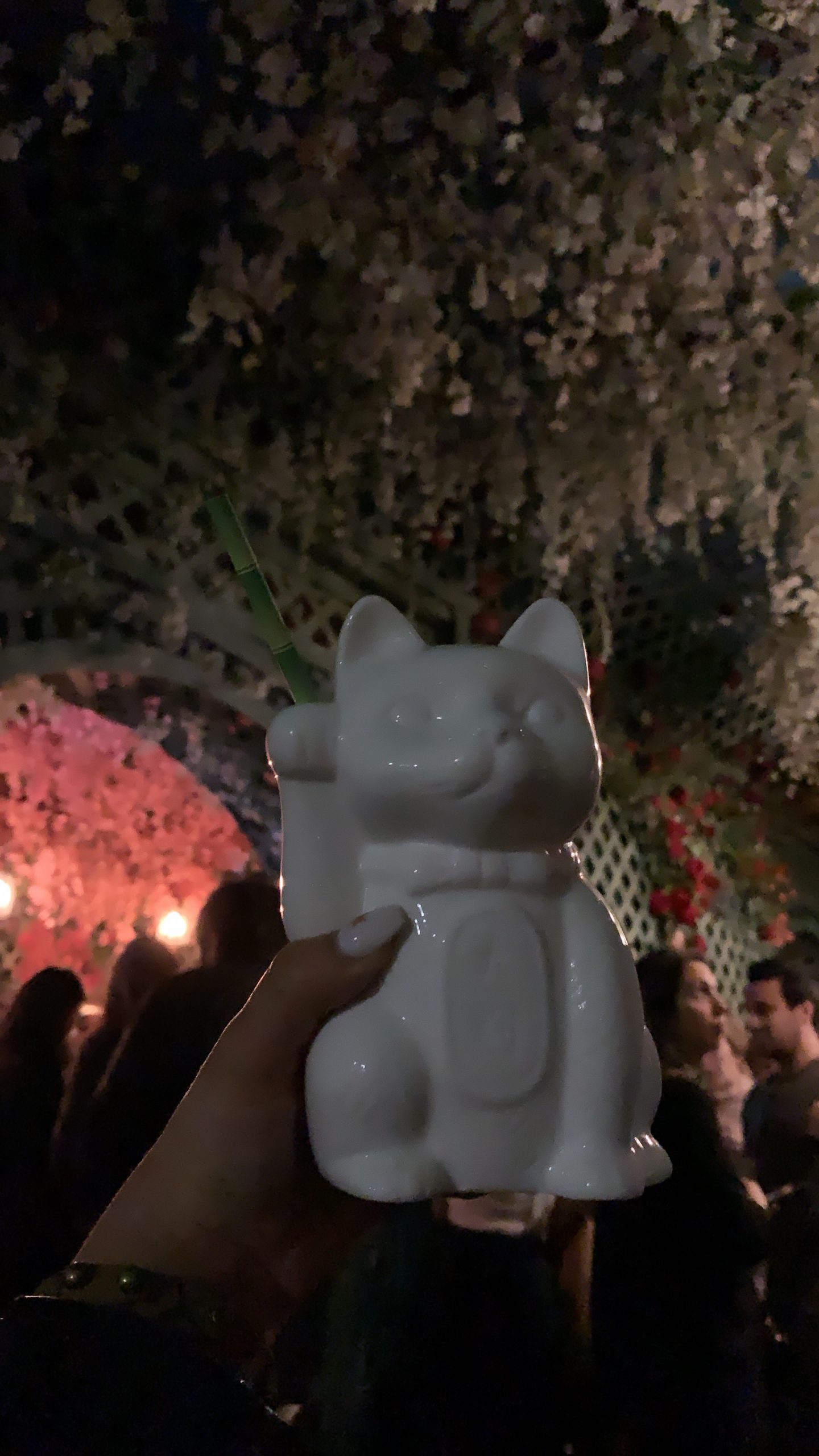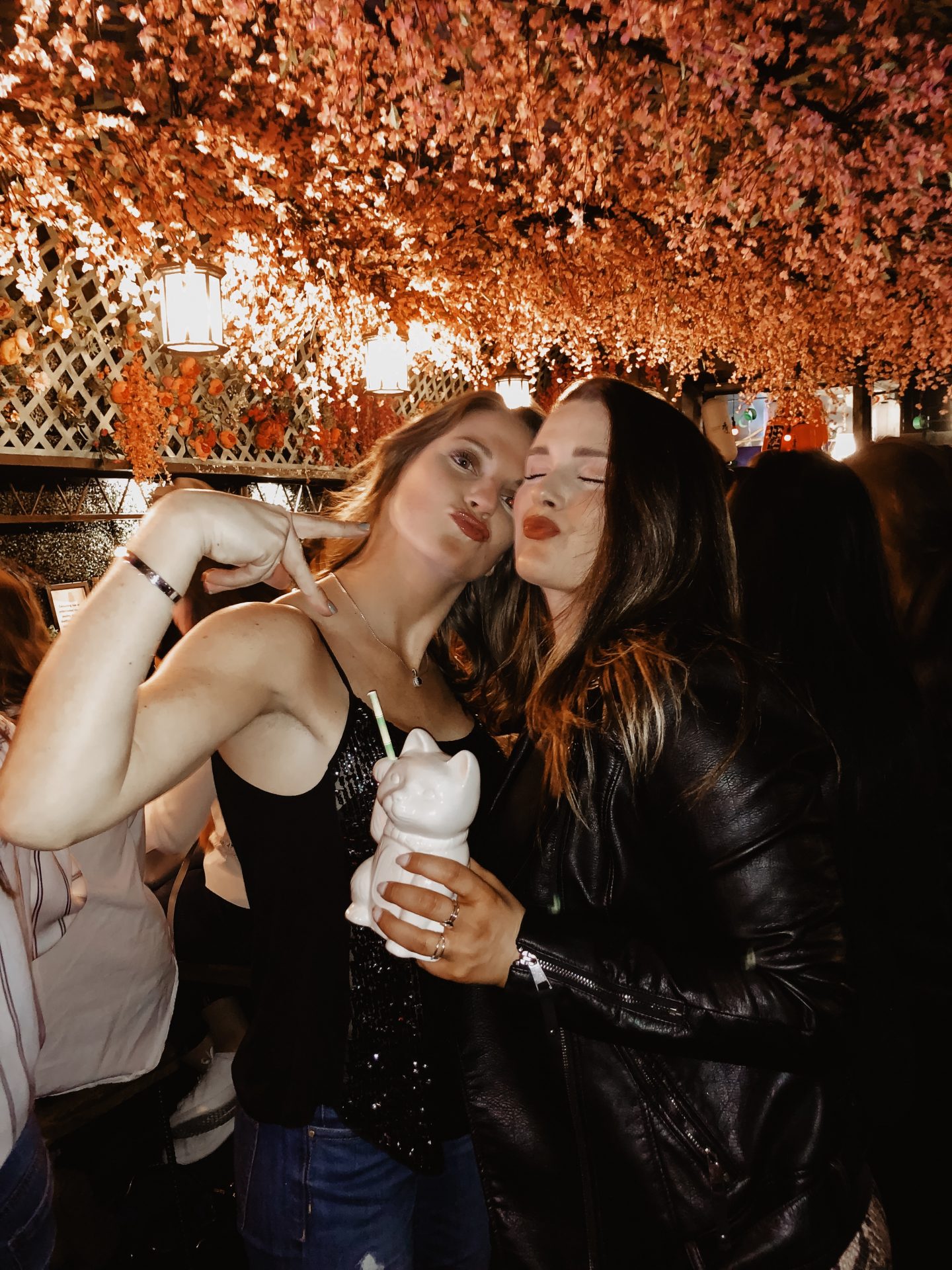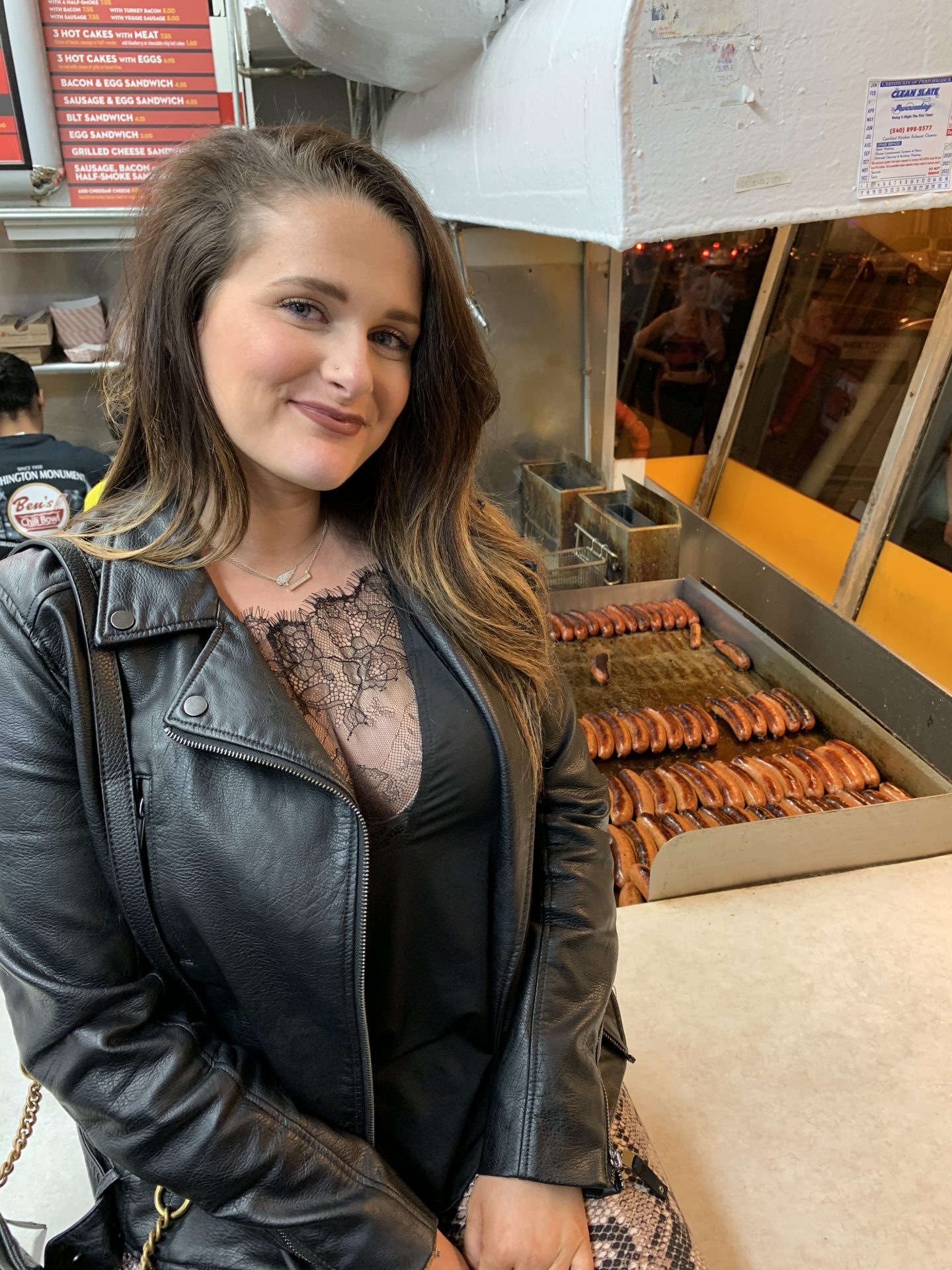 SATURDAY
– Eastern Market
Before brunch, we hit up the market and it was so fun! They've got everything from designer dupes to beautiful art, fresh fruits and vegetables, and more.
– Barrel
This was the brunch spot of choice for Lucas' birthday, and let's just say, it was incredible. We all opted for the bottomless mimosas, and we definitely got our money's worth (cough, cough – 7 bottles of champs later). The food was amazing and the drinks were great! Opt to sit outside for great views of the Capitol Hill area.
– Tidal Basin
After getting v lit at brunch, we ubered to the Tidal Basin to get photos with the Cherry Blossom trees in full bloom. We started at The Jefferson Memorial and walked our way around the basin to the WWII Memorial and National Monument. It was also the day of the kite festival, so we laid down on the lawn for a bit before grabbing ice cream and heading home for a nap.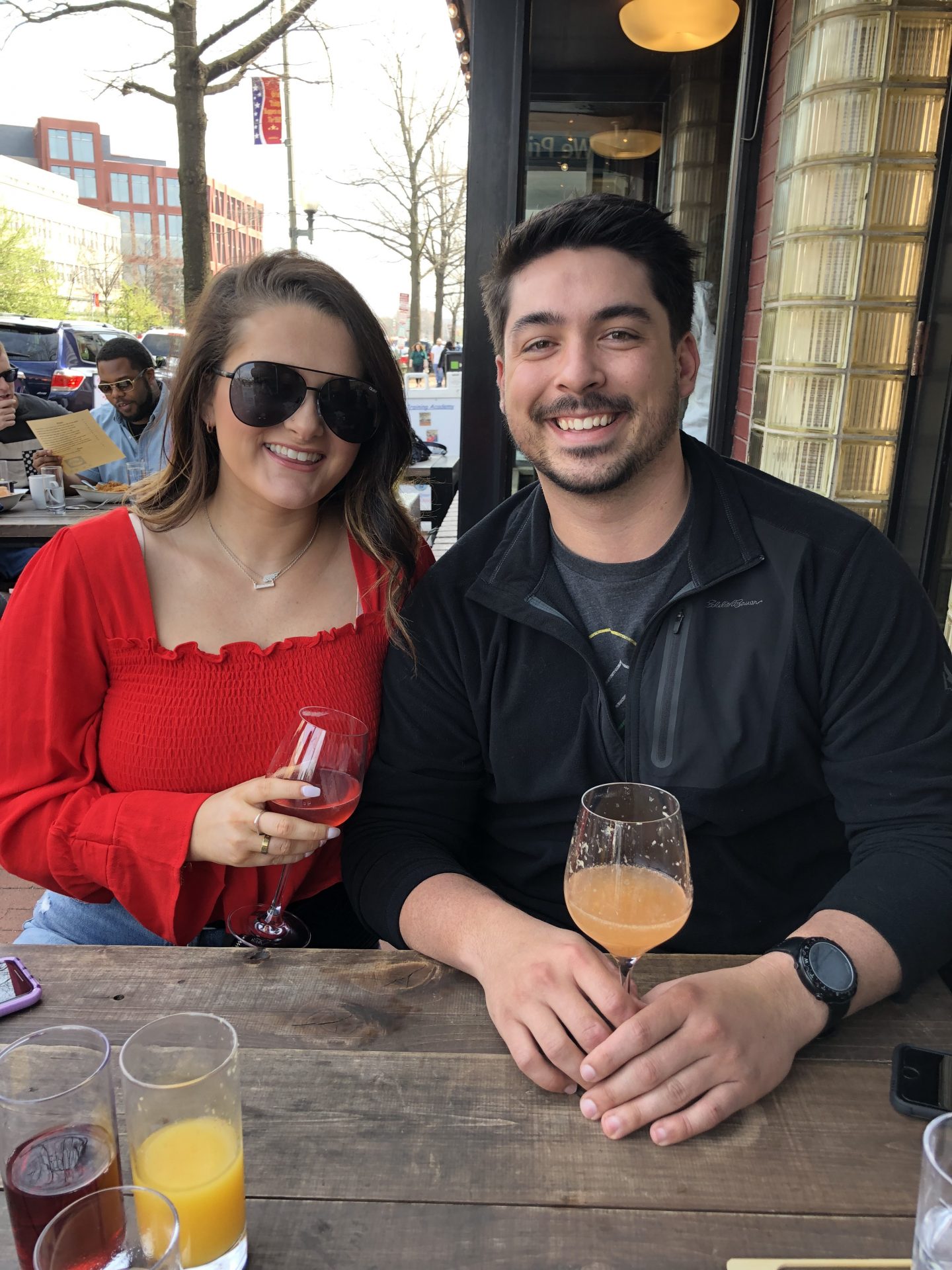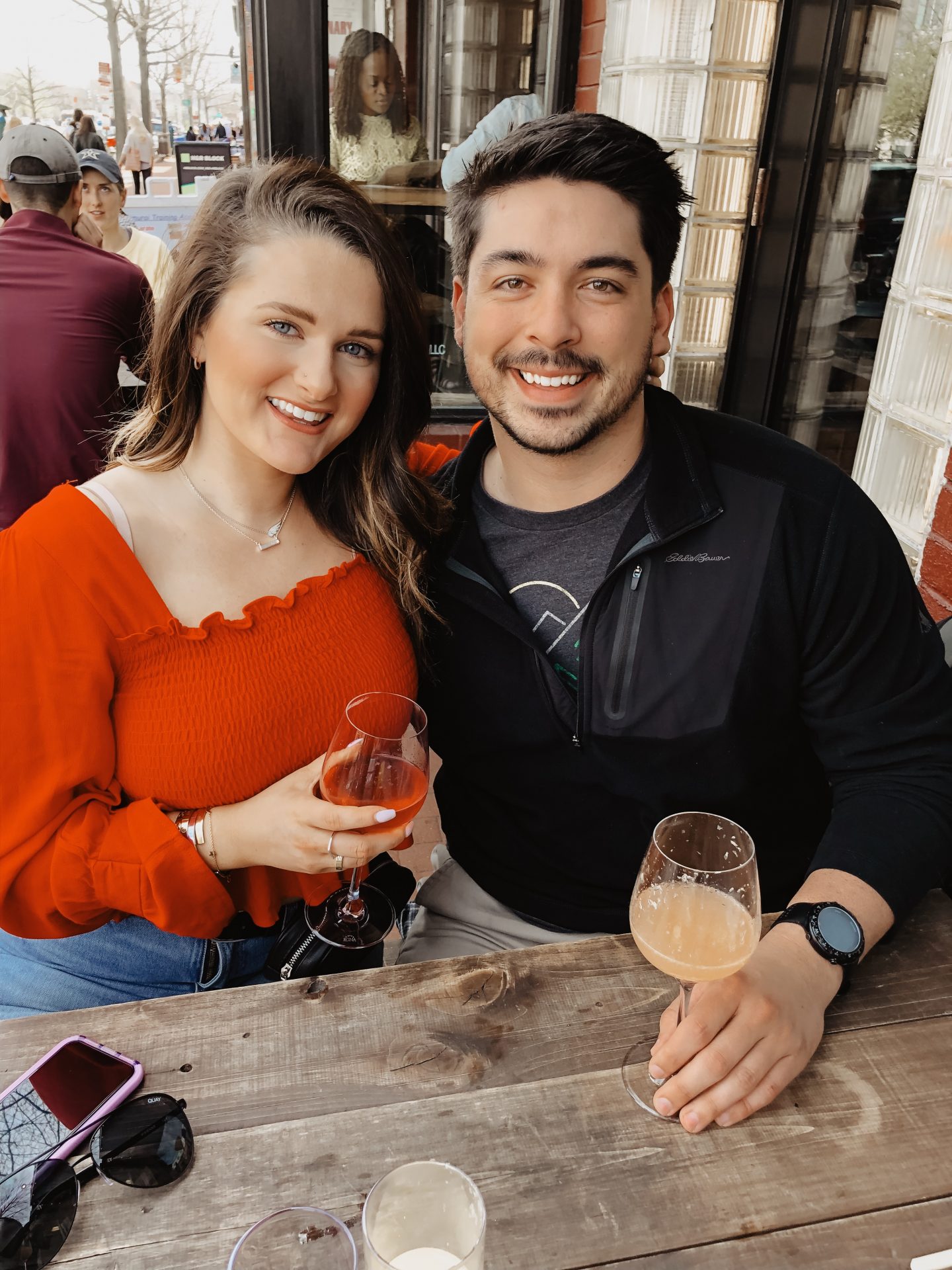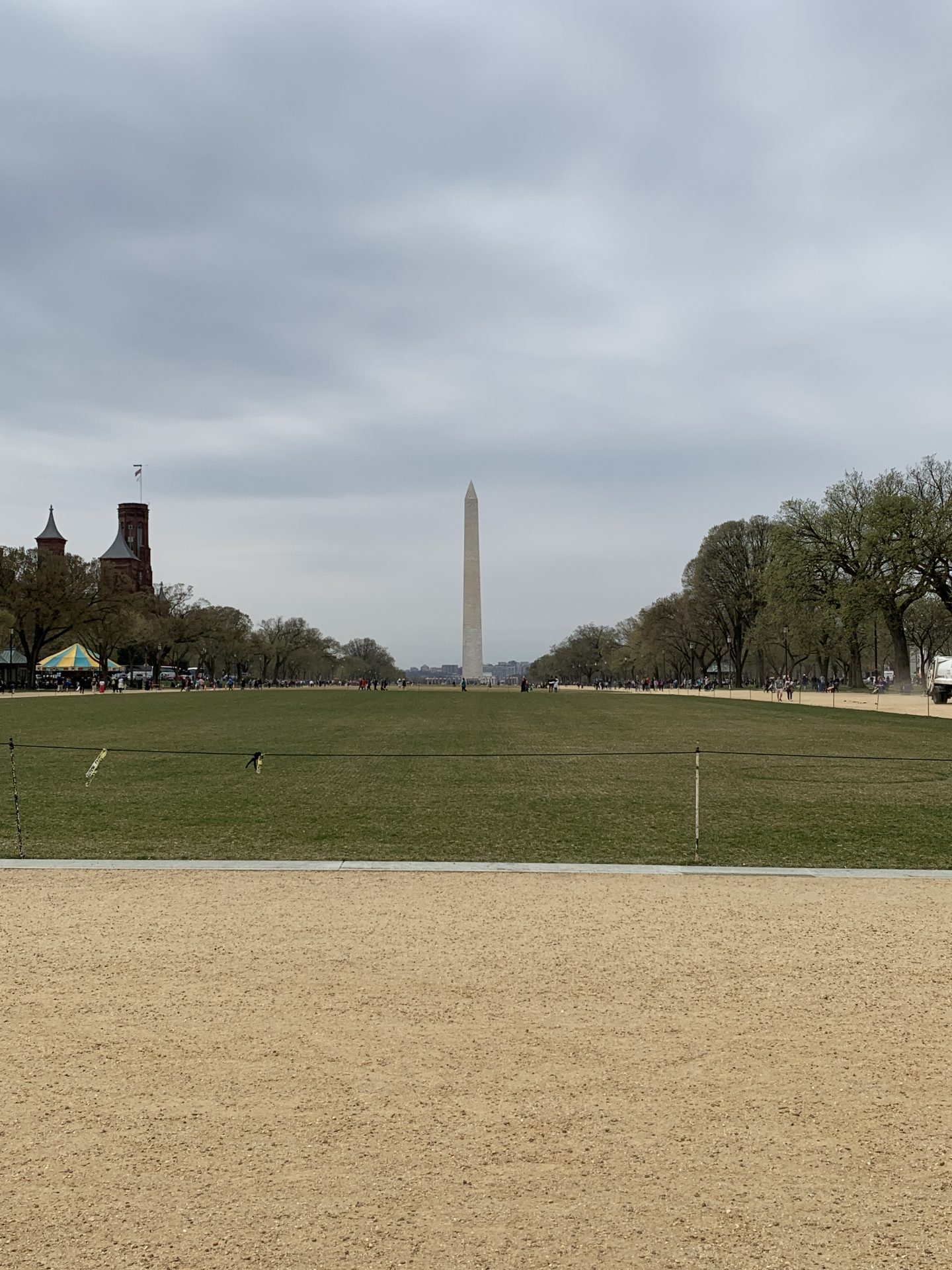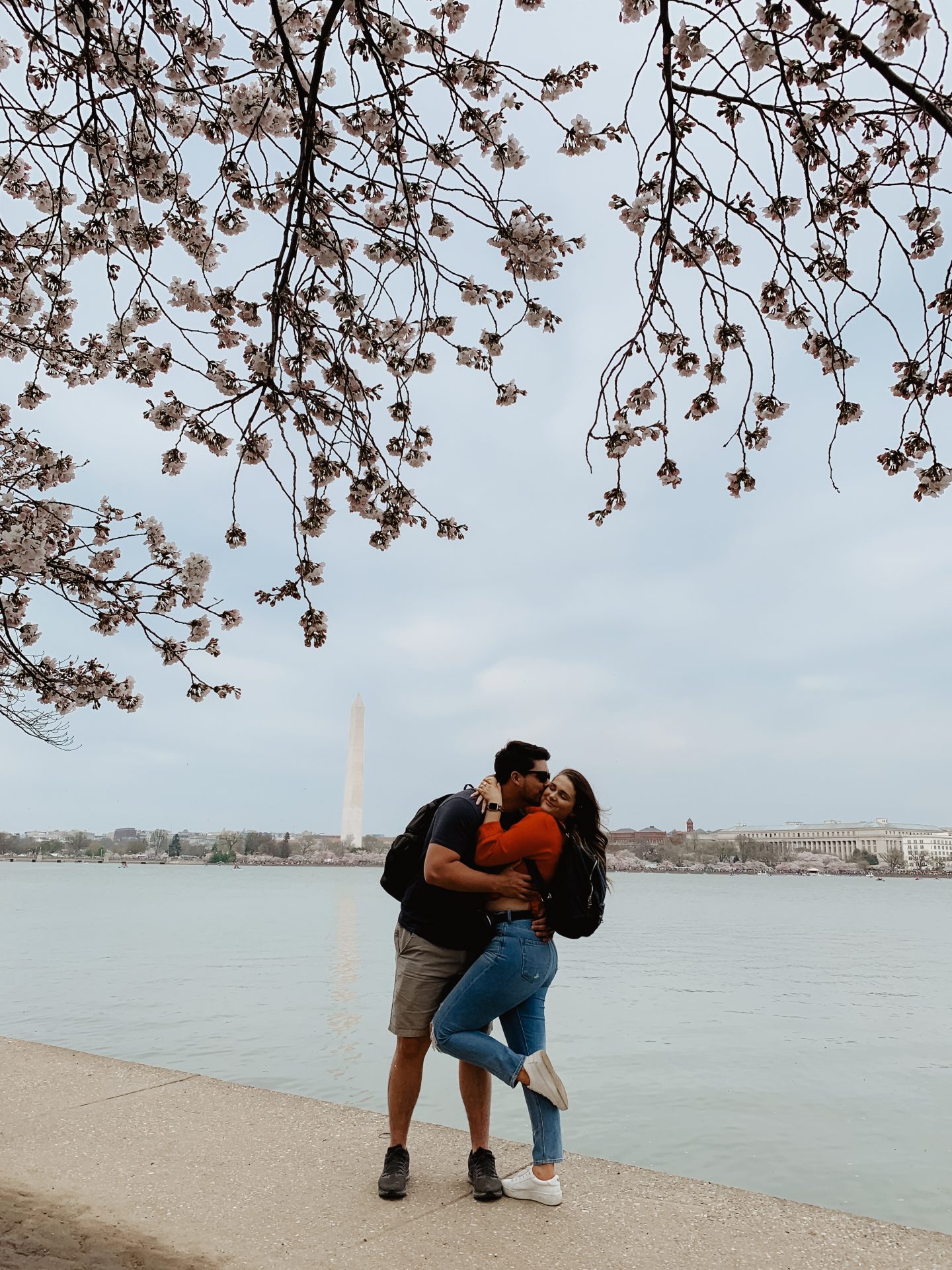 SATURDAY NIGHT
– Jack Rose Dining Saloon
My man loves whiskey, so when my friend suggested this haute spot for dinner, it was a no brainer. They're known for their insane whiskey collection, and amazing food. We were so warn out from brunch and the na[ that we just took, we knew it was going to be a low key night. We got one round of drinks, some apps and split some entrees!
– The Wharf
Now, this is one place that I wish we had spent for time at! It was stunning at night, so I can only imagine the views during the day. It's packed with shops, restaurants and bars, so it's the perfect one-stop shop for a day of fun.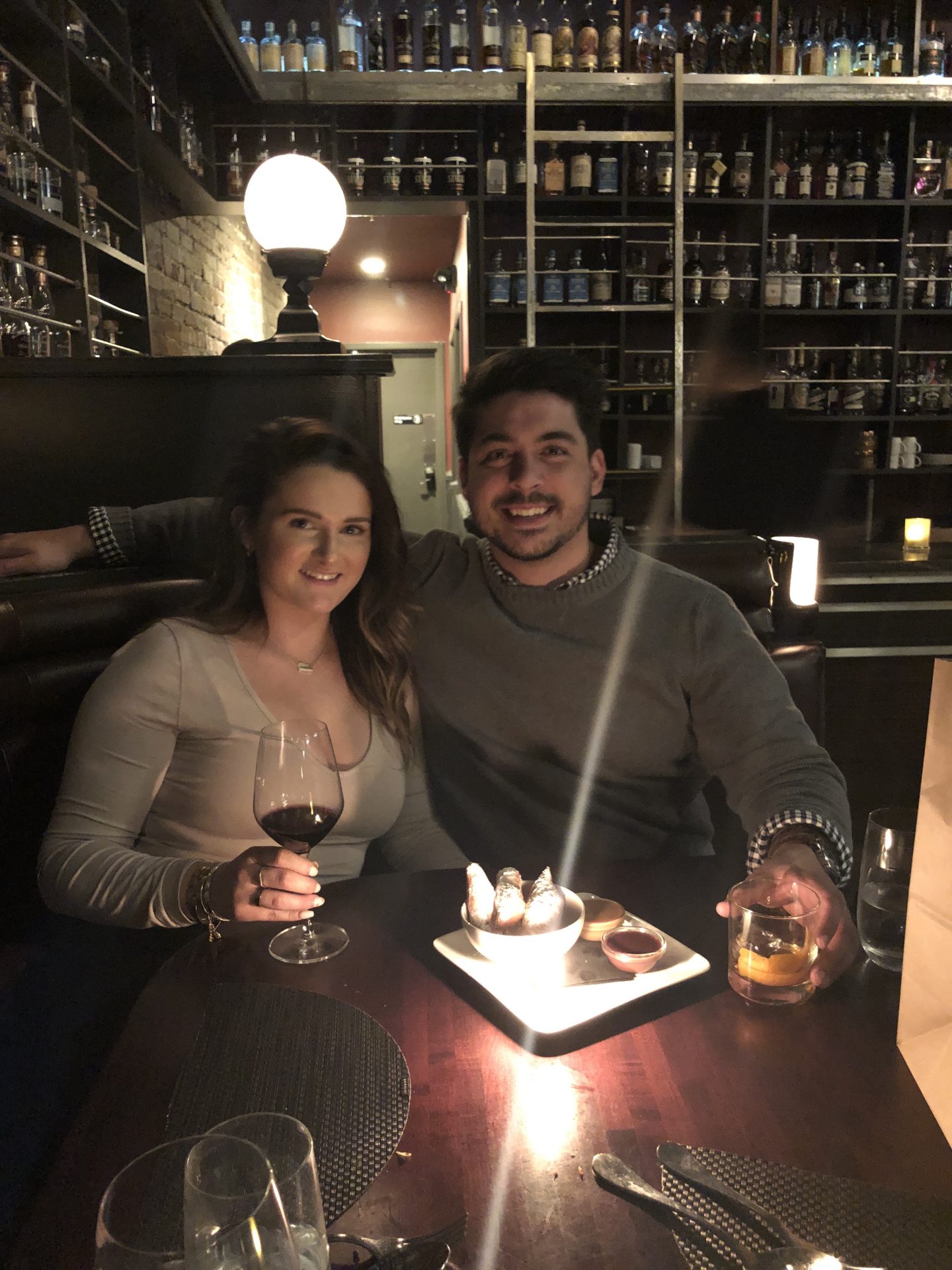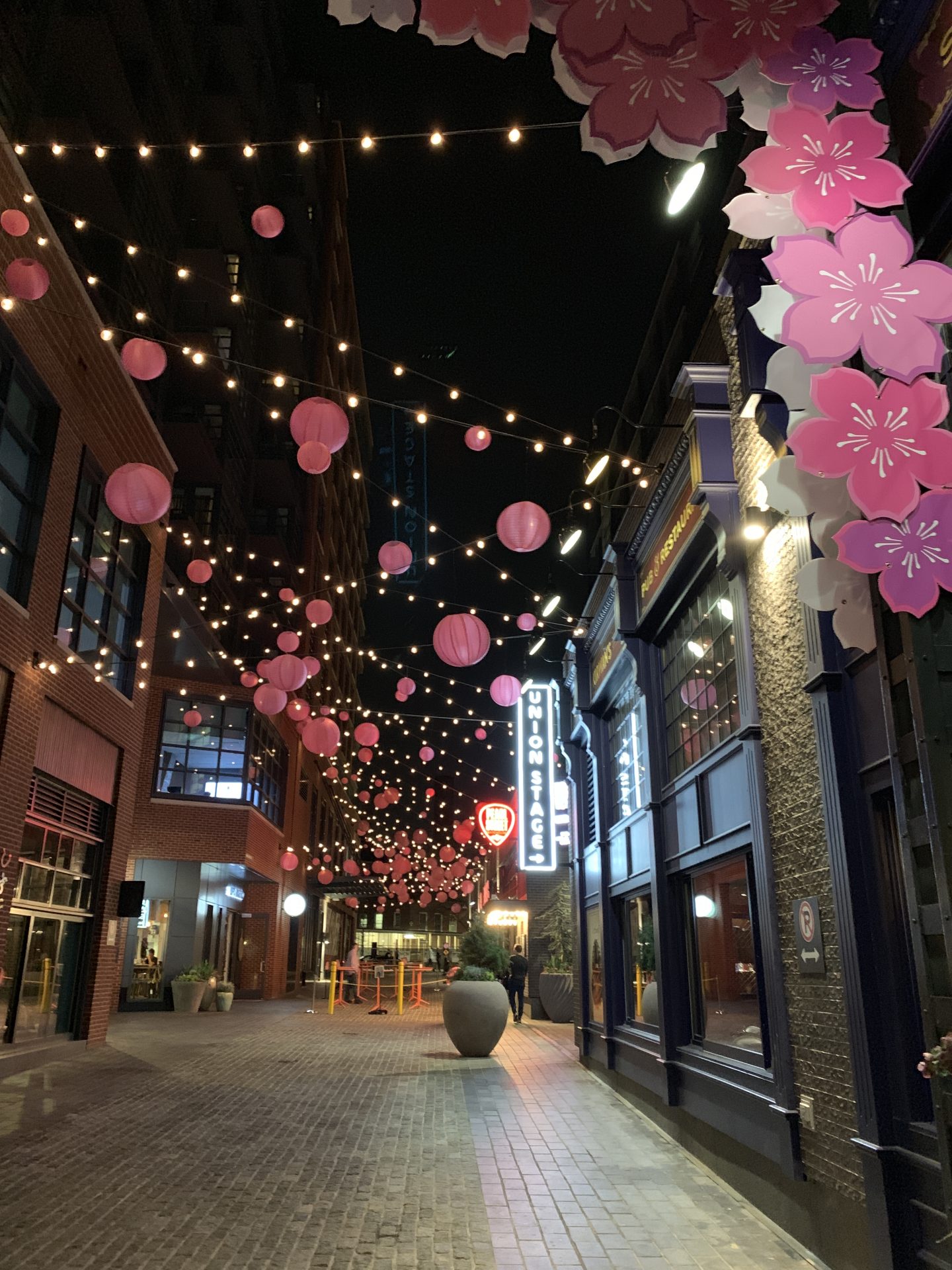 SUNDAY
We were exhausted from a jam packed weekend, so we had breakfast at home and then went shopping at the Tanger Outlets before heading back to the airport!
A few things we didn't do but recommend/wish we did:
– Aerospace Museum
– The Navy Yard
– Georgetown
– National Harbor
– The International Spy Museum
– Wineries/Distilleries
We had such a fun time in D.C.! I hope this is helpful for any of you heading to the area, or even thinking about making the trip. If you've been to D.C. before, feel free to drop some recs below!