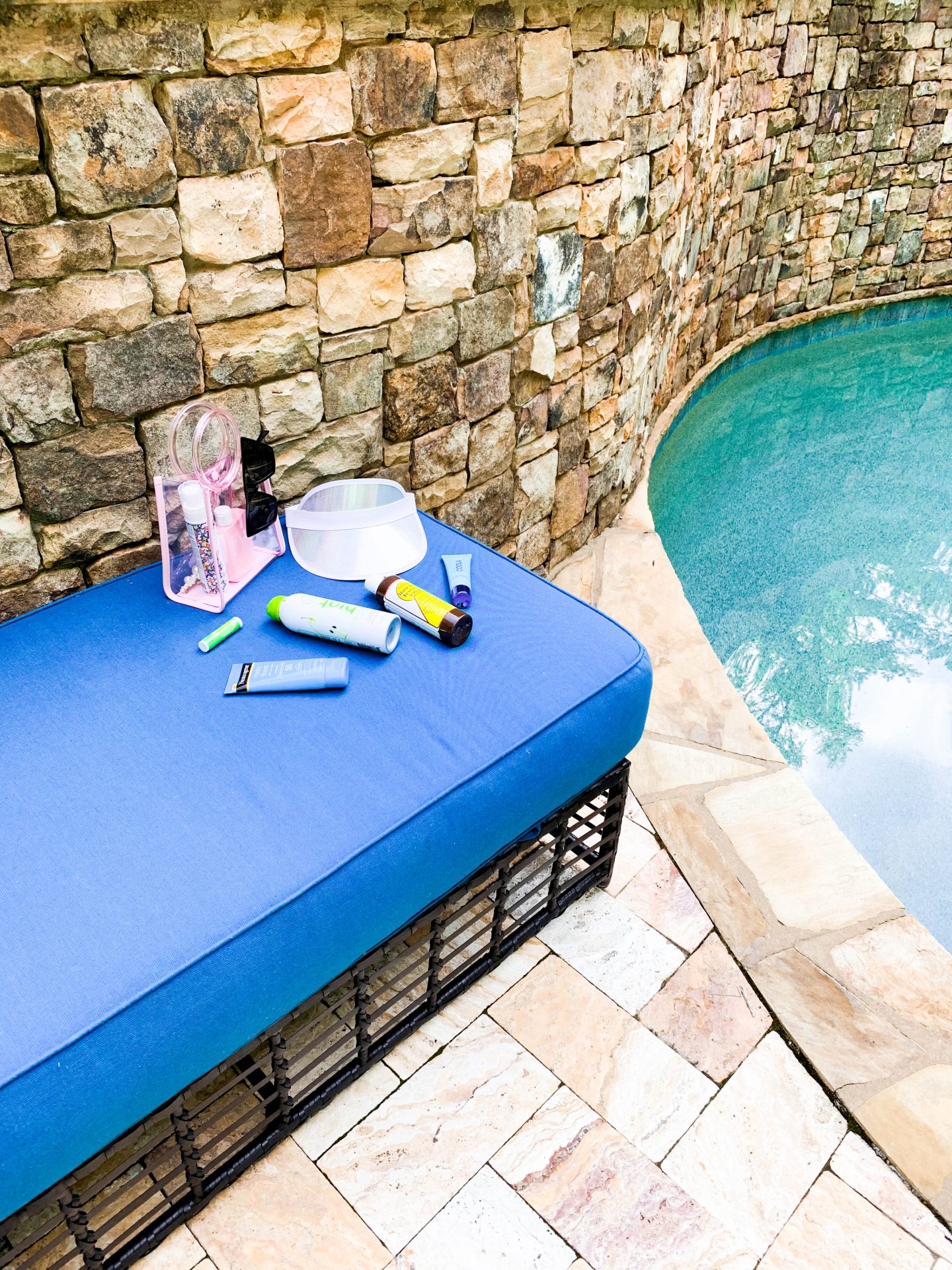 Today is the Fourth of July and I hope you all will be enjoying the holiday in the sun! Now that summer is in full swing, it's time I share my favorite SPF products! I'm very particular when it comes to sunscreens because my skin is so sensitive. I've tested out a ton of different products but these are definitely my favorites!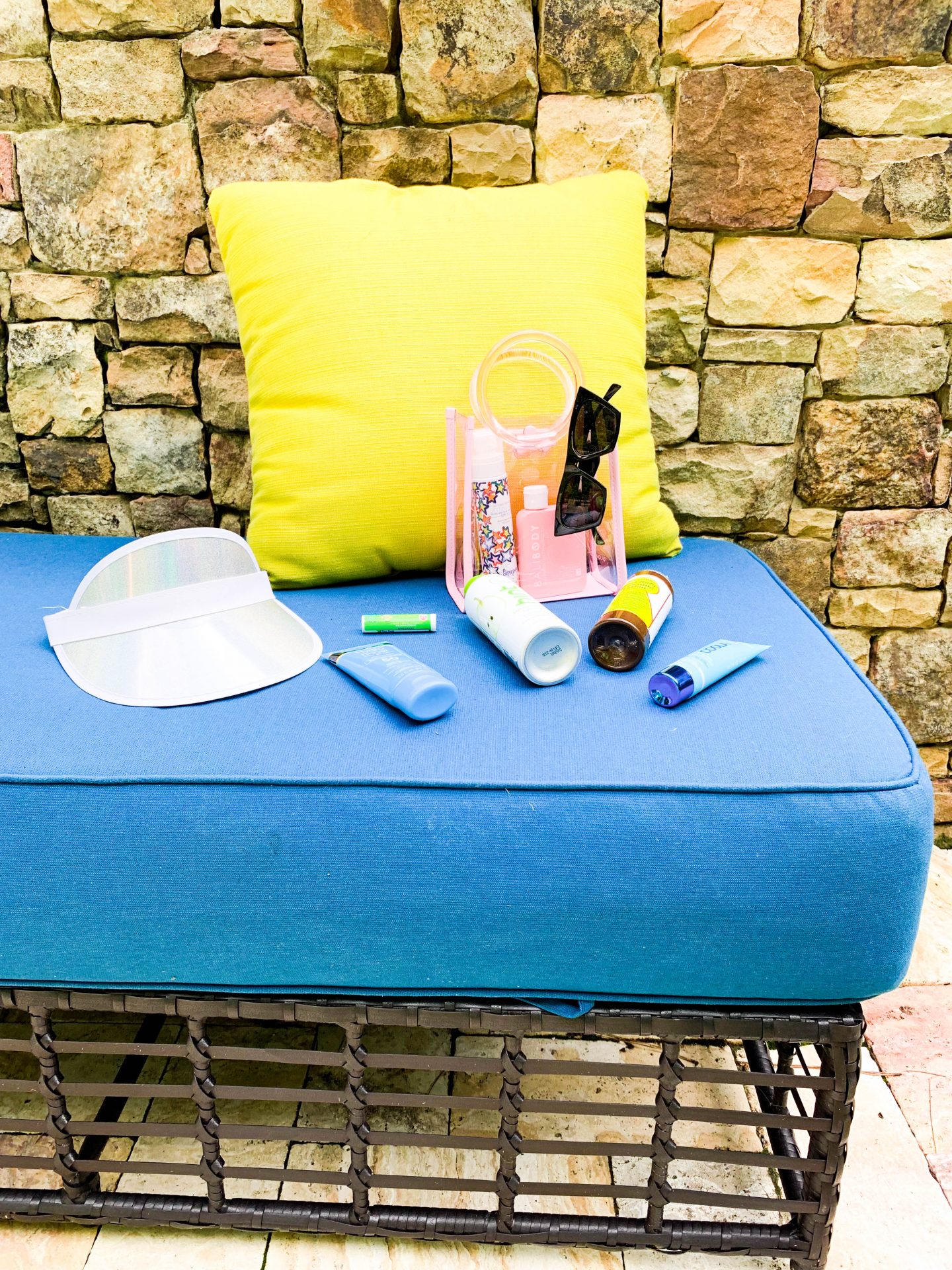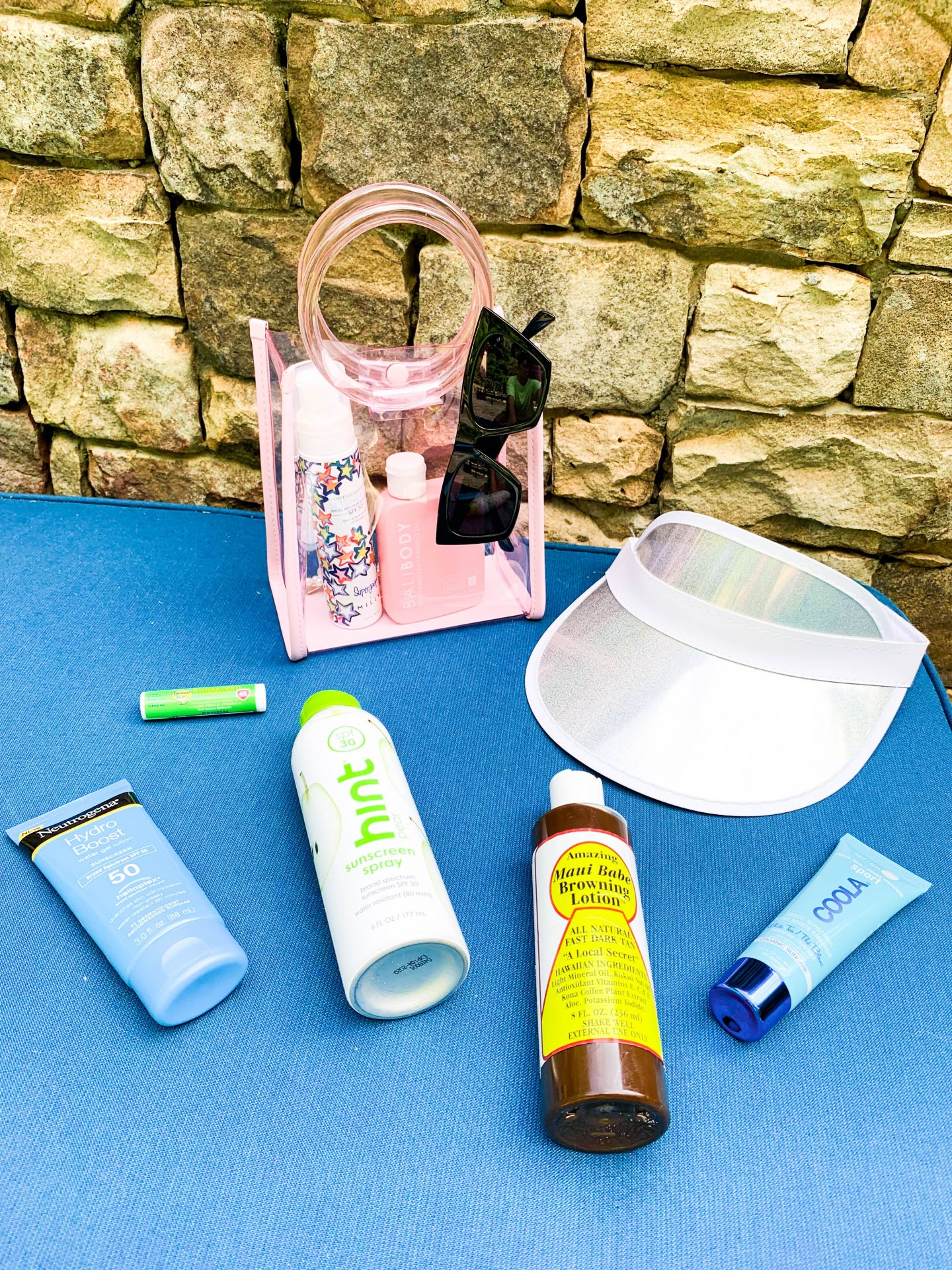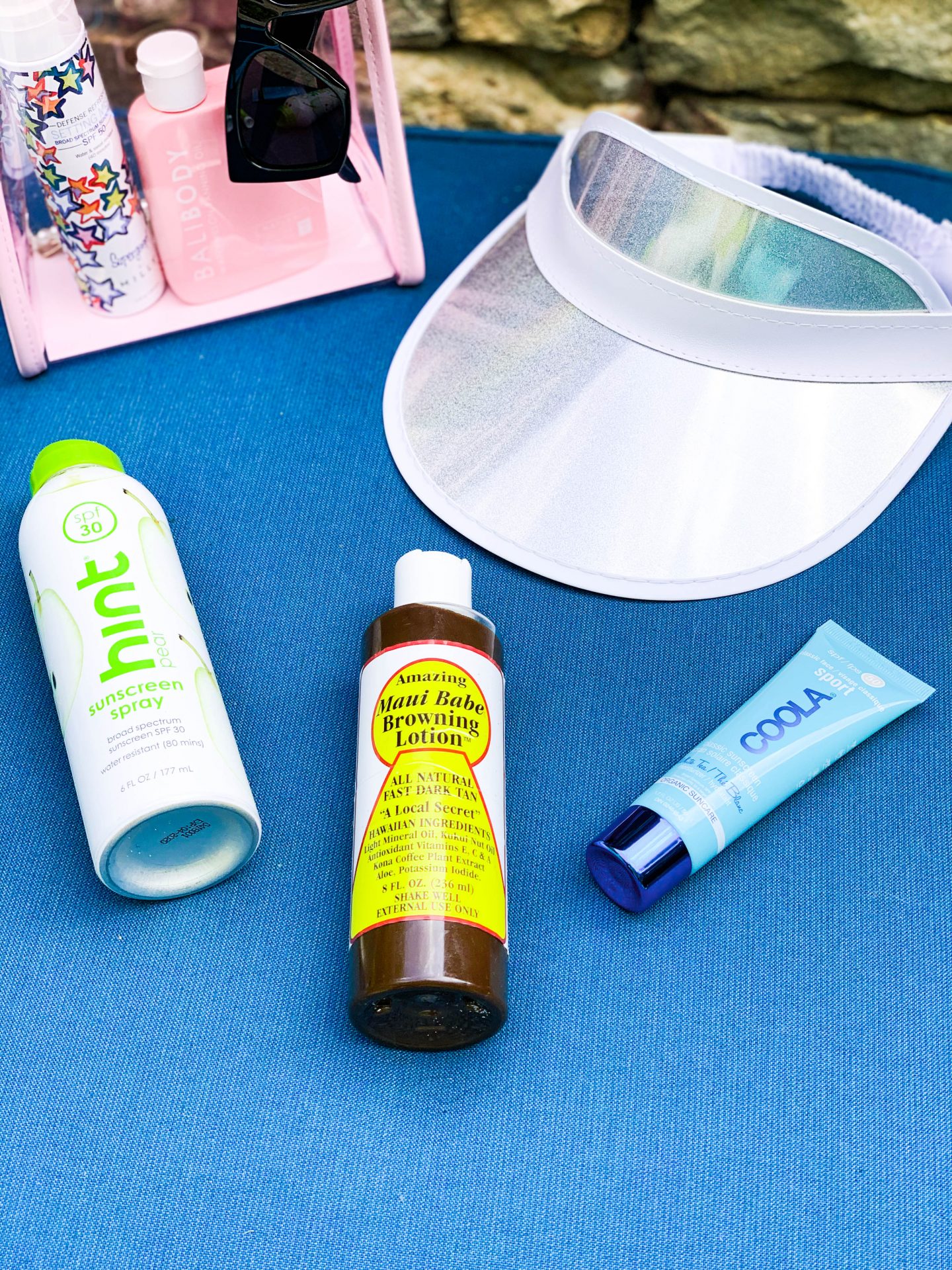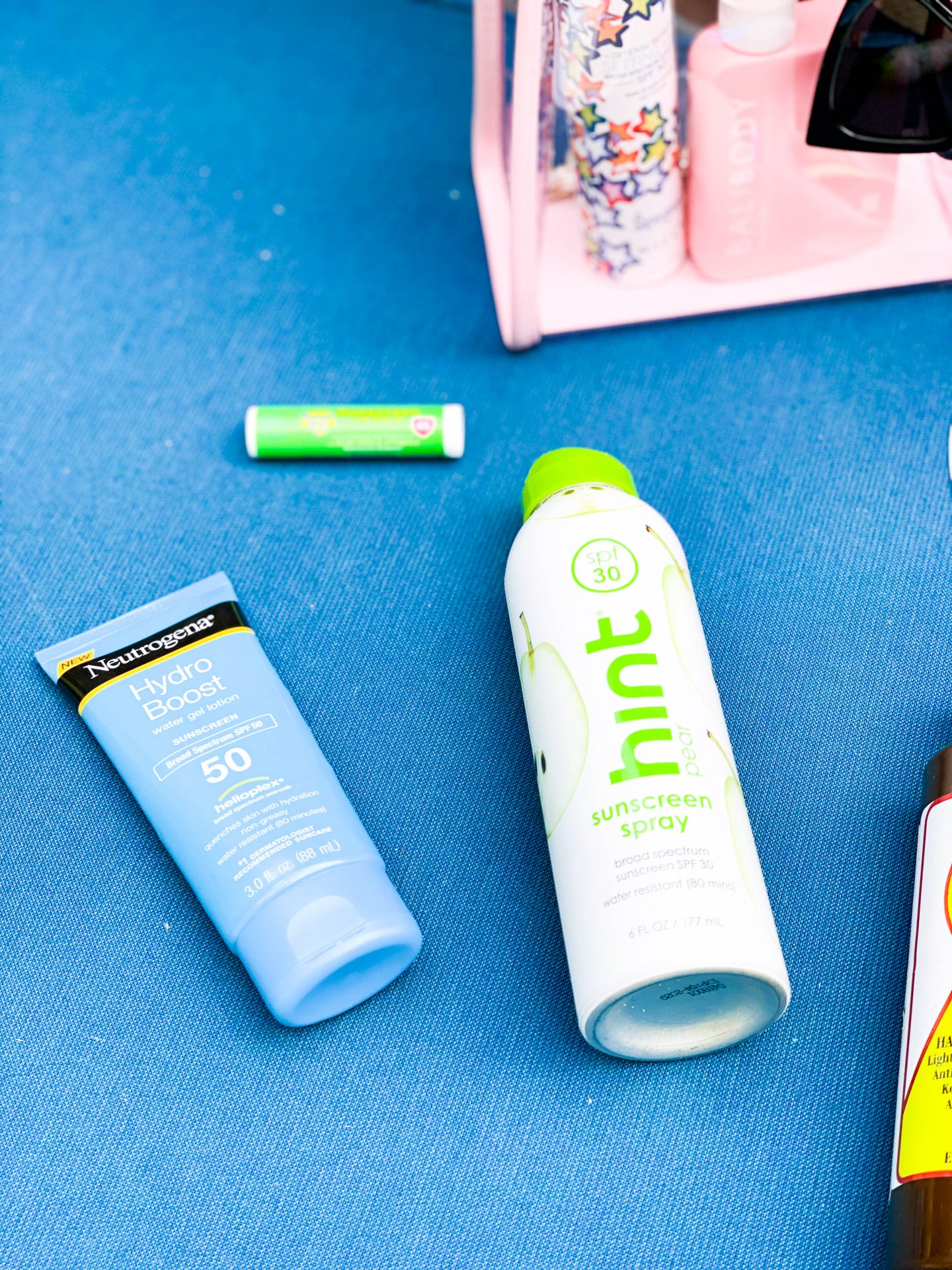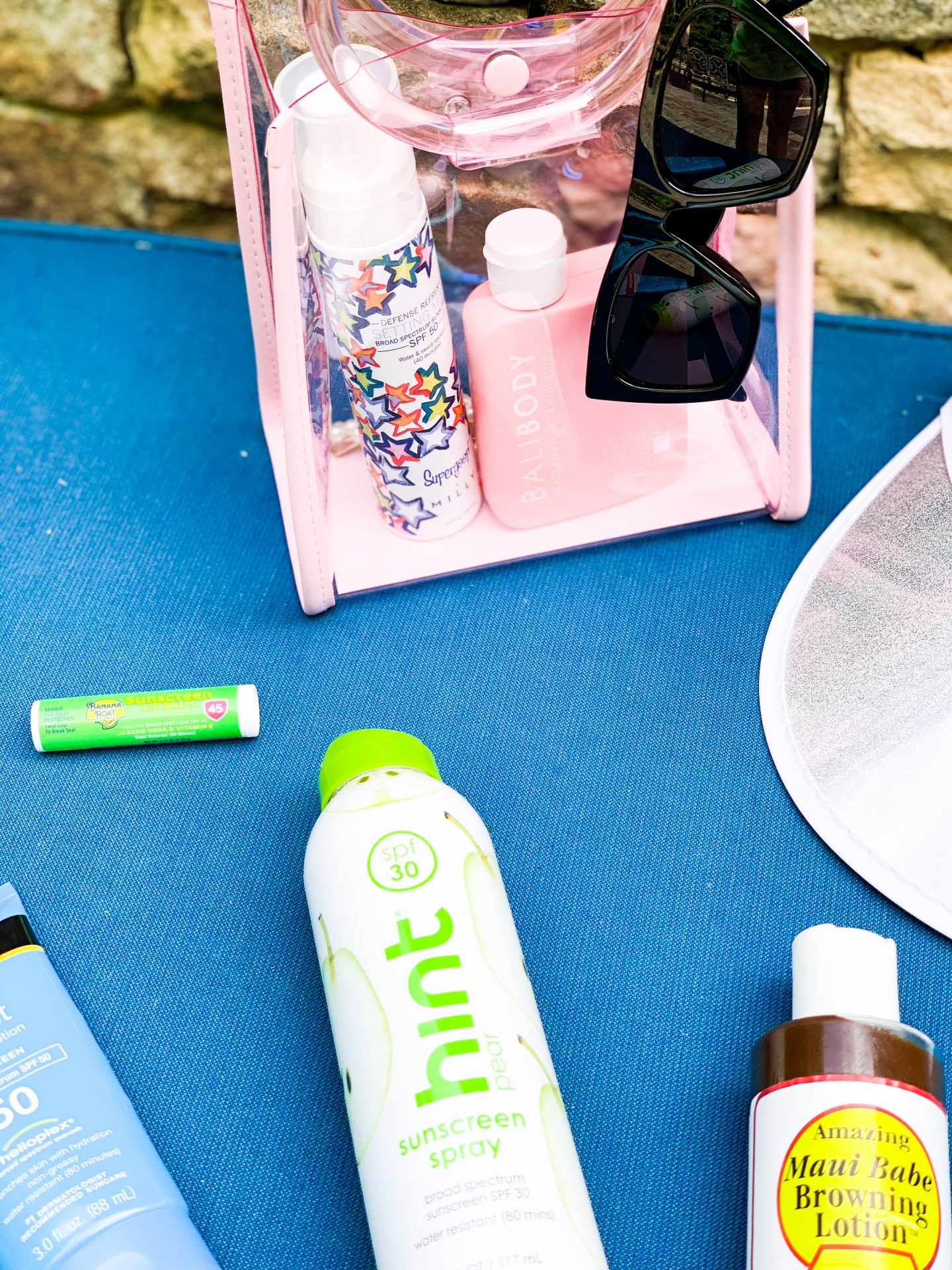 Favorite Spray Sunscreen
This product I've been using for well over a year now and I'm hooked. I hate the greasy feeling of a spray sunscreen, and not to mention the smell. I came across this product last year and it's been a total game changer. The Hint sunscreen comes in several different scents and can be purchased on Amazon or most drugstores. This is the only spray sunscreen that doesn't leave me feeling super gross and with a weird smell. It's actually refreshing!
Favorite Lotion Sunscreen
This has been a hard one to perfect! Like the spray, I wanted to find a sunscreen lotion that didn't leave me feeling too gross and slimy. If you've been following me for a while, then you know I'm a huge fan of the Neutrogena HydroBoost collection. These products are staples of mine in my everyday routines. The great thing about this lotion is you can get it in different levels of SPF and you can even use it on your face. I never go anywhere without this sunscreen if I plan on being in the sun!
Favorite Tanning Lotion
I've been using the Maui Babe Browning Lotion since high school and absolutely love it! This stuff actually works and if I'm feeling actually laying in the sun for a while I'll lather myself in it. If you burn easily like I do, I suggest putting on some sunscreen before and letting that soak in for a minute before applying the browning lotion. Also, this does make quite the mess so make sure you can wash your hands off in the water or wipe them with a wipe after!
Favorite Face Sunscreen
This has also been a struggle for me because products that are too oily will tear my skin apart. I've been using the Coola face sunscreen for a while now and it's never failed me. It's a little on the more expensive side, but it's what works for me. Also, if you don't feel like purchasing this, the Neutrogrena HydroBoost lotion works on the face too!
Favorite Tanning Oil
This is the latest addition to my SPF/suncare collection. Since I burn easily, I can't wear a tanning oil without a sunscreen underneath. I also prefer oils that have a little SPF to them. I'm not going to lie, I definitely bought this because I was targeted by an Instagram ad and it smells like watermelon. Plus, who doesn't love a little glow when in the sun??
Favorite SPF Extras
I got the Supergoop sunscreen setting spray during the Sephora sale because I wanted that extra layer of protection whenever outside and wearing makeup. I will say that it does have a different kind of texture to it compared to regular setting sprays and a sunscreen type scent, but it's protecting so it's worth it! Lastly, I'm starting to incorporate SPF chapstick into my routine when spending time outside because there is truly nothing worse than chapped and burnt lips.