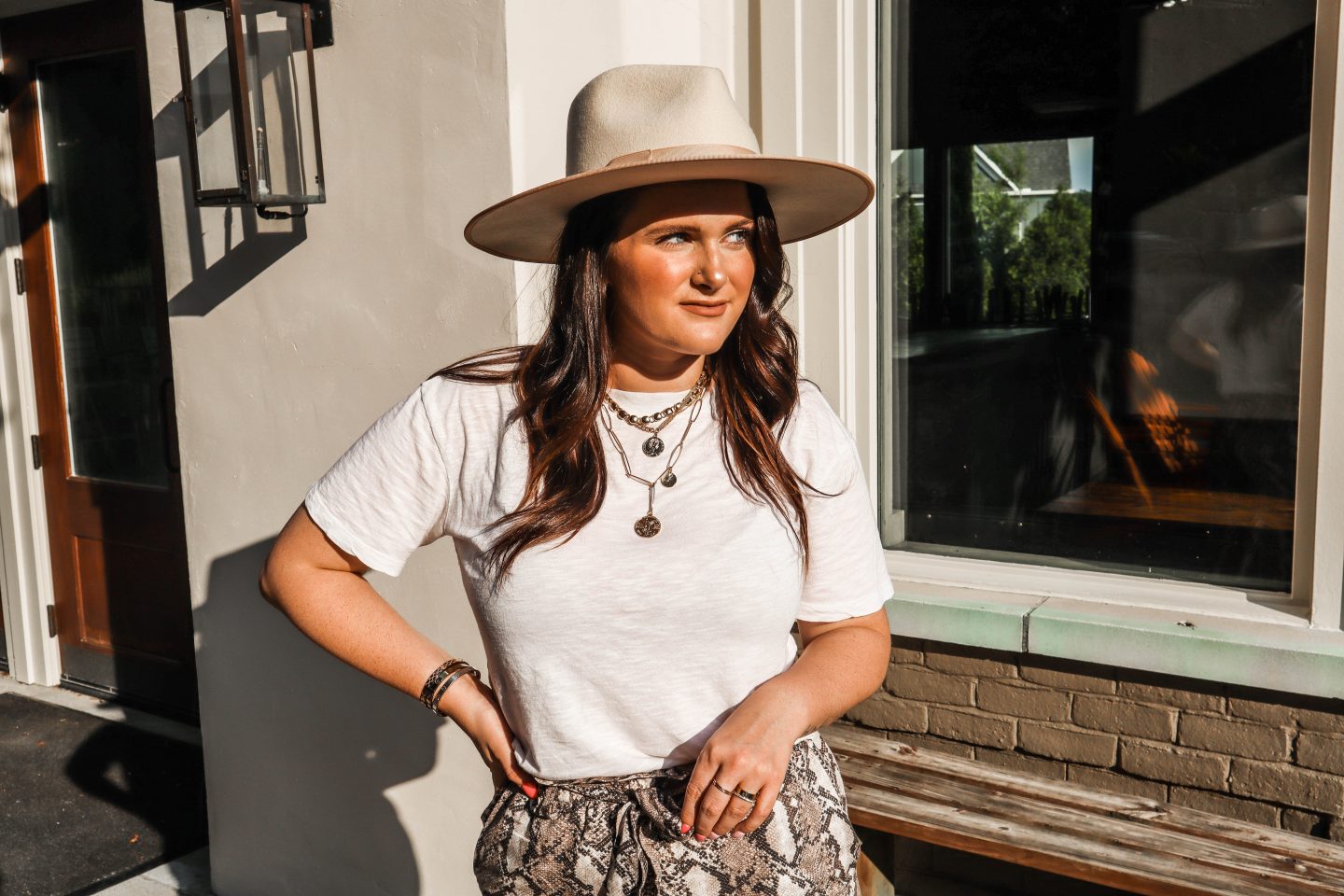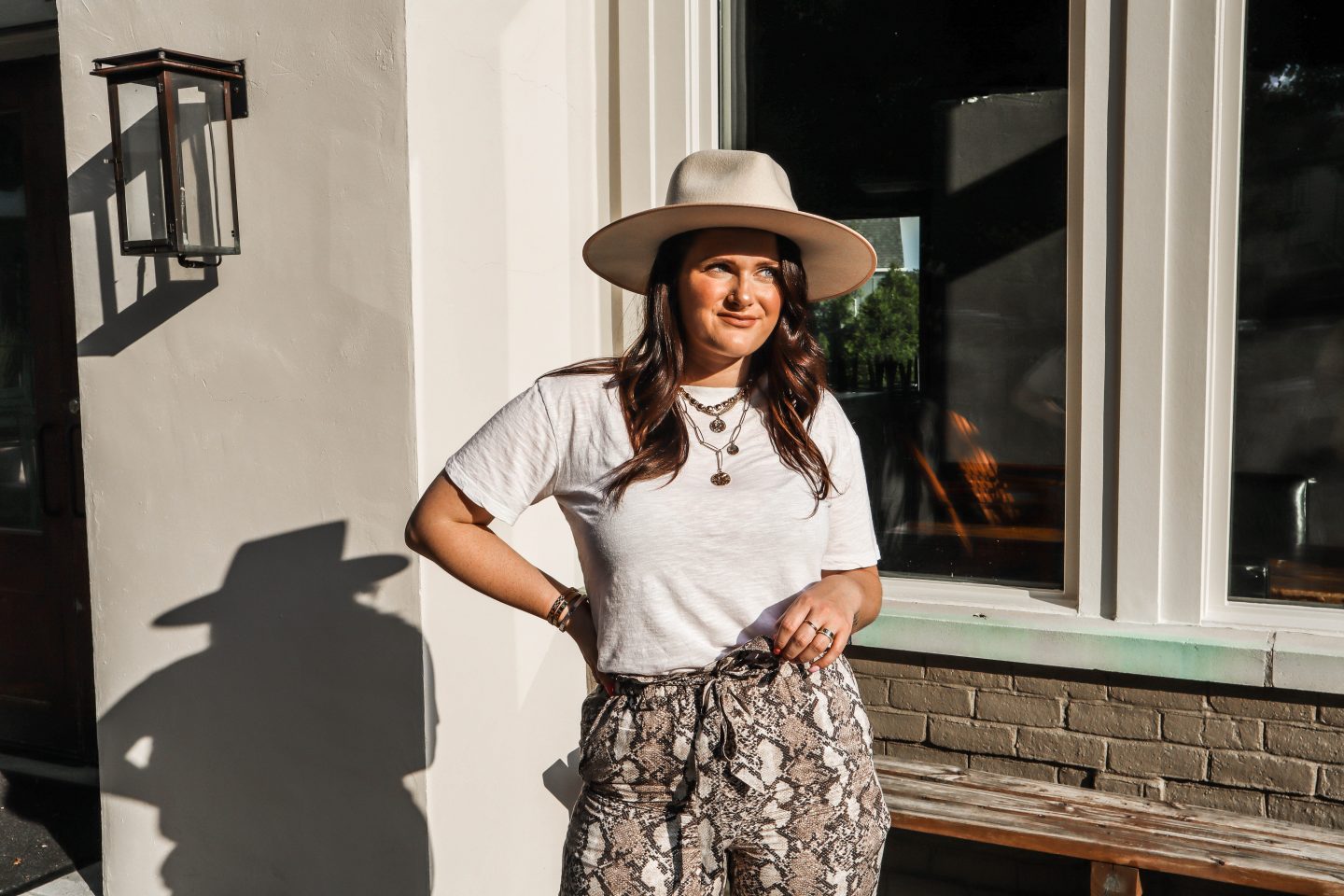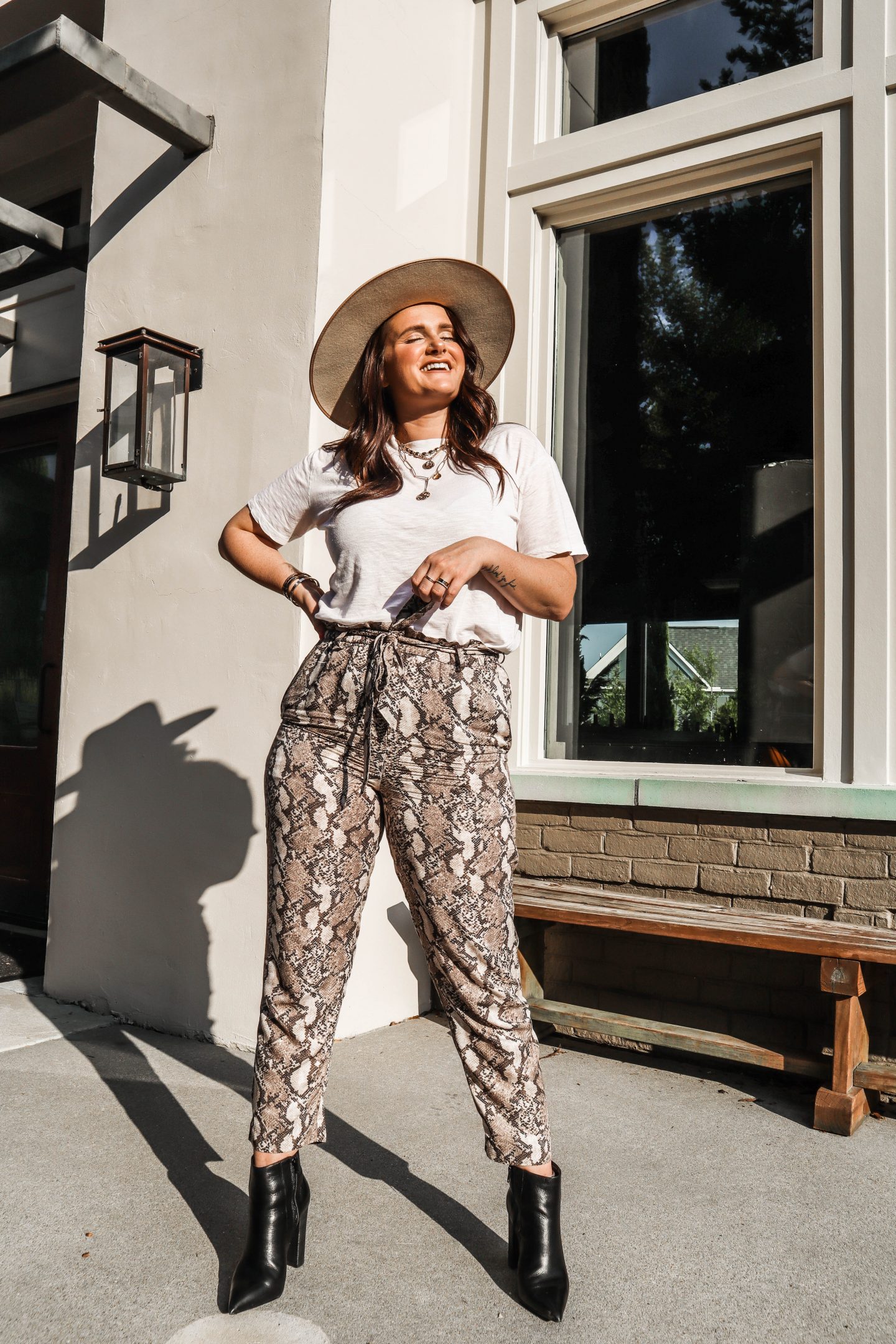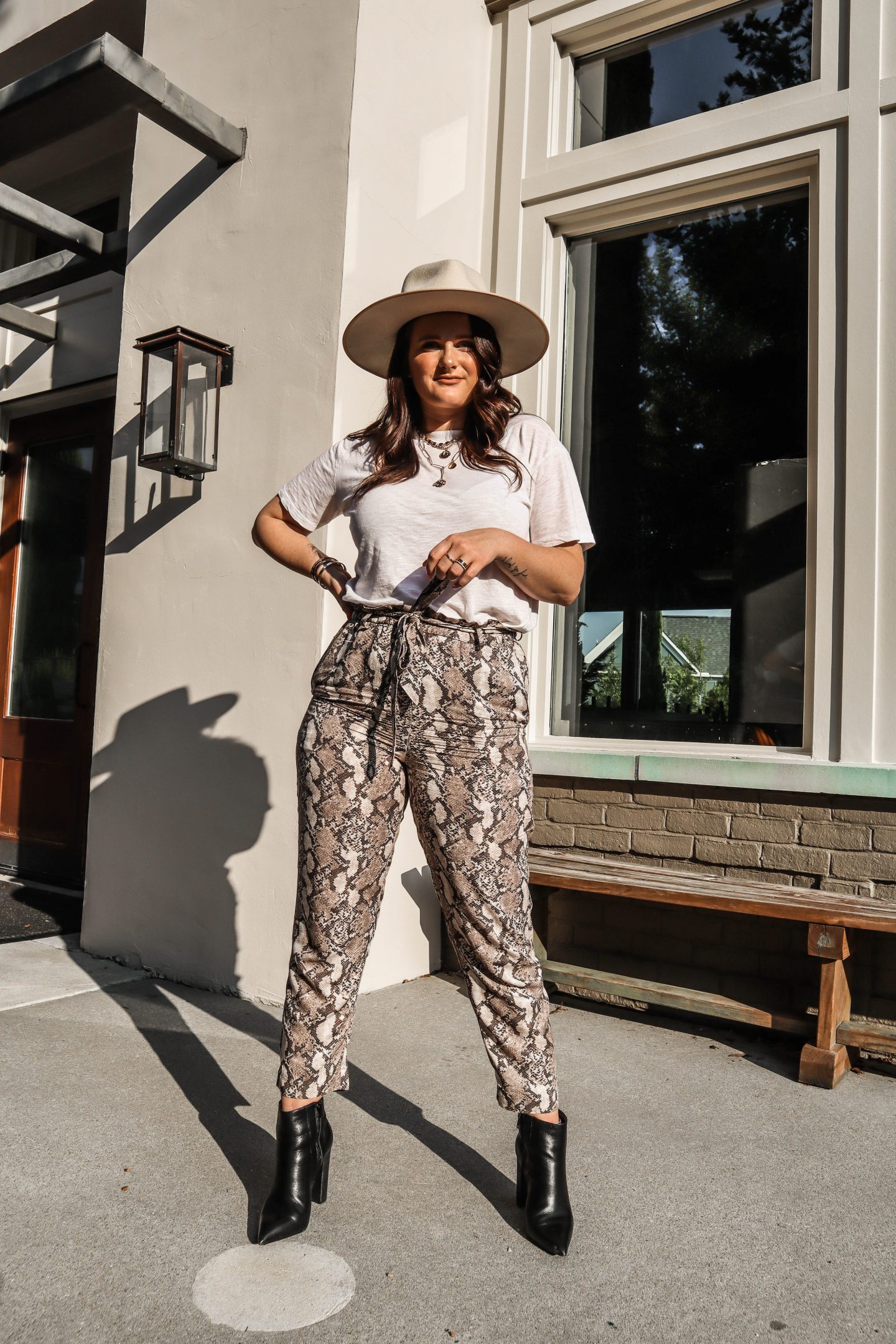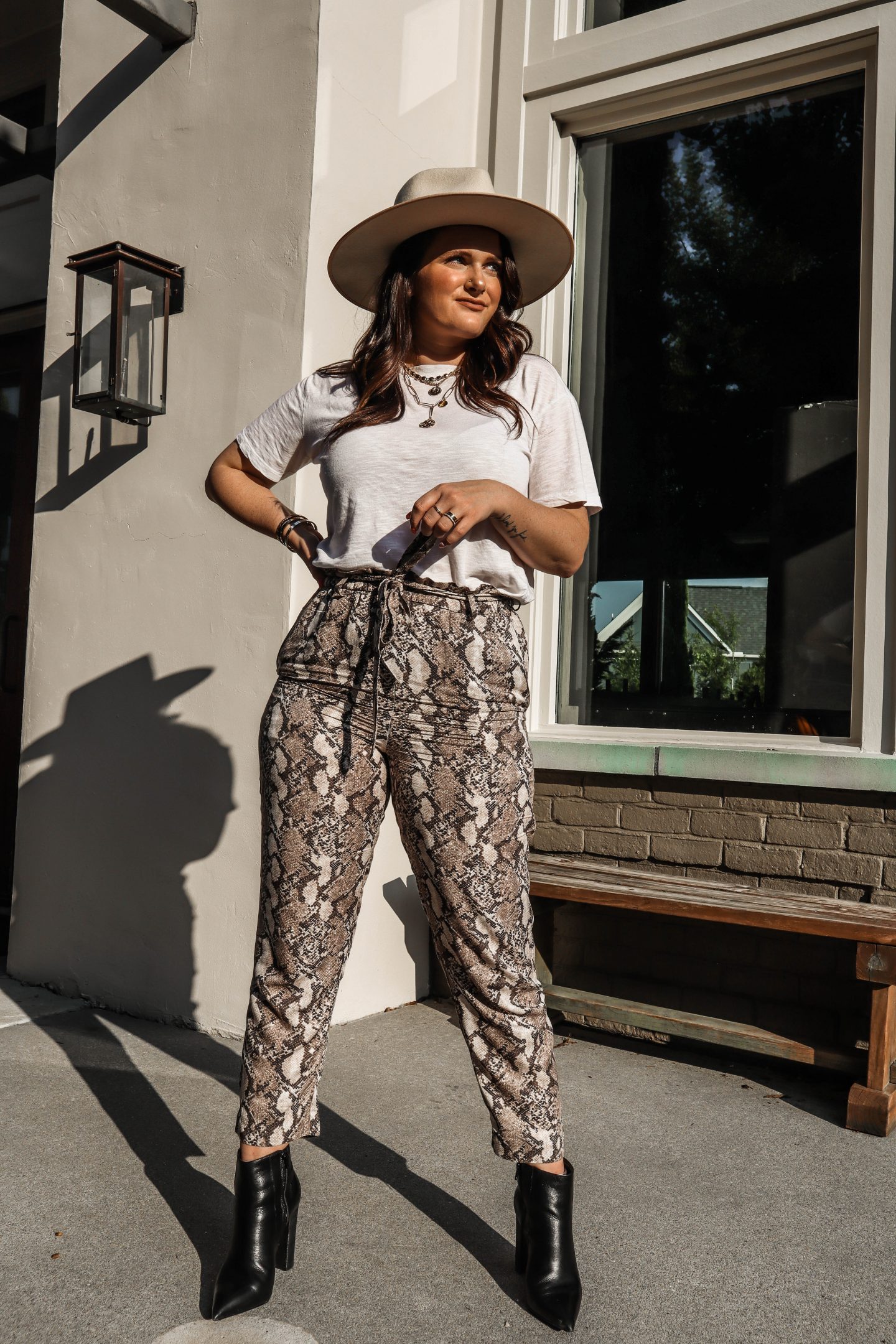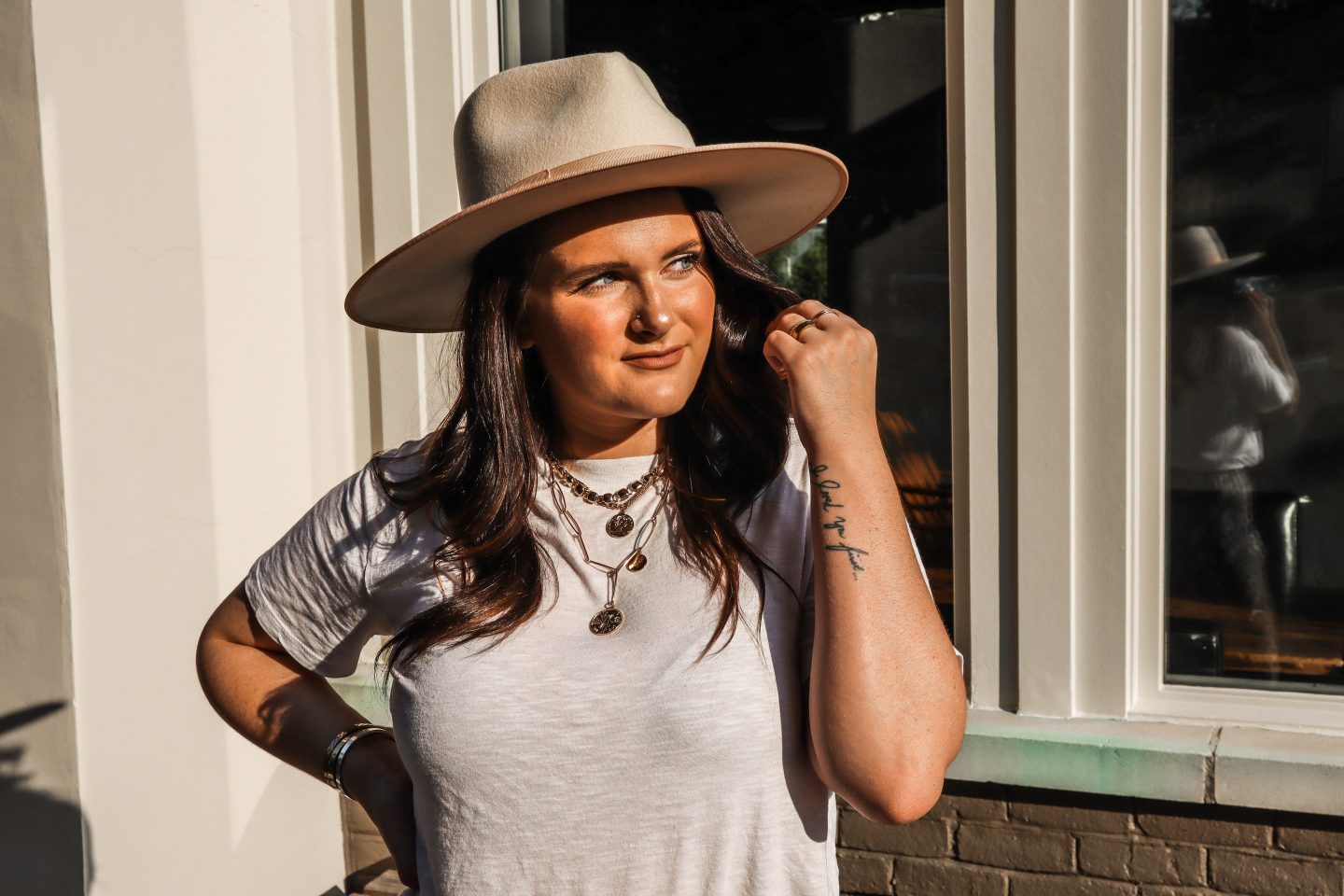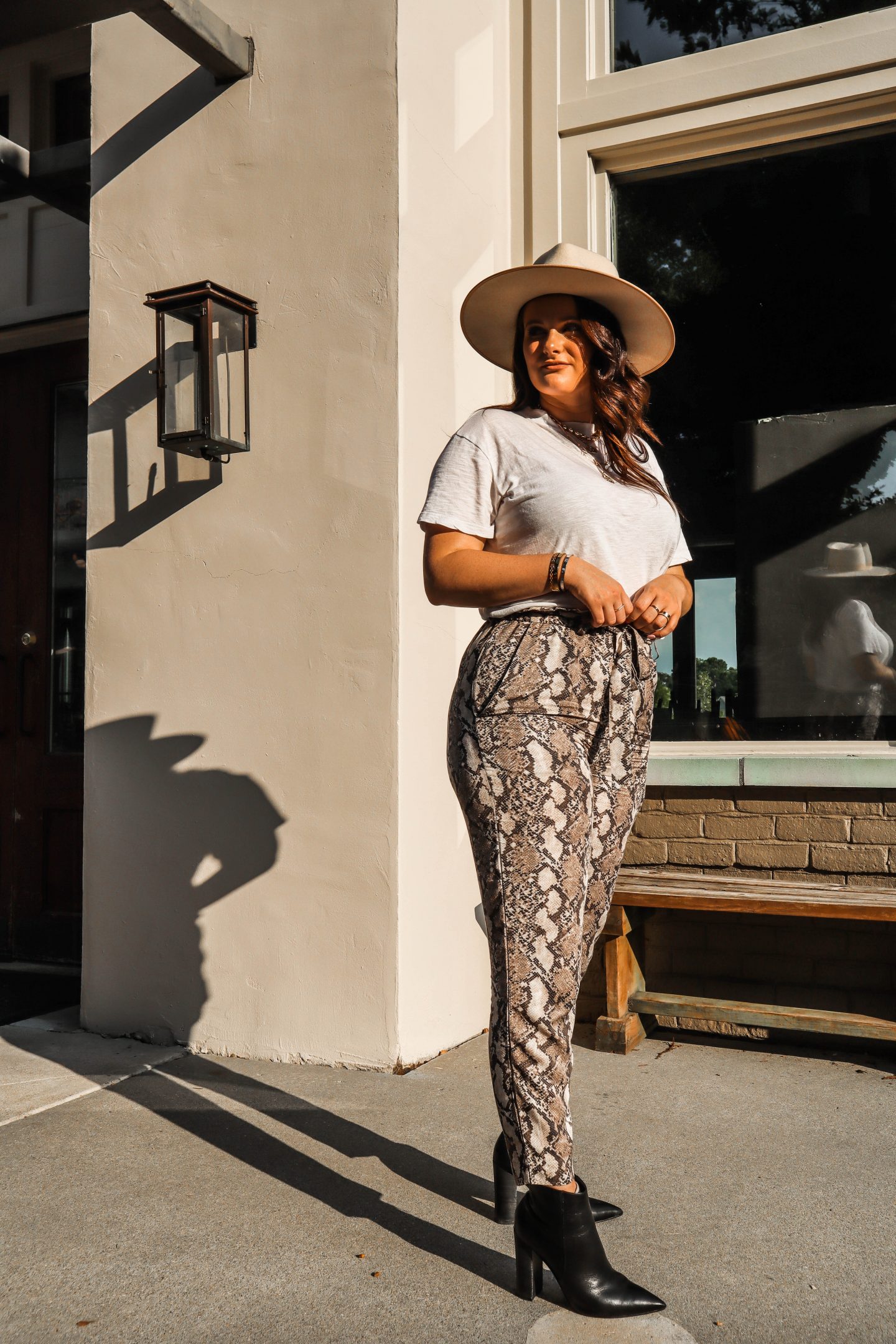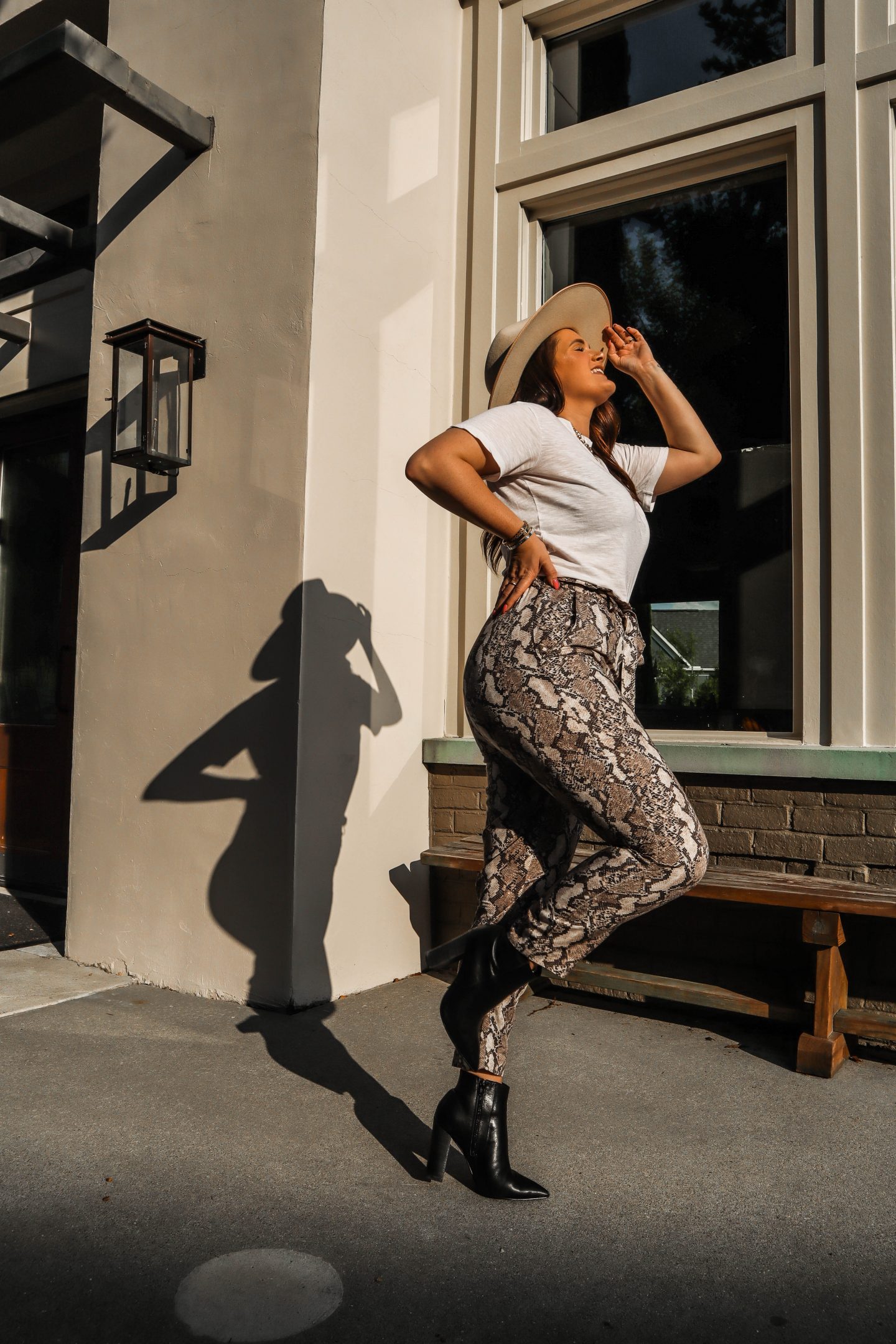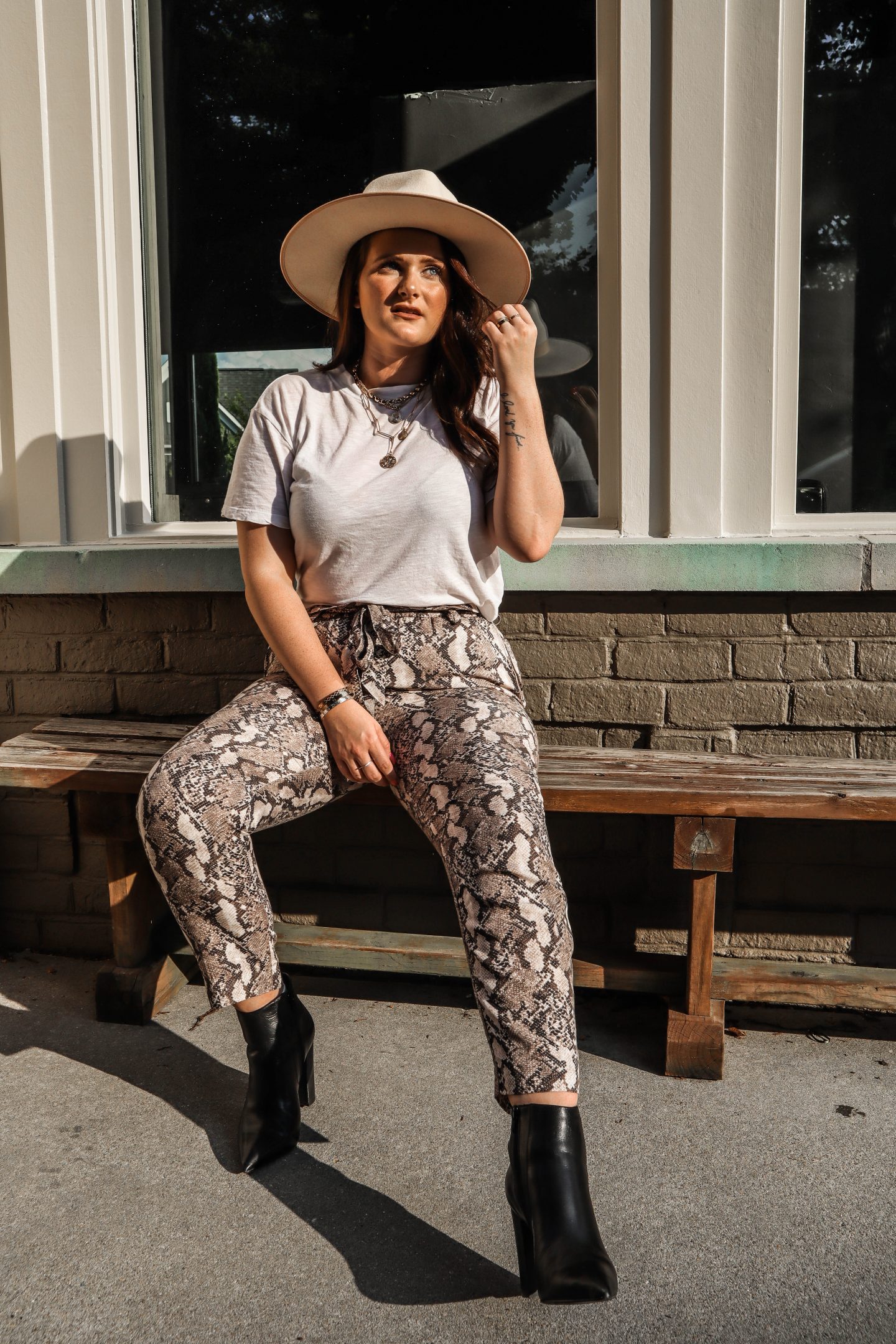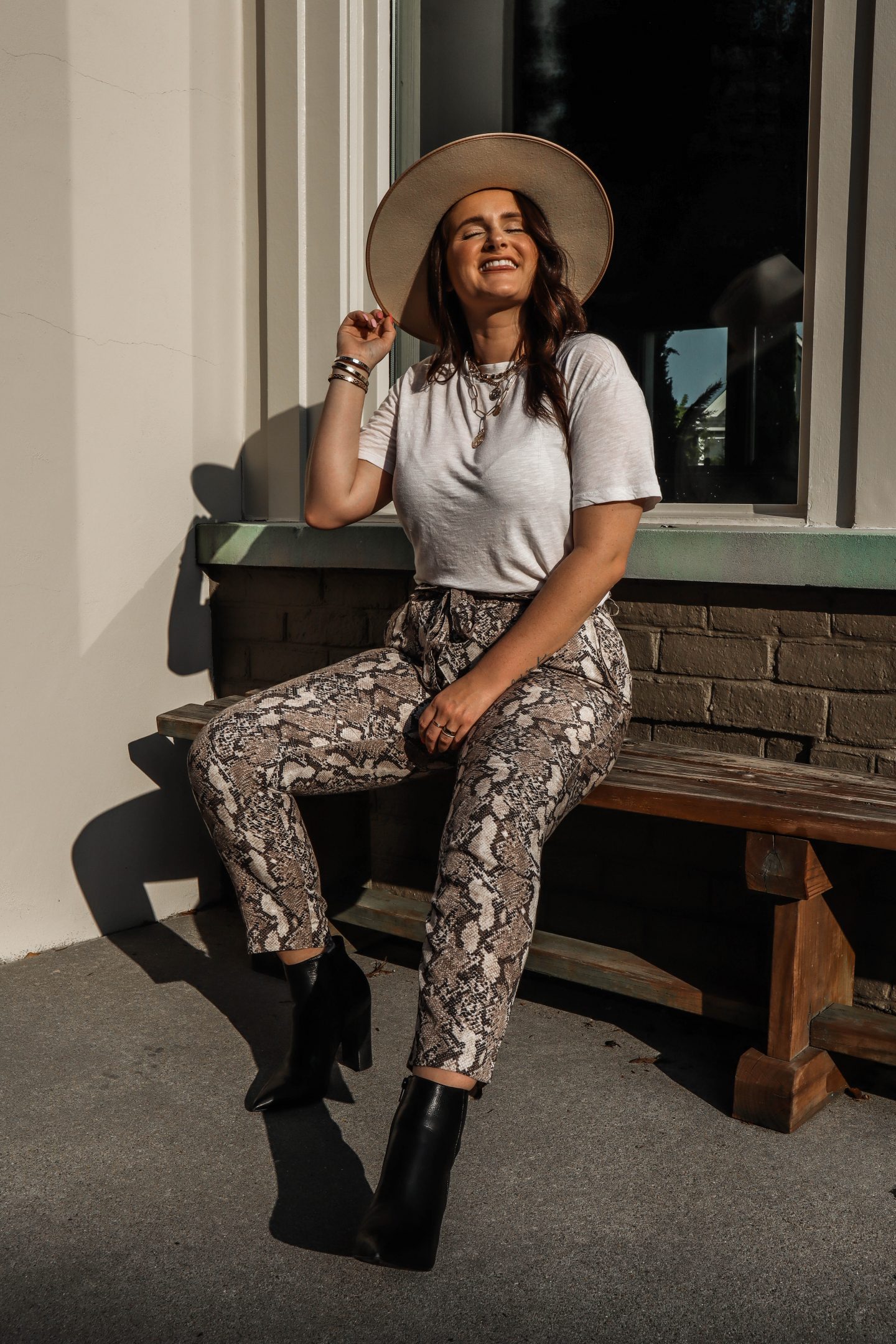 SHOP THE POST


With the weather starting to cool down (kinda, finally), my favorite pairs of statement pants are starting to make their appearance. Statement pants like the pair I'm wearing here are great ways to maximize and amp up your wardrobe, especially when you're dressing for the office.
I consider statement pants a lazy girl hack for looking chic. Whenever I don't put together outfits ahead of time or I'm just feeling lazy, styling a fun pair of pants is the way to go! So, I'm here to share some easy tips and tricks for styling statements pants.
As far as statement pants go, there are a several different routes you can go with them. Paper-bag pants, patterned slacks, wide-leg pants, flared pants, and trousers, just to name a few options. Each type of pant gives a completely different vibe. They can also all be easily dressed up or dressed down. Hints maximizing your wardrobe.
Here, I styled an affordable pair of snake print paper-bag pants from H&M with a white t-shirt and some of my favorite accessories. Incorporating layered jewelry, hats and quality shoes are easy ways to amplify the outfit.
It's so important to have go-to basics and accessories because it makes putting together last-minute outfits so much easier.
The great thing about incorporating my go-to basics is that I can easily swap out the pants for another options for bottoms. Then I can possibly switch up the shoes for another complete look later in the week.
Another great reason to invest in statement pants is for traveling. While you might only get to wear them once, the pieces worn with them won't be. The basics that you style the with are already incorporated into other outfits during the trip. This saves space in your suitcase and cuts down packing.
Lastly, I feel as though statement pants are an easy way to style a comfy, yet chic look. The majority of my pants are light weight, breathable and loose.
So, for all my fellow lazy gals & notoriously running late ladies, statement pants help you cheat the style system!