I'm so excited to share some of my skin tips with you all today! I've been really into skincare lately and taking the necessary steps to maintaining youthful skin. I've recently incorporated new products, techniques, and tips into my daily skin routine to ensure that I maintain a youthful glow!
While this won't be an updated skincare routine (that's coming soon), I will be sharing tips and tricks that I incorporate regularly to keep my skin healthy and glowing!
Thank you so much to Pampered Beauty Bar and Spa for working with me for this blog post to share more about their new facial services!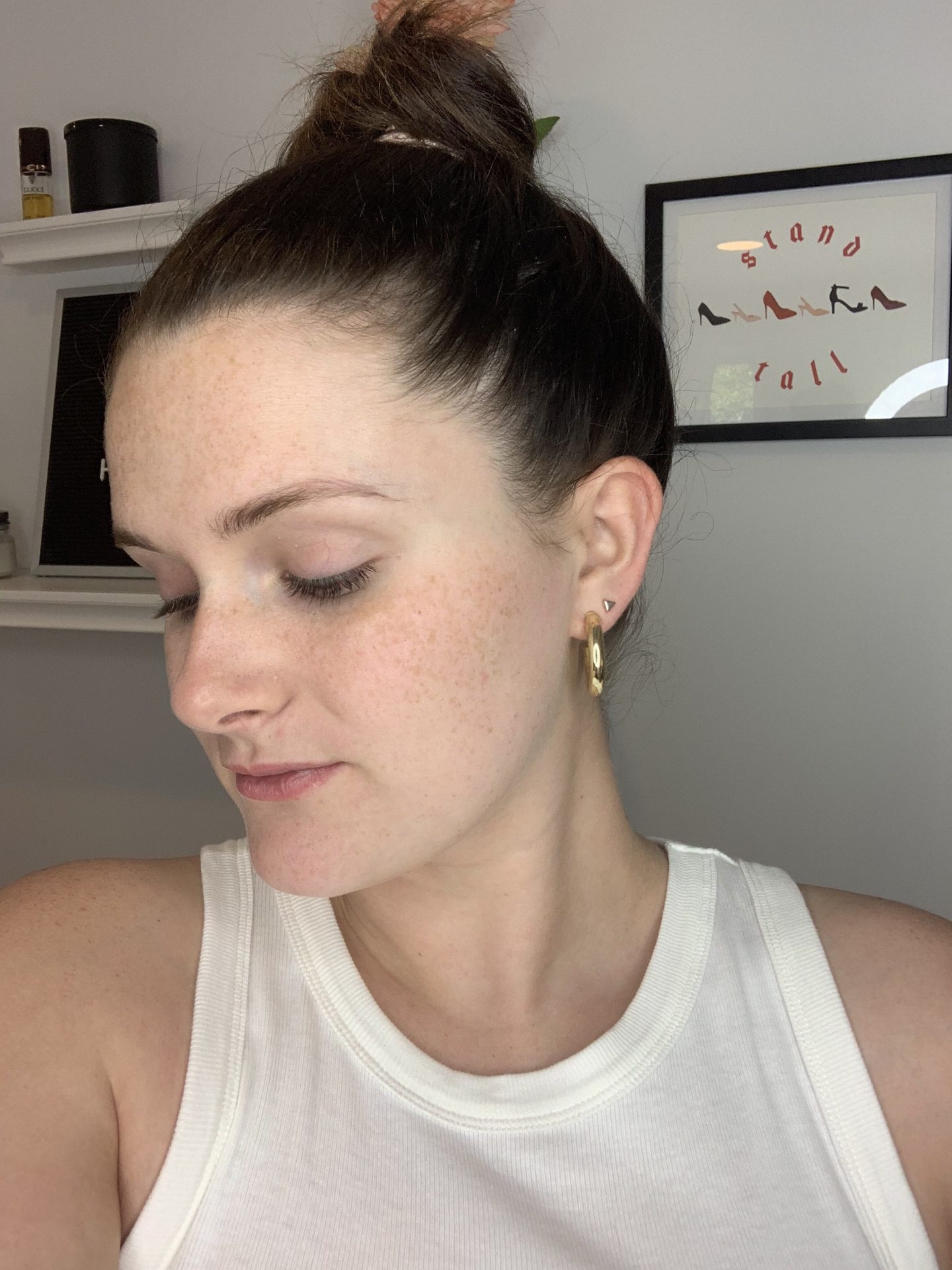 These are the before photos of my skin prior to my hydra peel facial!
These are photos after my hydra peel facial!
Five Tips To Maintaining Youthful Skin
Stop Using Makeup Wipes Regularly
Don't get me wrong, these are great for late nights, when you're in a rush or just feeling right out lazy, but not every day. I recently gave them up and started taking my makeup off with a cleansing balm. I feel like it's so much better for my skin because I'm not pulling my skin around, which can cause wrinkles.
Exfoliate Twice A Week
This is something I seem to always forget, but it's so important. People seem to think that this is bad for your skin, and it can be if you do it too much or with a harsh product. However, it's recommended to exfoliate two to three times a week. I prefer a gentle walnut scrub like the one from Ole Henriksen.
Invest in A Good Serum/Oil
This is one of the most important steps! I'm a big believer in drugstore skincare, but there a few things that are worth splurging on, like a good serum or facial oil. My absolute favorite that I will never go without is the Sunday Riley C.E.O Glow Vitamin C and Tumeric Oil. These are two types of products that are definitely worth investing in.
Wear Sunscreen Every Single Day
This is one I definitely need to get better about, but it's something you should have on your face every single day! If you're wanting to prevent skin cancer, sun spots and wrinkles, this is a must. Even if you think the sun isn't getting to you, it is!
Get Facials Often
I used to get facials regularly and it was so good for my skin. I've recently started back up and it's crazy what a difference it makes in my skin. Other than the self-inflicted rash I currently have, my skin is absolutely glowing!
There were a few places on my face that purged a couple of days after. I had a few small whiteheads, but they went away with proper care. The results of the facial have allowed me to feel confident going out with no makeup on!
I recently got the hydra peel facial at Pampered Beauty Bar & Spa and it was amazing! I actually filmed the whole process and had my amazing esthetician Stacie tell you all about it. To see the whole process, watch my latest IGTV video!
If this isn't the facial for you, the offer many other amazing facials to fit your needs! Head to Pampered Beauty Bar & Spa's website to find out more about their services and pricing!