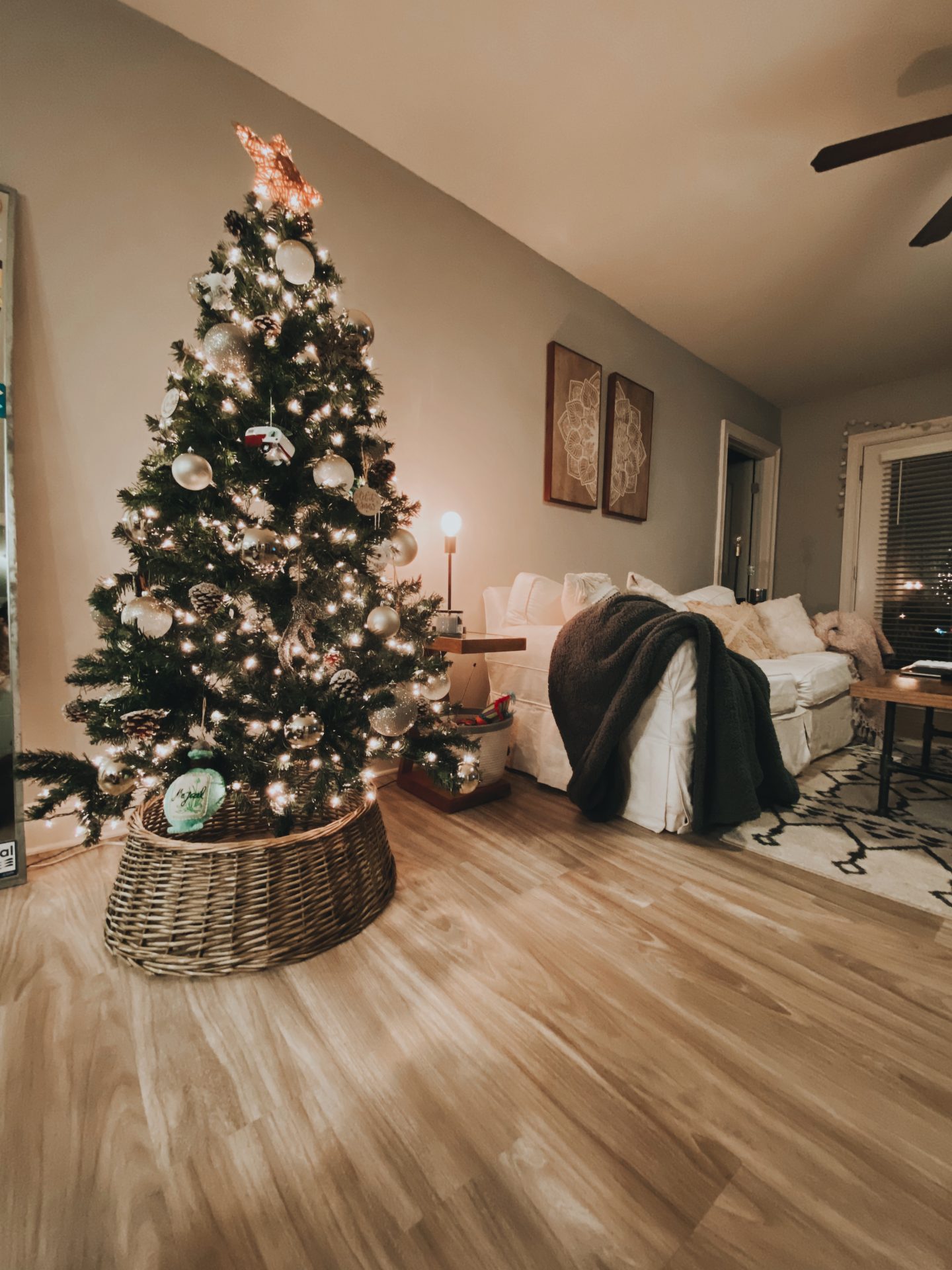 Blogmas is here!! Every day until Christmas I'll be posting a blog post. Topics will range from home decor and recipes, to styling tips and all things holiday! For the first post, I'm sharing my top places to get home decor, as well as how I decorated this year.
I ended up scoring this Christmas tree for $50 and the tree collar for $30 from Target. The ornaments are from At Home and some of the other statement ones are from HomeGoods and collected over the years.
This year's decor was a combo of old and new. Between Hobby Lobby and the Target Dollar Spot, I get most of my stuff for relatively cheap. I took some of those Target dollar finds and a mini Hobby Lobby tree to decorate my office and some shelves in my living room.
I went nuts in the Target Dollar Spot, so I had more than enough decor to spruce up the kitchen and dining area this year too!
Some of my favorite decor this year are the mini ceramic tree and gnomes from Target. They're subtle, but still cute!
I know what you're thinking…. Carly, where did you get your centerpiece decor for the coffee table!? Well, thank you for asking. My lovely boyfriend decided that it would be a lovely idea to take the antlers from his latest deer, and add to the apartment decor.
Top Places to Get Christmas Decor
Target — dollar spot & natural Christmas decor
Hobby Lobby — all different themes for decor
HomeGoods — statement pieces
Kirklands — traditional decor
At Home — ornaments in bulk and decor within a color scheme
Walmart — affordable decor
Amazon — lights, stockings, and other holiday decor needs