The holidays are such a fun time of the year. Filled with events, excursions, and parties, the month of December always seems to offer more fun than we know what to do with. This year is a tad different as we deal with the pandemic, but there are still some great opportunities to get the same holiday cheer, in a safe way.
All around Georgia there are tons of different options for holiday activities, and while the list is definitely shortened this year, there are still some to take part in! If you're planning on partaking and heading out for these holiday activities, please remember to be respectful to others and stay safe!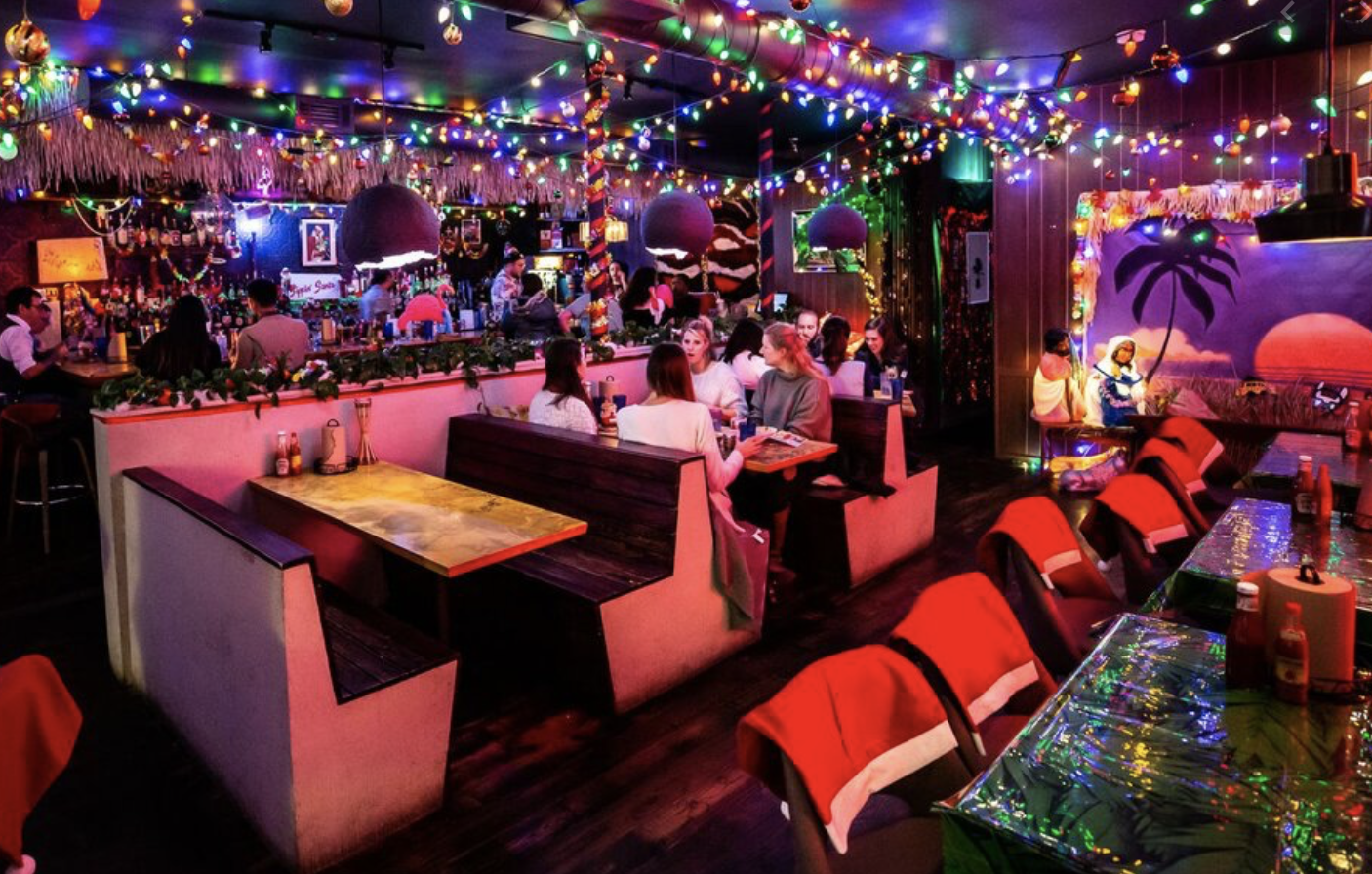 Miracle Bar at The Fox Theater
If you're on Instagram, then you've probably seen the Miracle Bar pop-ups all over the country. Usually, its first come first serve at the Atlanta locations and the lines are way too long. This year they are doing it at the usual locations, while also having a more upscale bar at the Marquee Club at the Fox Theatre! For this event, you have to book a table and choose a date and time. You have a set amount of time you're allowed there and you get some snacks, plenty of photo ops, and they have an exclusive holiday drink menu. Also, if you're going on a Thursday or Sunday night, they have drag performances at certain times!
World of Illumination
I believe that this is a new holiday activity, but it's a good one and great for the times! This year at White Water you can drive through a mile-long light spectacular, World of Illumination. It's an affordable fee for the car, and you can listen to your own Christmas music along the way!
Holiday Lights at Atlanta Botanical Gardens
This holiday activity is a classic. In Midtown, you can visit the Atlanta Botanical Gardens and walk through the gardens to see all of the light installations. This event has been going on for years and it's a huge hit! You do need to purchase tickets ahead of time, and the days/times are going fast. You can't change dates or get a refund, so be sure before you book!
Stone Mountain Park
This is another Atlanta classic and a great option for the family. At Stone Mountain Park, there are a ton of different options to do at the park for the family during the holidays.
Callaway Gardens' Fantasy in Lights
This is more of trip, depending on where you're located in Georgia. At Callaway Garden's you can experience the Fantasy in Lights. It features the Illuminated Forest and Christmas Village to explore. You can make it a day trip, or even book a room for the weekend. This is a great option for the family, or a couple's getaway!
Blue Ridge Scenic Railway's Santa Express
The Blue Ridge Scenic Railway is one I remember from my childhood. If you've got kids, this is a great activity for the family. Take a trip up to Blue Ridge for the day and ride the Santa Express and visit Santa!
Christmas at Avalon
Avalon at Christmas time is absolutely beautiful! Right now you can visit their Holiday Market to shop small businesses, skate on their rink, and enjoy a night out at one of the many restaurants. If you're looking to spend the day out of the house getting some Christmas shopping done, while also having some holiday fun, this is the spot!
Lakeside Lights Spectacular
I grew up on Lake Lanier and we always made it over to their holiday lights! It's a bit different now, but they have much more to offer. At Margaritaville at Lake Lanier you can experience their lights spectacular, a holiday tiki bar, a tipsy elf bar, license to chill snow tubing, and more!
Christmas at Atlantic Station
If you're from Atlanta, then you know about the holiday activities at Atlanta Station. From ice skating to a nightly holiday light show and a drive-through experience, Atlantic Station has a ton of different options for the holidays with a ton of stores and restaurants to visit along the way.